Ascent Resources – Non Recourse Funding Secured for Claim against Slovenia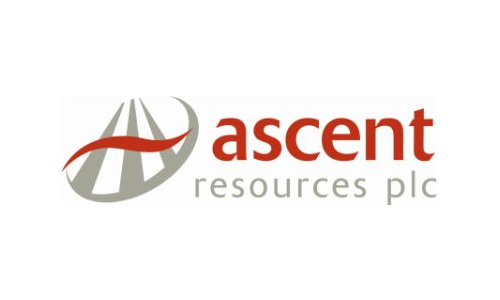 By Dr. Michael Green
Investors woke up this morning to game changing news from Ascent Resources concerning the standoff with the Slovenian government. The board was able to announce that Ascent has signed a binding damages-based agreement to pursue the company's Energy Charter Treaty (ECT) and UK-Slovenia Bilateral Investment Treaty (BIT) arbitration claim against the Republic of Slovenia.
This agreement is with Enyo Law LLP, the specialist arbitration and litigation legal firm, which has filed the Notice of Dispute and represented the company in the pre-arbitration negotiations, and now is to commence the arbitration proceedings against the Republic of Slovenia under the ECT and UK-Slovenia BIT.
Enyo Law will also be picking up the tab for disbursements which are expected to be incurred in the pursuit of the claim and will only be paid out of the proceeds of the arbitration in the event of a successful damages award or execution of a binding settlement agreement if that happens earlier. Apparently, the completion of the damages-based agreement is expected to be completed shortly.
At the time James Parsons, Executive Chairman, commented that "This agreement represents an important milestone for Ascent and its shareholders as it seeks to pursue its claim against Slovenia. Ascent has secured for itself a non-equity dilutive and, subject to completion, a fully funded non-recourse position through this damages-based arrangement which gives its shareholders no financial risk and potentially highly material reward. We will continue to work closely with Enyo to pursue our claim in as effective a manner as possible, and will keep investors updated as we progress the case."
Ascent is now fully funded in this litigation process whereby Enyo Law only gets paid on success. This legal firm knows what its up against as they have already had dealings with the government over there. Significantly, Slovenia will see this as obvious evidence that a claim is coming, a claim that is now funded and which now the Slovenian government will have to deal with it. We can't help thinking that the government's dawdling tactics were probably in the hope that microcap Ascent couldn't get such an action funded and would probably go pop in any case.
There is no doubt that this deal with Enyo Law serves to rubber stamp Ascent's case and show that it undoubtedly has merit.  Enyo Law will not only be taking the case on a risk basis – with a pay day only on a successful outcome. In addition, they will have cash on the hook, and they will be paying all the disbursements. Looking at similar sorts of cases, disbursements could total some US$2-3 million. Then there are the costs of expert witnesses, lawyers and council – which could add up to something like US$5 million. To state the obvious, the fee mounts up as time passes.
So how much are we talking about? Well, back in March 2021, the City learnt that the Government of Slovenia had failed to set forward a damages proposal and confirmed that an amicable settlement wasn't achievable at this time. This meant that Ascent set in motion the moving ahead of arbitration proceedings. At this juncture, it should be pointed out that as part of direct pre-arbitration settlement discussions the company had submitted a damages calculation to the State which was well in excess of €100 million, so we are talking about big bucks here.
At this stage, we ought to point out that the Government of the Republic of Slovenia seems keen to settle such cases. Looking at publicly available information, Slovenia does not have a brilliant record in defending these treaties.
It is one thing winning a case like this and it is another thing getting paid. Well, the Slovenian government also tends to pay up as well. It is not really that hard to see why as no government wants to discourage potential international investors from setting up shop in its country. As far as collection of any award goes, Slovenia seems to have plenty of assets outside of the country which could be used for enforcement purposes.
Align Research initiated coverage on the stock with a Conviction Buy stance and a target price of 18.34p in mid-September 2020 when the shares were trading at 3.25p. That target price was solely based on possible Petišovci scenarios where we looked at the two alternative scenarios of either litigation or development, with both outcomes being thoroughly risked.  Now with the stock at sitting at 4.55p, we reconfirm our stance.
RISK WARNING & DISCLAIMER
Ascent Resources is a research client of Align Research. Align Research is the largest shareholder in AST & cannot be seen to be impartial in relation to the outcome of our recommendations. Full details of our Company & Personal Account Dealing Policy can be found on our website http://www.alignresearch.co.uk/legal/ 
This is a marketing communication and cannot be considered independent research. Nothing in this report should be construed as advice, an offer, or the solicitation of an offer to buy or sell securities by us. As we have no knowledge of your individual situation and circumstances the investment(s) covered may not be suitable for you. You should not make any investment decision without consulting a fully qualified financial advisor. Align Research is bound to the company's dealing policy, ensuring open and adequate disclosure. Full details can be found on our website here ("Legals").
Your capital is at risk by investing in securities and the income from them may fluctuate. Past performance is not necessarily a guide to future performance and forecasts are not a reliable indicator of future results. The marketability of some of the companies we cover is limited and you may have difficulty buying or selling in volume. Additionally, given the smaller capitalisation bias of our coverage, the companies we cover should be considered as high risk.
This financial promotion has been approved by Align Research Limited