Ascent Resources update – Proposed Slovenia settlement terms due next month. Reiterated Buy stance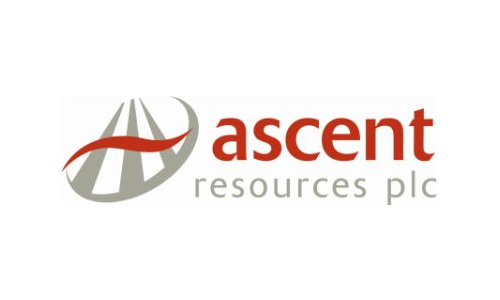 By Dr. Michael Green
The latest update on the Slovenia situation at Ascent Resources sent  the clearest indication yet that progress is being made. This all concerns the company's dispute with the Republic of Slovenia under the UK-Slovenia Bilateral Investment Treaty and the Energy Charter Treaty.
Over the past four months there has been a slew of updates which have provided increasing encouragement that Ascent's claim might well be settled in an amicable manner in the short term. The news now is that the Slovenian government notified the company on 19th February 2021 that it is going to be in a posiiton to respond formally to Ascent's proposed settlement terms by the 19th March 2021. With that in mind, the government has asked Ascent to delay initiating any arbitration proceedings before that date.
Ascent has agreed to postpone the initiation of international arbitration until at least 19th March 2021. The board now expect that settlement discussions will be conclude around the end of this four-week period with a view to signing binding settlement documents soon as after that. As with all these things, there can be no certainty that an amicable settlement will be achieved with the Slovenian government. For that reason, the company fully reserves all of their rights and remedies arising out of Slovenia's treaty breaches should there be no attractive settlement offer made.
It has to be said that over recent months, the Slovenian government has had a lot of other things on their mind. Last week, a no-confidence vote in the Slovenian parliament, launched by the opposition over concerns that the government had used the coronavirus pandemic to curb democratic freedoms, failed to topple the Prime Minister Janez Jansa's right wing government. Now with that behind them, the government can move onto to dealing with more productive issues.
Who would have thought that within the space of less than 12 months, Ascent's fortunes could have begun to be turned around so rapidly. Now the company has a number of key relationships in play as well as the money to achieve it following the recent £1m placing. It now seems unlikely that there will be any more dilution on the horizon given the Slovenian situation which it is hoped will be resolved soon. As largest shareholders we are clear also that we would not support a settlement sub Euro25m – a figure which equates to in excess of 20p per share.
Investors also seem to have got quite excited about the proposed move into ESG Metals. Ten days ago, Ascent announced that it was adding ESG Metals as a new target sector within its resource focused business. Basically, ESG Metals is all about secondary mining and recovery opportunities which are consistent with Environmental, Social and Governance (ESG) principles.
So here we are talking about the reprocessing of tailings where it is thought that revenue could be generated within 4-9 months of getting involved. The big attraction of such ESG Metals is that these retreating tailings projects often come with extensive infrastructure, which is already a big sunk cost and of course low geological risk.
Apparently, the team is already sieving through projects in a variety of places including Peru, Ecuador, South Africa and Australia. Top of the list seem to be opportunities in gold, silver, platinum, base metals and ferrochrome, because here there are powerful economics with the chance of production costs being in the lowest quartile from sustainable metal production from legacy mining tailings.
As for those other opportunities, Ascent looks very well placed to benefit from Biden's victory in the U.S. which looks set to ease Cuban sanctions. Joe Biden has been promising a new Cuba policy and on the campaign trial he really highlighted his ambitions to promote human rights in Cuba and empower that country's people to determine their own future.
Cuba represents one of the few remaining world-class yet largely unexploited hydrocarbon systems. In this country, the company has a highly compelling opportunity which includes six separate PSCs spread across four blocks which cover some 7,000km². Entry into Cuba has tremendous potential in our view and looks like Ascent is on the verge of being awarded operator status. Once that is in place, it looks as though the market might really begin to learn about the size of the prize in the vast onshore licence area where Ascent is negotiating access to a highly prospective area of Cuba.
In addition, we also know that the board has already signed several new non-binding letters of intent in the battery metals mining space with either vehicles owned or backed by the Cuban government. At this stage it is worth noting that Cuba has the fifth largest nickel resources in the world.
Align Research initiated coverage on Ascent with a Conviction Buy stance and a target price of 18.34p in mid-September 2020 when the shares were trading at 3.25p. That target price was solely based on possible Petišovci scenarios where we looked at the two alternative scenarios of either litigation or development, with both outcomes being thoroughly risked.  Now with the stock at sitting at 13.50p, we see no reason not to reconfirm our stance.
RISK WARNING & DISCLAIMER
Ascent Resources is a research client of Align Research. Align Research is the largest shareholder in AST & cannot be seen to be impartial in relation to the outcome of our recommendations. Full details of our Company & Personal Account Dealing Policy can be found on our website http://www.alignresearch.co.uk/legal/ 
This is a marketing communication and cannot be considered independent research. Nothing in this report should be construed as advice, an offer, or the solicitation of an offer to buy or sell securities by us. As we have no knowledge of your individual situation and circumstances the investment(s) covered may not be suitable for you. You should not make any investment decision without consulting a fully qualified financial advisor. Align Research is bound to the company's dealing policy, ensuring open and adequate disclosure. Full details can be found on our website here ("Legals").
Your capital is at risk by investing in securities and the income from them may fluctuate. Past performance is not necessarily a guide to future performance and forecasts are not a reliable indicator of future results. The marketability of some of the companies we cover is limited and you may have difficulty buying or selling in volume. Additionally, given the smaller capitalisation bias of our coverage, the companies we cover should be considered as high risk.
This financial promotion has been approved by Align Research Limited