BigDish – Virus fears could be positive for revenues, with recent 67% share price fall offering tremendous buying opportunity
By Richard Gill, CFA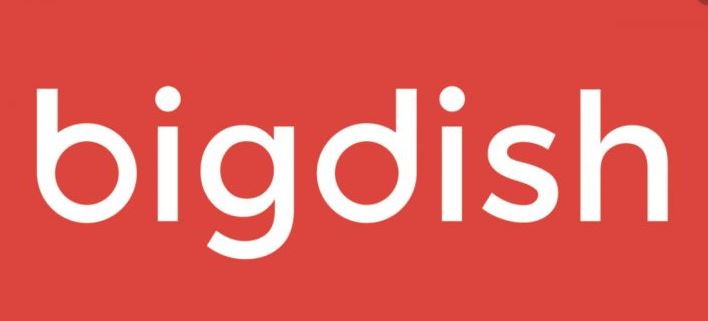 Prostitution, sport, airlines, bars, pubs and hotels are just a few of the industries reported to have suffered from sharp falls in demand in the past month or so as a result of coronavirus fears. According to trade body UK Hospitality, in recent weeks hotel occupancy has fallen by 15%, eating and drinking out has declined by 7%, with forward bookings across hotels, restaurants, pubs and bars down by a frightening 50%.
As I write this update, restaurant booking platform OpenTable has just issued an email which states, "Looking at comprehensive data from restaurants on our platform — across online reservations, phone reservations, and walk-ins — we note sharp declines over the last week. In the United States and United Kingdom, we see a 20 percent reduction in total seated diners vs. last year."
Offsetting this, rises in demand (albeit probably temporary) have been elsewhere, especially by companies which offer home food delivery services. The website of online retailer Ocado has barely been live in the past few days and other major supermarkets including Tesco and Sainsbury's have run out of delivery slots for the next two/three weeks. One other business which we believe may be a winner from virus fears is restaurant yield management platform BigDish (DISH).
As stated in our recent research note, BigDish helps restaurant owners maximise sales during quiet trading periods by offering discounts to customers. The company has developed a yield management platform which allows restaurants to improve sales by offering variable prices dependent on the time of a reservation. Yield management refers to a type of pricing strategy adopted by businesses which sees the price of a good or service varied dependent on its demand.
Given the recent fall in demand across the sector it is logical to assume that restaurants on the BigDish platform will be looking to fill their excess supply by offering customers discounts on their standard pricing at additional periods throughout the day. BigDish earns revenues by charging restaurants a flat fee per restaurant customer based on the approximate average spend at the restaurant. So in simple terms, the more discounts offered, the more customers, so higher revenues for BigDish.
The attraction of the company's offering in light of recent events was evidenced in the recent February trading statement (released on 2nd March) which stated, "As news coverage of the coronavirus intensified the company saw an increase in demand for its services from restaurants. This resulted in a record week where 58 restaurants were added."
On the flipside, if the UK government decides to follow the Italian government in ordering all non-essential shops and services to close (including restaurants) there could be a fall in income. Even if this happens, again however it will be only on a temporary basis.
Even if none of the above comes to pass we believe that BigDish shares are highly attractive at current levels, having lost over two-thirds of their value in the past four weeks, falling from a recent peak of 4.6p on 19th February to a current price of 1.5p.
The company has been making excellent progress since the end of 2019 when new CEO and industry doyen Tom Sumner was appointed and a new restaurant acquisition strategy adopted based on a telesales approach. The February operational update further revealed that 166 new restaurants were added in the month, with 562 restaurants now live on the BigDish platform and an additional 21 restaurants having agreed to join. These include a number of restaurant groups with multiple sites including Wildwood (51 sites), Audley Villages (10 sites), Burning Night Group (6 sites) and Brook Hotels (5 sites). What's more, WOOD Restaurant, run by MasterChef UK 2015 winner and judge Simon Wood, will be live in March.
Valuation
At 1.5p BigDish shares are now almost back at levels seen at the start of 2020 before they went on to almost quadruple in value over the next 7 weeks. Our valuation of the shares, as per the recent update, is based on the $70 million price tag that Asia focused peer Eatigo commanded upon its Series B valuation. Discounting this figure by 50%, to be conservative and take into account valuation uncertainties, gives a valuation for BigDish of £26.83 million, or 7.685p per share, some 412% above the current share price. The most imminent risk here relates to financing, with the company being clear that its cash resources are expected to last until Q3 this year. Our valuation above reflects what kind of price we believe could reasonably be put on the shares should an equity placing be carried out after that time.
With BigDish planning to announce restaurant numbers to the market every month in 2020 there is also a potential catalyst for a re-rating in the next few weeks. Our stance remains at Conviction Buy.
RISK WARNING & DISCLAIMER
BigDish is a research client of Align Research. Align Research owns shares in BigDish and is bound to the company's dealing policy ensuring open and adequate disclosure. Full details can be found on our website here ("Legals").
This is a marketing communication and cannot be considered independent research. Nothing in this report should be construed as advice, an offer, or the solicitation of an offer to buy or sell securities by us. As we have no knowledge of your individual situation and circumstances the investment(s) covered may not be suitable for you. You should not make any investment decision without consulting a fully qualified financial advisor.
Your capital is at risk by investing in securities and the income from them may fluctuate. Past performance is not necessarily a guide to future performance and forecasts are not a reliable indicator of future results. The marketability of some of the companies we cover is limited and you may have difficulty buying or selling in volume. Additionally, given the smaller capitalisation bias of our coverage, the companies we cover should be considered as high risk.
This financial promotion has been approved by Align Research Limited