Blencowe Resources – Impressive grades and widths from Camp Lode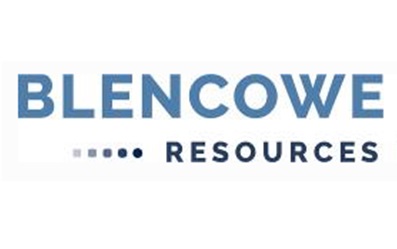 By Dr. Michael Green
The latest drilling results from Blencowe Resources made for great reading. The team had always had high hopes for the Camp Lode deposit, which seems now to have come up trumps.
Such an announcement is manna from heaven for shareholders, as the company has been able to report a series of impressive grades and widths from this new area. These are all to be incorporated into the maiden JORC Mineral Resource and Reserve Estimate which will cover the much larger area of the 100%-owned Orom-Cross graphite project in Uganda and are due to be announced in March 2021.
There is no doubt that drilling at Camp Lode has delivered outstanding high grade graphite results. Just take a look at 25m at 9.7% TGC from 5m including 4m at 12.7% TGC – total graphite content (OREA-L102). If that wasn't enough then look at drill hole OREA-L202A where there was 6m at 12.2% TGC from surface including 2m at 20.9% TGC along 5m at 12.7% TGC from 7m which included 2m at 16.2% TGC. 
Results already in from here have returned visible grade graphite over most of 30m of intersection, with weathering by and large extending to within 5m of the base of the holes.  Just looking at the samples that have already come in, the grades are expected to be double the 7-8% average Orom-Cross grade – which was already pretty high. So there looks as though the maiden JORC resource could make for some really interesting reading.
The drilling of the Camp Lode Deposit was designed to delineate the area, which would provide the location at the project for initial production. Sample assays from the additional 53 diamond drill hole programme covering the Eastern Syncline are expected to be completed shortly, enabling the company to proceed with finalising the Mineral Resource Estimate.
Camp Lode was seen as perhaps being able to become a high grade supplement to the main deposit. Our thinking is that at these sorts of grades and widths, mining this initially has the power to significantly improve the returns and deliver a faster payback period. On top of that, there is also good news on product quality as subsequent logging by the company's geologists has also identified zones of large to jumbo flakes in the core which could have a big effect on the economics in the early days. Sounds as though the results couldn't get much better.
At the time, Cameron Pearce, Executive Chairman was quick to point out that "We have always believed that this Camp Lode offered a very valuable source of graphite to mine in the initial phase of development. These assay results have proven this and delivered a great result, which can underpin our mine plan and ultimately deliver considerable value. As the growth in electric vehicle (EV) and new generation battery demand continues to gather momentum worldwide, the Blencowe team are working hard to develop our 100% owned Orom-Cross graphite project into a valuable mining prospect and future supply hub that can deliver significant tonnes of high quality end-product into several key markets."
For those not in the know. Blencowe listed on the LSE in April 2019 at 4p per share seeking a Reverse Takeover (RTO). The board behind this ultra-clean shell company includes some well-known movers and shakers behind resources stocks. At Blencowe they masterminded the acquisition of a 100% interest in the Orom Cross Jumbo Graphite Project in Uganda. Orom-Cross has all the makings of being a large-scale project with scope to produce an impressive amount of the high value jumbo and large graphite flakes.
Orom-Cross is a potential world class graphite project with a 21-year mining licence. The project provides a highly compelling combination of a potentially large scale, shallow low-cost mining operation coupled with a high value product. Risks will be reduced with the publication of a Prefeasibility Study, expected later on this year following the recent drilling which will allow the maiden JORC-resource to be defined.
We really see Blencowe's project as being able to fulfill long term demand for high quality flake graphite. Truth is that the graphite market is estimated to be 500,000t in deficit by 2025 just as Orom-Cross gets into full production. Few large-scale projects are expected to come online in the next 5 years with a high proportion of jumbo/large flakes. So these projects are rare, especially in a lower risk location.
As has been well-demonstrated since the reverse, the proven management team knows how to keep investors in touch (which many other resources companies could take a good lesson from). We see a really healthy newsflow here. Align Research updated its coverage on Blencowe in November 2020 when based on peer group comparisons, we maintained our Conviction Buy stance with an increased target price of 19.1p. Our view remains unchanged.
DISCLOSURE & RISK WARNING
Blencowe Resources is a research client of Align Research. Align Research and a director of Align Research own shares in Blencowe Resources. Full details of our Company & Personal Account Dealing Policy can be found on our website http://www.alignresearch.co.uk/legal/
This is a marketing communication and cannot be considered independent research nor is it subject to any prohibition on dealing ahead of its dissemination. Nothing in this report should be construed as advice, an offer, or the solicitation of an offer to buy or sell securities by us. As we have no knowledge of your individual situation and circumstances the investment(s) covered may not be suitable for you. You should not make any investment decision without consulting a fully qualified financial advisor.
Your capital is at risk by investing in securities and the income from them may fluctuate. Past performance is not necessarily a guide to future performance and forecasts are not a reliable indicator of future results. The marketability of some of the companies we cover is limited and you may have difficulty buying or selling in volume. Additionally, given the smaller capitalisation bias of our coverage, the companies we cover should be considered as high risk
This financial promotion has been approved by Align Research Limited