Blenheim Natural Resources – Encouraging West African Lithium Update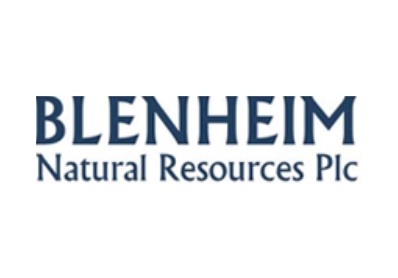 By Dr. Michael Green
Yesterday saw an encouraging update from Blenheim Natural Resources (BNR) concerning its West African Lithium Project. As discussed in our recent initiation note, this is a classic closeology play, with the exploration licences bordering existing significant lithium discoveries made by Birmian Ltd (ASX:BGS) and Kodal Mineral (AIM:KOD). Both these companies have been generating impressive results from their exploration programmes.
The announcement concerned the results derived from 53 grab samples taken at outcropping pegmatites across the permits. In all, 16 of these samples showed elevated levels of Li2O. This work made up the second stage of the exploration programme across the company's lithium portfolio in SW Mali. Here, Blenheim has an exposure to these exploration permits through it shareholdings in Xantus (40%) and Nashwan Holdings Limited (30%).
The company is playing its cards very close to its chest, so no grades were disclosed. However, pegmatites are the host rocks for Li2O and their geologists believe that these elevated Li2O results show the clear potential for better grades to be identified at depth or along strike. These geological studies are being carried out by consultants Sahara Mining Services, which has provided the same sort of services to a number of ASX-listed lithium and gold exploration companies in Mali and across West Africa. Sahara believe that the results achieved to date combined with the regional geological setting are "…a positive indication to finding mineralised pegmatites below the majority cover".
Closeology is all about following the leads of others and hoping to emulate the success of a neighbour as proximity to an existing mineral resource has been shown to significantly increase the chance of success in mineral exploration. One of Blenheim's lithium licences is contiguous to Birimian's  Goulamina project which a mineral resource of 15.5 Mt at 1.48% Li2O. On top of that, two of the company's other lithium licences are contiguous to Kodal's Bougouni Lithium project (the Kolassokoro and Madina concessions) where lithium grades in excess of 2% Li2O have been identified by reverse circulation and diamond drilling. Blenheim's lithium licences are on strike with these other deposits and seem to have tremendous potential in our view.
These results were not very well received by the market and it just seems that investors might not fully understand the stage of development where Blenheim is today. This second phase of the exploration work was basically a ground truthing exercise. A goodly proportion of the samples taken and assayed had elevated values of Li2O, which could provide a good indication of the presence of subsurface mineralisation. The licence areas have been the subject of tropical weathering which is very extensive and serves to dilute the mineralisation at the surface.
Reading between the lines, Blenheim might not have got any high-grade samples at surface, but this was a limited ground reconnaissance study covering less than 5% of the available outcropping rocks. Sahara undertook work for both Birmian and Kodal in the surrounding area and the consultant's positive comments on the results achieved to date should be seen as highly encouraging. At this stage the team was attempting to narrow down the focus on these licences, which represent fairly large exploration areas, to target where to commit the exploration resources for the best outcome.
These results are invaluable in designing the auger drilling programme on a grid to test the potential higher grade subsurface mineralisation, which is set to begin in Q1 2018. This well-planned drilling programme will be a far more comprehensive study which will involve the sampling some 90% of the prospective permit area and test for the Li2O mineralisation that lies buries below the soil and beneath the effects of weathering. We believe that the results of this drilling programme should provide a growing understanding of the mineralisation, potential and value. At the current price we remain highly positive and reiterate our Conviction Buy stance.
For more research on Blenheim Natural Resources CLICK HERE
DISCLAIMER & RISK WARNING
Blenheim Natural Resources is a research client of Align Research. Align Research & a director of Align Research own shares in Blenheim Natural Resources and are bound to Align Research's company dealing policy ensuring open and adequate disclosure. Full details can be found on our website here ("Legals").
This is a marketing communication and cannot be considered independent research. Nothing in this report should be construed as advice, an offer, or the solicitation of an offer to buy or sell securities by us. As we have no knowledge of your individual situation and circumstances the investment(s) covered may not be suitable for you. You should not make any investment decision without consulting a fully qualified financial advisor.
Your capital is at risk by investing in securities and the income from them may fluctuate. Past performance is not necessarily a guide to future performance and forecasts are not a reliable indicator of future results. The marketability of some of the companies we cover is limited and you may have difficulty buying or selling in volume. Additionally, given the smaller capitalisation bias of our coverage, the companies we cover should be considered as high risk.
This financial promotion has been approved by Align Research Limited.