Bluebird Merchant Ventures – Clear path to own 100% of South Korean Projects. Strong Buy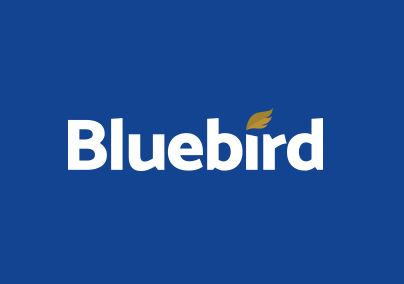 By Dr. Michael Green
It looks as though lady luck has done a backwards somersault and landed firmly in the lap of Bluebird Merchant Ventures, the Korean focused gold development group. This morning investors awoke to a cracking announcement whereby BMV now has a clear path to own 100% of its South Korean Projects.
This apparently is all a result of the company's joint venture partner Southern Gold's refusal to approve BMV's Redevelopment Proposals and the associated budget last week. It really doesn't matter what sort of games that Southern Gold is playing, but apparently it seems that the two partners have very different ideas about the timing of country government approvals.
We really must mention that the JV has  already has been granted the Permit to Develop both projects and in our discussions with the management one message that has come over loud and clear is the unprecedented level of support from the South Korean government. It seems that there is a difference of opinions concerns the granting of various ancillary approvals and permissions, but in our opinion the Permit to Develop is the ace in the company's hand. See comment here by the company – "Given that the key permission, the Permit to Develop, has been granted the Company does not expect to encounter any issues that will prevent or delay mining operations commencing"
Colin Patterson, BMV's CEO was quick to point out that, "….In five decades in the mining industry I have never seen a jurisdiction approve a mining permit as quickly as we have seen in South Korea.  The fact that we enjoy incredible support for reopening the mines in South Korea is very encouraging.  In every mining projects that I have been involved with over the past five decades ancillary permissions were always sought and gained on the move and I expect it to be no different on this occasion."
The end result is that, under the terms of the JV Agreement (JVA), Southern Gold have now effectively deemed to have offered to sell their 50% interest in the South Korean projects to Bluebird. Under the terms of the JVA, BMV has 45 days to present an offer to Southern Gold to acquire their interest, which is exactly what the company intends to do. Also, under the terms of the JVA, BMV has the right to match any bona fide offers from a third party.   
For those not in the know, BMV is bringing old gold mines back to life in South Korea. It is far quicker and cheaper to rehabilitate old gold mines than fund exploration mines where production was curtailed a couple of decades ago due to a low gold price (under US$140/oz). Bluebird is expected to commence gold production in 2021 with a swift trajectory to 100,000oz per annum if they gain 100% (against 50,000oz pa net to BMV under the current arrangement) by 2026. With attractively low operating costs of US$576/oz, this could be a big money spinner and, subject to successful mine execution will make a mockery of the current lowly market cap.
In small caps, management is probably more important than the quality of the project. BMV is headed up by well-proven highly successful mining engineers Colin Patterson (CEO) and Charles Barclay (COO) who have developed a cracking business model. In 2010, the Apex Mine (Philippines) was acquired for $7 million, reinvigorated by the team and 2 years later received an offer for $180 million from a major. This proven model looks as though it could once again move the mining project smartly up the valuation curve. So, it is little surprise that we reckon that Bluebird bears all the hallmarks of being Apex Mark II.
Perhaps more importantly for shareholders this morning is confirmation of the funding finally now being in place for 100% of the project – estimated at $5m and thus avoiding equity dilution.  BMV now has a binding agreement for a US$5 million gold streaming style deal to fund the re-opening of its gold mines. News is that the company's funding partners see the acquisition of 100% of the project as a very positive development given the current price of gold and the project's robust economics. BMV and the funder have agreed that this sale process needs to reach a satisfactory conclusion in order that the redevelopment can take place prior to the release of funding. As per the RNS, the timescale of 45 days for BMV to present an offer to Southern Gold is a de minimis delay to the project and other ancilliary preparations are ongoing.
For BMV shareholders this news presents awesome timing. Recent months have seen analysts clamouring to forecast goodly increases in the price of gold over the next 18 months. Aside from the outright mad ones, there seems to be a growing group forecasting the yellow metal to hit US$3,000 as many central banks have been injecting huge amounts of liquidity into the financial system and there is plenty more to come.
Align Research initiated coverage of BMV in May 2020 with a Conviction Buy stance and a 12.63p target price. Back then, the gold price stood at $1,700 (and of course we assumed BMV had a just a 50% interest in the gold projects). This news is a phenomenal opportunity for BMV shareholders as we will relay in our revised research report on the company in the coming days with an updated valuation based on BMV having a 100% stake in the South Korean Projects and a far higher gold price. Buy.
RISK WARNING & DISCLAIMER
Bluebird Merchant Ventures is a research client of Align Research. Align Research owns shares in Bluebird Merchant Ventures and is bound to the company's dealing policy ensuring open and adequate disclosure. Full details can be found on our website here ("Legals").
This is a marketing communication and cannot be considered independent research. Nothing in this report should be construed as advice, an offer, or the solicitation of an offer to buy or sell securities by us. As we have no knowledge of your individual situation and circumstances the investment(s) covered may not be suitable for you. You should not make any investment decision without consulting a fully qualified financial advisor.
Your capital is at risk by investing in securities and the income from them may fluctuate. Past performance is not necessarily a guide to future performance and forecasts are not a reliable indicator of future results. The marketability of some of the companies we cover is limited and you may have difficulty buying or selling in volume. Additionally, given the smaller capitalisation bias of our coverage, the companies we cover should be considered as high risk.
This financial promotion has been approved by Align Research Limited