Eco (Atlantic) Oil & Gas – Launches new business Eco Atlantic Renewables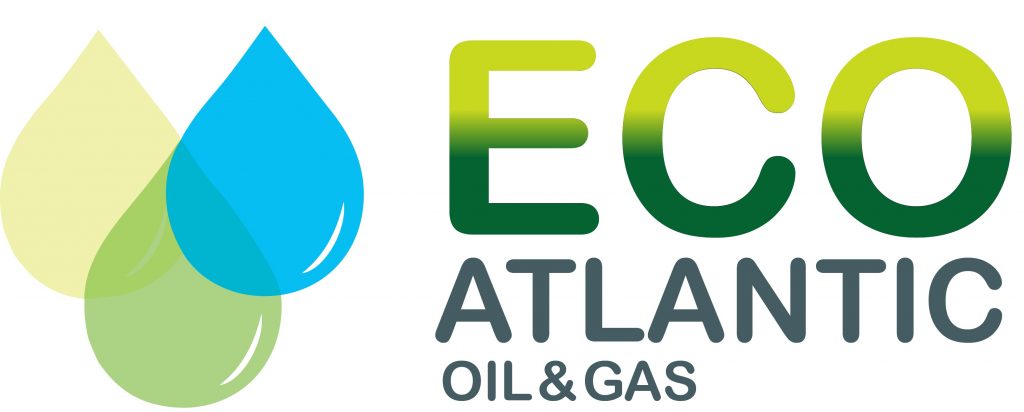 By Dr. Michael Green
It was not hard to choose Eco (Atlantic) Oil & Gas as one of our tips for 2021 as we had high hopes for a bit of overdue price action over the coming months. Our belief is that the true value of the Atlantic margin focused business, with offshore plays in Guyana and Namibia, that Eco is building just isn't being given the valuation that it deserves. At that stage we had never dreamed that right out of left field management would create a renewables arm which bears all the hallmarks of becoming another revolutionary independent energy company.
So welcome Eco Atlantic Renewables, a renewable energy developer and investment company that plans to source, acquire and develop an exclusive pipeline of potential high yield solar projects. Eco Atlantic owns a 70% stake with the remainder owned by Nepcoe Capital Partners. Basically, this move will see Eco becoming a diversified, growth orientated energy company.
Eco Atlantic Renewables is seeking to take advantage of a changing energy market and subsequent attractive economics that are driving global solar photovoltaic (PV) energy demand growth. The company is providing a shareholder loan of up to US$6 million for its 70% stake, which is expected to be repaid either upon monetisation of the solar PV assets, or from third party investment into Eco Atlantic Renewables, or project cash flows. At the end of the day the plan is that Eco Atlantic will get its US$6 million back and retain its 70% stake in Eco Atlantic Renewables. We see this as an excellent use of some of the company's US$18 million cash pile as it waits to be involved in further oil & gas exploration action.
Nepcoe has already provided the joint venture with exclusivity to a potential pipeline (which has been 3.5 years in development) of more than 2 GW of prospective PV projects, mainly in Southern Europe's high solar hours' sunbelt. Acquisition No 1 is a fully licensed and permitted ready-to-build project for a €1.1 million investment which was completed yesterday. The acquired 10.57 MW Kozani project in Greece, has a secured feed in tariff and management estimated IRR once built, of c.9% unlevered and c.13% levered. Plans are for Eco Atlantic Renewables to be generating electricity and cashflow by the year end.
There are big plans for this new renewables arm where the management team is targeting the development and construction of around 100 MW of operating grid connected projects, as well as securing the rights for something like an additional 800 MW currently in development in its first full year of operation, Obviously this is all subject to follow on project finance being available. Importantly, in both of these locations, Eco Atlantic Renewables has highly prospective licences which are being developed in partnership with majors, which really serves to reduce the risks. On these sorts of projects, the team will be targeting 12-18% IRR for each project which will be held within its own separate SPV to allow for funding at the asset level.
This deal serves to make Eco increasingly relevant to investors. Growing investor pressure has spurred Europe's top energy companies to outline plans to reduce emissions and boost renewable energy output. Last week there was news that Total was paying US$2.5 billion to take a 20% stake in the Indian renewable energy firm Adani Green Energy Limited and a portfolio of solar power assets; which is seen a step by the French energy company to reduce its dependence on oil.
At the time, Gil Hozman, Co-Founder and CEO of Eco Atlantic was quick to point out that "..The creation of Eco Atlantic Renewables is very exciting, and the recent shift in energy market dynamics presents compelling, near term opportunities and the potential to grow yet another ground-breaking independent energy company.  Eco Atlantic's skill set is diverse, and we are leveraging our capacities, knowledge and experience of integrated project management, land and lease management, offtake agreement negotiations, and contractual negotiations and financial structuring within the public and private financial sector…."
This latest announcement also brought a good reminder of the considerable upside potential of Eco Atlantic's prospective hydrocarbon assets, offshore Guyana and Namibia, along with the company's commitment to the timely exploration and the delivery of value from these exploration assets once the Orinduik Block Offshore Guyana partners (Tullow Oil and Total) finalise drilling targets selection in Q2 2021. The restructuring of Tullow and upgrading the drill targets looks as though it could take much of 2021, with the drilling of a well at Guyana not happening until end of 2021- early 2022.  Then it looks as though things could really get cracking, but in the meantime, we can sit back and watch the development of Eco Atlantic Renewables with what could be a quite compelling newsflow.
Meanwhile, in offshore Namibia, the company has the second largest footprint after ExxonMobil. Late in 2020, investors learnt that the company had successfully negotiated for all its four licences in the Walvis Basin in offshore Namibia to be reissued. Four new Petroleum Exploration Licenses (PELs) have been awarded on Eco's existing offshore blocks, which results in an expansion of the company's acreage position. In all, these new PELs cover something like 28,593 km², with more than 2.362 billion BOE of prospective P50 resources; and can be seen as a bit of a reward for the company's big investment in these offshore blocks in the Walvis Basin.
Offshore Namibia oil exploration has become highly attractive for IOCs and oil majors over recent years. It has to be said that with the likes of proven oil finders such ExxonMobil, Total, Qatar Petroleum and Shell arriving on the scene it looks fairly certain that more discoveries could now be on the cards. Eco looks very well-placed to benefit tremendously from any successes in the forthcoming drilling campaigns which should see potentially up to 5 exploration wells drilled on behalf of ExxonMobil, Total, Shell, Maurel & Prom, and Recon Africa (currently drilling) over the next 12 months. Any one discovery could see a big re-rating of Eco.
Our feeling is that the move into renewables could be game changing and we see the potential of this venture being spun off in the years to come for the benefit of all shareholders. Even with this new business in its embryonic state, today, we sort of see two for the price of one. The company is currently in good shape with plenty of cash in the bank, with some US$6 million lent to the new venture expected back by the year-end, so it is fully funded for further drilling in Guyana. We initiated research coverage of Eco in November 2020 with a Conviction Buy stance and our target price of 123.54p. With the share price currently standing at 26.25p, we are more than happy to reiterate our stance.
RISK WARNING & DISCLAIMER
Eco (Atlantic) Oil & Gas is a research client of Align Research. Align Research holds an interest in the shares of Eco. Full details of our Company & Personal Account Dealing Policy can be found on our website http://www.alignresearch.co.uk/legal/ 
This is a marketing communication and cannot be considered independent research. Nothing in this report should be construed as advice, an offer, or the solicitation of an offer to buy or sell securities by us. As we have no knowledge of your individual situation and circumstances the investment(s) covered may not be suitable for you. You should not make any investment decision without consulting a fully qualified financial advisor. Align Research is bound to the company's dealing policy, ensuring open and adequate disclosure. Full details can be found on our website here ("Legals").
Your capital is at risk by investing in securities and the income from them may fluctuate. Past performance is not necessarily a guide to future performance and forecasts are not a reliable indicator of future results. The marketability of some of the companies we cover is limited and you may have difficulty buying or selling in volume. Additionally, given the smaller capitalisation bias of our coverage, the companies we cover should be considered as high risk.
This financial promotion has been approved by Align Research Limited