Eco (Atlantic) Oil & Gas – now holding the second largest footprint in hot offshore Namibia after ExxonMobil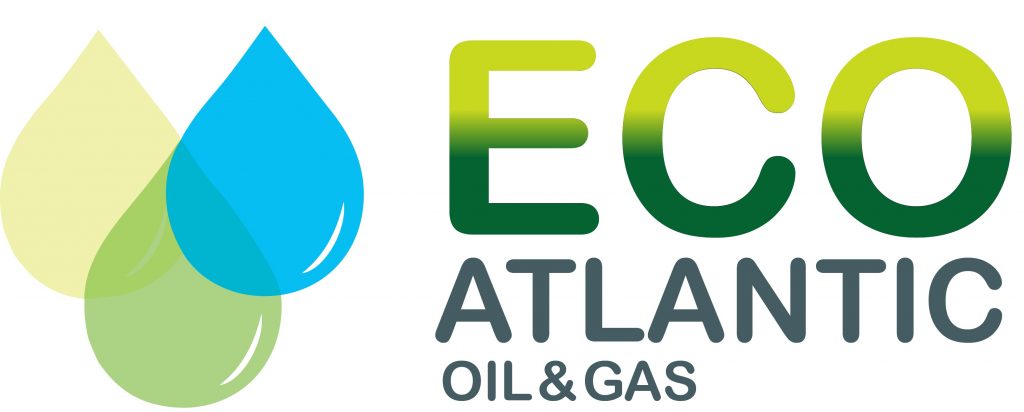 Cracking news was released this morning from Eco (Atlantic) Oil & Gas which has successfully negotiated for all its four licences in the Walvis Basin in offshore Namibia to be reissued. Ok, it is conditional on getting the customary final government signature – but that's really just a formality.
Four new Petroleum Exploration Licenses (PELs) have been awarded on the company's existing offshore blocks, which results in a meaningful expansion of Eco's acreage position. This announcement reads so well pointing out that the company has not only negotiated the reissuance of all these licences but has also has established a new 10-year life cycle for each of these four PELs. The country's national petroleum corporation NAMCOR has a 10% WI and Eco has negotiated and established a 5% WI with local Namibian business partners on each block.

The end result is that Eco has emerged with the second largest footprint in the region after ExxonMobil; and it is all in a highly prospective region that has attracted a lot of interest from the leading international oil companies (IOCs). At the same time, we must highlight that the stage is now clearly set for more discoveries to be made in Namibia following the arrival of proven oil finders like ExxonMobil, Total, Qatar Petroleum and Shell. Certainly, Eco looks well-placed to benefit tremendously from any successes in the forthcoming drilling campaigns of Total, Shell, M&P, and ExxonMobil.
Basically, in establishing these new PELs, Eco has doubled the size of its acreage in the important Guy block, which serves to increase the potential for new prospective targets in the deeper horizon to the West of the block. In all, these new PELs cover something like 28,593 km², with more than 2.362 Billion BOE of prospective P50 resources. We must say it does look as though Eco is being rewarded for its significant investment in these offshore blocks in the Walvis Basin.
At the time, Gil Holzman, Eco's President and CEO was quick to comment that "Successfully renegotiating our four licences offshore Namibia and being awarded over 28,500 km2 in one of the most exciting exploration hotspots in the world is a significant milestone for Eco.  Participation in the regional exploration with a number of the major IOCs now in Namibia, and having the Namibia Ministry of Mines and Energy acknowledge both our long term investment and our contribution to the fundamental exploration of the region, is very meaningful, both for us as a business and an explorer…."
Eco has all the makings of being an outright success story based on its building of an Atlantic margin focused business with offshore plays in both Guyana and Namibia. Truth is that in each of these locations, the company has highly prospective licences which are being developed in partnership with major oil companies which really serves to reduce the risks.
Last year was a watershed moment for Eco which enjoyed two highly impressive discoveries in offshore Guyana where it encountered high quality reservoirs containing mobile heavy crude. Here the company has a 15% WI in the 1,800km² Orinduik Block where it is partnered up with the operator Tullow Oil (60%) and Total (25%).
The Jethro-1 well was completed in August 2019 and represented a major oil discovery which exceeded pre-drill expectations.  Certainly, Orinduik lies immediately adjacent to Exxon's string of recent discoveries where the level of drilling success has been something like an amazing 90% and in the process has discovered more than 6 billion barrels recoverable. Apparently, the story is that the appraisal of Exxon's Hammerhead discovery actually indicates an extension into Orinduik, something which is a pretty thought-provoking idea.
The second successful discovery was the Joe-1 well which was completed in September 2019, that is basically a play-opening well in the Upper Tertiary which very neatly serves to de-risk further identified prospects. On the back of these successes the share price was riding high but was undermined when the discoveries turned out to be heavy crude. 
We point out that the oil that ECO found was similar to other commercial heavy crudes that are planned to be produced in the area and also similar to those which are merrily produced around the world. So, we believe that there is no doubt that the Orinduik licence has big upside potential, especially in the Cretaceous horizon which has been shown to bear light sweet oil in the neighbouring Stabroek and Kanuku Blocks.
So, it is no surprise that Eco wants to resume drilling on the Orinduik as soon as possible. The team is working with its joint venture partners to make sense of these discoveries in offshore Guyana in relation to other discoveries which are close by in order to delineate drill targets for 2021.
It does all look to be coming together nicely at Eco. Not only has there been the success with the drill bit in offshore Guyana. But on top of that is the truly enviable position that the company has amassed in Namibia. Recently we initiated research coverage of Eco with a Conviction Buy stance and our target price of  123.54p; and are more than happy to reconfirm our view at this giveaway price.
RISK WARNING & DISCLAIMER
This is a marketing communication and cannot be considered independent research. Nothing in this report should be construed as advice, an offer, or the solicitation of an offer to buy or sell securities by us. As we have no knowledge of your individual situation and circumstances the investment(s) covered may not be suitable for you. You should not make any investment decision without consulting a fully qualified financial advisor. Align Research is bound to the company's dealing policy, ensuring open and adequate disclosure. Full details can be found on our website here ("Legals").
Your capital is at risk by investing in securities and the income from them may fluctuate. Past performance is not necessarily a guide to future performance and forecasts are not a reliable indicator of future results. The marketability of some of the companies we cover is limited and you may have difficulty buying or selling in volume. Additionally, given the smaller capitalisation bias of our coverage, the companies we cover should be considered as high risk.
This financial promotion has been approved by Align Research Limited