Eco (Atlantic) Oil & Gas – Full year results and business update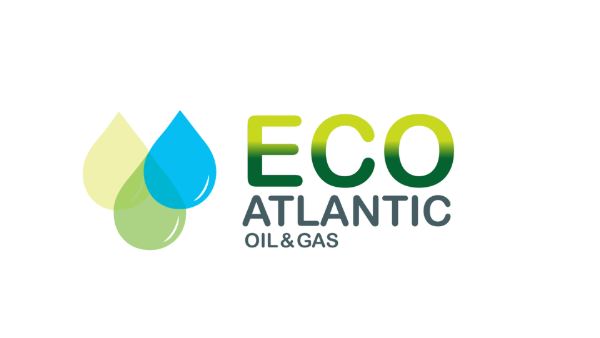 By Dr. Michael Green
This morning, Eco (Atlantic) Oil & Gas announced its results for the year ending 31st March 2020. But all eyes have been on the accompanying Business Update which brought shareholders up to speed on operational matters following 2019, which was a big year for the company.
Eco Atlantic is building an Atlantic margin focused business with offshore plays in both Guyana and Namibia. It has to be stressed that in both these locations, the company has highly prospective licences which are being developed in partnership with major oil companies, which really serves to reduce the risks.
2019 saw Eco Atlantic enjoy two cracking discoveries in offshore Guyana which encountered high quality reservoirs containing mobile heavy crude. Here, the company has a 15% WI in the 1,800km² Orinduik Block where it is partnered up with the operator Tullow Oil (60%) and Total 25%.
The Jethro-1 well was completed in August 2019 and represented a major oil discovery which exceeded pre-drill expectations. Orinduik lies immediately adjacent to Exxon's string of recent discoveries where the level of drilling success has been something like 90% and in the process has discovered more than 6 billion barrels recoverable. Apparently, the story is that the appraisal of Exxon's Hammerhead discovery actually indicates an extension into Orinduik.
There is extensive seismic coverage, with Eco's prospects at 3.9 billion barrels. The second successful discovery was the Joe-1 well which was completed in September 2019, a play-opening well in Upper Tertiary which very neatly serves to de-risk further identified prospects.
Giz Holzman, President and CEO of Eco Atlantic was quick to point out that "…The oil we found is similar to other commercial heavy crudes that are planned for production in the area and in production across the world. We remain upbeat about the considerable upside potential that the Orinduik licence possesses, particularly in the Cretaceous horizon which proved to bear light sweet oil in the neighbouring Stabroek and Kanuku Blocks….."
It is little surprise that given the recent results Eco Atlantic wants to resume drilling on the Orinduik as soon as possible. With the 2019 drilling campaign behind them the team is working with its joint venture partners to make sense of these discoveries in offshore Guyana in relation to other discoveries which are close by, in order to delineate drill targets for 2021.
Meanwhile in offshore Namibia, Eco Atlantic has a strong strategic acreage position in holding four licences in the Walvis Basin with partners Azinam and NAMCOR. There seems to be plenty of data here as over the last ten years, more than 10,000 km of 2D seismic has been interpreted plus over 2,000km² of 3D seismic has been surveyed and interpreted. Already a drilling permit for the PEL 30 licence has been granted and the partners are currently establishing drilling targets. ExxonMobil has entered the block between Eco's blocks, which looks like a really interesting move.
In Namibia, the company has noted an increased level of interest in the country which apparently could result in four wells being drilled by ExxonMobil, Maurel & Prom and Shell over the next 12 months. Truth is that Eco Atlantic is dead right to bide its time, because this acreage could become increasingly more valuable due to this drilling activity that is expected in this region fairly soon.
Given the spread of the COVID-19 virus around the world and the lower oil prices, Eco Atlantic has taken the sensible move to move rapidly to cut costs across the business and has US$17 million in the bank and no debt. So, the company is in pretty good shape as it is fully funded for a further drilling on the Orinduik Block where it looks likely that at least two exploration wells are planned to be drilled into light oil cretaceous targets in 2021.
We note that there are some quite lofty target prices out there in the market and its not hard to see why given the success that has been enjoyed recently with the drill bit in offshore Guyana. Plus, there is the enviable position that the company has amassed in Namibia. We are in the midst of beginning research into Eco Atlantic and look forward to publishing our initiation of coverage report.
RISK WARNING & DISCLAIMER
This is a marketing communication and cannot be considered independent research. Nothing in this report should be construed as advice, an offer, or the solicitation of an offer to buy or sell securities by us. As we have no knowledge of your individual situation and circumstances the investment(s) covered may not be suitable for you. You should not make any investment decision without consulting a fully qualified financial advisor. Align Research is bound to the company's dealing policy, ensuring open and adequate disclosure. Full details can be found on our website here ("Legals").
Your capital is at risk by investing in securities and the income from them may fluctuate. Past performance is not necessarily a guide to future performance and forecasts are not a reliable indicator of future results. The marketability of some of the companies we cover is limited and you may have difficulty buying or selling in volume. Additionally, given the smaller capitalisation bias of our coverage, the companies we cover should be considered as high risk.
This financial promotion has been approved by Align Research Limited