Emmerson – 2019 to be a year of high impact news flow
By Dr. Michael Green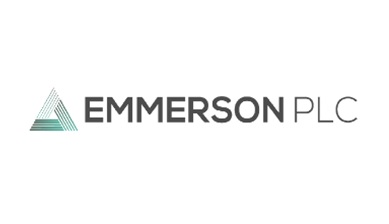 Emmerson has been quick off the mark this year to outline the key work streams and newsflow for 2019. It is quite apparent that there is to be no let up in the healthy newsflow investors witnessed in the second half of 2018. This built to a crescendo with the early release of the Scoping Study which confirmed the technical and economic viability of the company's flagship Khemisset Potash Project.
The Scoping Study clearly demonstrated that Khemisset will not just be low capex but will also have the potential to be amongst the lowest capital cost Muriate of Potash (MOP) projects in the world while delivering EBITDA margins in excess of 60% over a minimum mine life of 20 years. The consultants were at pains to point out the compelling economics of this project and determined an NPV10 of US$1.14 billion which was based on potash price forecasts from industry expert Argus FMB. In this study, Khemisset was shown to have extremely robust cashflow generation even at low potash prices.
With the Scoping Study in the bag, Emmersson has wasted no time in pursuing its strategy of rapidly de-risking the project and progressing Khemisset towards production. Investors will not be disappointed by the key work streams and newsflow for the coming year. Already underway is the infill and exploration drilling to confirm and expand the mineral resources at Khemisset.Thus offers the prospect of initial drilling results being announced in the coming months and should allow the current JORC compliant Inferred Mineral Resource Estimate (311Mt at an average grade of 10.2% K2O)  to be upgraded.
In all, the drilling programme involves probably 8 or 9 holes which will serve to confirm historical data and provide enough core for the metallurgical tests. The first hole was completed in December 2018 and currently the drillers are working on hole number 2, with the drilling likely to be completed in June/July 2019. Good planning is essential to ensure that Emmerson really hit its objective and that is currently going on ahead of the commencement of the Pre-Feasibility Study (PFS).
The intention is that the PFS will be sufficiently detailed for it to be considered a Definitive Feasibility Study (DFS). But that all seems to depend on the experts nailing down the process flow sheet on the back of the met tests. Importantly, there is no vast amount of additional drilling to be done, as is normally expected with a DFS. This is because more than 80,000m of historic drilling already exists which allows feasibility costs and timelines to be substantially reduced.
Also, 2019 will see the start of work on both the Environmental and Social Impact Assessment and the permitting processes. As the company moves closer to taking the production decision, there will also be increasing news concerning strategic discussions with offtake and sales and marketing partners. Plus, there are going to be the start of what will be in-depth discussions with in-country service providers for co-operation on various aspects of Khemisset Project such as: gas supply, electricity connection and supply, transport and logistics studies, and port site investigation.
This is a considerable workload, offering the chance of a series of highly positive announcements. Based on the current work programme, Emmerson is fully funded until Q1 2020. Looking further ahead, there are probably 4 or 5 different ways of financing the project into production. The board of Emmerson has raised more than US$600 million for junior mining companies, of which more than US$400 million has been raised for potash projects. So, the team know where to look for finance. Besides traditional finding solutions, Khemisset is likely to attract strategic interest when the project has been fully designed. Here, it should be mentioned that the project is based in northern Morocco, a country where fertiliser giant OCP requires significant potash feedstock.
We should point out that all the above is likely to be played out in an environment of firming potash prices. The UN believes that the world will need to produce 70% more food by 2050, not just to meet the needs of its fast-growing population but also for a burgeoning middle class that is seeking a higher protein diet. Fertilisers led by MOP are seen to be vital in improving the efficiency of farming. Potash prices remain very solid as they were in the run up to Christmas and are now expected to move higher during the restocking phase ahead of the Spring planting season (February/March/April).
We are positive that Khemisset is shaping up to be a highly profitable project, which the Scoping Study well and truly demonstrated. We updated coverage on Emmerson in late-November 2019 when the shares were standing at 3.45p, confirming our Conviction Buy stance and an increased target price of 13.48p.
DISCLOSURE & RISK WARNING
Emmerson is a research client of Align Research.
This is a marketing communication and cannot be considered independent research. Nothing in this report should be construed as advice, an offer, or the solicitation of an offer to buy or sell securities by us. As we have no knowledge of your individual situation and circumstances the investment(s) covered may not be suitable for you. You should not make any investment decision without consulting a fully qualified financial advisor.
Your capital is at risk by investing in securities and the income from them may fluctuate. Past performance is not necessarily a guide to future performance and forecasts are not a reliable indicator of future results. The marketability of some of the companies we cover is limited and you may have difficulty buying or selling in volume. Additionally, given the smaller capitalisation bias of our coverage, the companies we cover should be considered as high risk.
This financial promotion has been approved by Align Research Limited.