EQTEC – Collaboration with Wood to advance project pipeline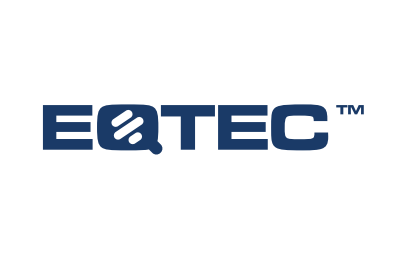 By Richard Gill, CFA
EQTEC (EQT), the waste gasification to energy technology provider, has further added to its list of leading industry partners by signing a Strategic Collaboration Agreement with FTSE 250 listed Wood Group, the consulting and engineering company across energy and the built environment. Under the deal the two parties will jointly target and pursue market opportunities for collaborative development and deployment of clean, waste-to-synthetic natural gas (SNG) and waste-to-hydrogen solutions and delivery of related projects.
The agreement comes following the award of an independent technology and market review to Wood in October 2020, both of which were completed in Q1 2021. The market review assessed the potential for market expansion of EQTEC's technology for a variety of waste types with a remit to report technology availability, regional policies, regulations and capital cost comparisons.
On the back of that, the new deal is aimed at expanding the availability and application of EQTEC's Advanced Gasification Technology and synthesis gas production into new markets, combining it with Wood's established VESTA methanation technology, engineering capabilities and capacity for scale. The VESTA methanation technology enables producers of clean syngas, such as EQTEC, to connect to existing natural gas networks, offering an alternative route to distribute the low carbon energy produced by EQTEC's Advanced Gasification Technology.
EQTEC and Wood will now assess and target specific market opportunities for the deployment of new commercial solutions for SNG and hydrogen production from syngas, based on EQTEC's gasification technology, Wood's proprietary VESTA methanation and other ancillary technologies. They will establish a Collaboration Management Team to advise and propose opportunities for joint pursuit and clarify the commercial business case in order to safeguard the competitiveness of the offering.
ASSESSMENT
Via this deal EQTEC has added another quality partner to its long list of industry collaborators. Wood is a significant partner to have on board, making $7.56 billion revenues in the last financial year and operating in over 60 countries worldwide. That Wood has signed this agreement with EQTEC, following its due diligence process, is further validation of the quality and potential of EQTEC's technology. By combining the company's two technologies and know how the two firms will have additional weight as they begin to pursue entry into the growth markets of waste-to-synthetic natural gas and waste-to-hydrogen.
This is the latest in a long line of positive announcements from EQTEC, with news earlier this week that financial close has been achieved for the Beliše Project in Croatia and first phase funding for a second project in Karlovač has been secured. At the end of October it was revealed that the company had secured a resolution to grant planning consent for an advanced gasification facility deploying its technology at the Deeside Refuse Derived Fuel project in Wales.
Following the £16 million fundraise in May we revised our expectations for the 2021 to 2023 financial years and used these as a basis for providing a valuation. In 2023, as more projects are progressed and the substantial non-contracted pipeline is translated into commercial success, we are looking for revenues to more than double to €149.3 million and EBITDA to grow by 142% to €36.6 million. Using our 2023 forecasts, and on an EV/EBITDA multiple basis discounted back to end 2021, we have a target price of 3.47p per share, some 148% higher than the current share price of 1.4p. Ahead of an updated note to cover recent events in more detail, we retain our stance of Conviction Buy.
RISK WARNING & DISCLAIMER
EQTEC is a research client of Align Research. Align Research own shares in EQTEC and is bound to Align Research's company dealing policy ensuring open and adequate disclosure. Full details can be found on our website here ("Legals").
This is a marketing communication and cannot be considered independent research. Nothing in this report should be construed as advice, an offer, or the solicitation of an offer to buy or sell securities by us. As we have no knowledge of your individual situation and circumstances the investment(s) covered may not be suitable for you. You should not make any investment decision without consulting a fully qualified financial advisor.
Your capital is at risk by investing in securities and the income from them may fluctuate. Past performance is not necessarily a guide to future performance and forecasts are not a reliable indicator of future results. The marketability of some of the companies we cover is limited and you may have difficulty buying or selling in volume. Additionally, given the smaller capitalisation bias of our coverage, the companies we cover should be considered as high risk.
This financial promotion has been approved by Align Research Limited.