EQTEC – New joint-venture sets the stage for further Greece expansion. Renewed buying opportunity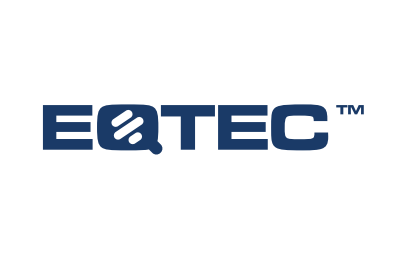 By Richard Gill, CFA
EQTEC (EQT), the waste gasification to energy technology provider, has established another joint-venture company to advance its strategy of acquiring waste-to-energy gasification projects in Greece. This is a country identified by the company as having a strong pipeline potential to bring advanced gasification capabilities to more local farming communities, with one project currently being constructed and a second in development.
The latest company, EQTEC Synergy Projects, is a joint-venture between EQTEC and strategic partner ewerGy GmbH, and has been set up to source, qualify and develop projects by providing advisory and development services to projects in the region. EQTEC is the majority shareholder in the joint-venture, which will be capitalised by both partners. 
Already, the venture has signed an agreement for the proposed acquisition of a 1MWe biomass-to-energy project in Livadia, Greece, known as Star I. The plant has all licences, building permits, grid connection and a power purchase agreement already in place. Once operational, the project is expected to produce approximately 1 MW of green electricity from c.7,500 tonnes of mixed agricultural waste from local farmers.
Completion of the deal is subject to entering into of a Project Purchase Agreement, customary for this type of transaction. The acquisition also includes exclusivity rights for a second project, Star II, which is also located in Livadia and upon which due diligence will subsequently be carried out.
The acquisition of Star I involves all the associated assets including all rights and permits required for project development, build and operation as well as biomass feedstock agreements. The plant is expected to achieve the  company's baseline target unlevered IRR of 12% and the JV team have identified commercial opportunities that if implemented, will further increase project returns. To date, term sheets have been received from several local banks to provide project debt at loan-to-value ratios of between 70% to 80%. Discussions with investors over the equity funding of the project's Special Purpose Vehicle are underway, with a view towards financial close in the coming months.
ASSESSMENT
EQTEC continues to advance its expansion by setting up joint-ventures with strategic partners in its target markets. The Greek JV follows a similar model which is being pursued in Croatia where a few months ago Synergy Projects was set up between EQTEC and Croatian project development partner Sense ESCO. That venture has already seen good momentum, acquiring a a 1.2 MWe plant in Beliše (which will become the second of the company's planned Market Development Centres) and the acquisition of a 1.2 MWe plant in Karlovac.
Following EQTEC's £16 million fundraise in May we revised our expectations for the 2021 to 2023 financial years and used these as a basis for providing a valuation. In 2023, as more projects are progressed and the substantial non-contracted pipeline is translated into commercial success, we are looking for revenues to more than double to €149.3 million and EBITDA to grow by 142% to €36.6 million. Using our updated 2023 forecasts, and on an EV/EBITDA multiple basis discounted back to end 2021, we have a target price of 3.47p per share, some 194% higher than the current share price of 1.18p. Ahead of the company's interim results, which we expect to be released shortly, we retain our stance of Conviction Buy.
RISK WARNING & DISCLAIMER
EQTEC is a research client of Align Research. Align Research own shares in EQTEC and is bound to Align Research's company dealing policy ensuring open and adequate disclosure. Full details can be found on our website here ("Legals").
This is a marketing communication and cannot be considered independent research. Nothing in this report should be construed as advice, an offer, or the solicitation of an offer to buy or sell securities by us. As we have no knowledge of your individual situation and circumstances the investment(s) covered may not be suitable for you. You should not make any investment decision without consulting a fully qualified financial advisor.
Your capital is at risk by investing in securities and the income from them may fluctuate. Past performance is not necessarily a guide to future performance and forecasts are not a reliable indicator of future results. The marketability of some of the companies we cover is limited and you may have difficulty buying or selling in volume. Additionally, given the smaller capitalisation bias of our coverage, the companies we cover should be considered as high risk.
This financial promotion has been approved by Align Research Limited.