EXMceuticals – Further operational progress across Portugal and Africa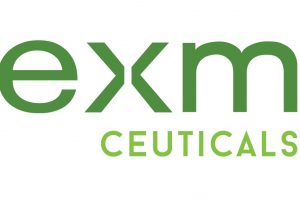 By Richard Gill, CFA
EXMceuticals Inc. (CSE: EXM), is a Canada listed cultivator and producer of high-grade cannabis, with its cultivation operations focussed in several countries in Central/Southern Africa, including Uganda, Malawi and the Democratic Republic of the Congo. In Portugal, the company has a research laboratory, nursery and a centre for processing and distribution, with the facility proposed as a base for distribution in the EU and North America. We initiated coverage on the company in May this year, analysing the company's plans to become the largest volume, lowest cost producer and supplier of cannabis ingredients and cannabidiol (CBD) products to the pharmaceutical, nutraceutical, therapeutical & cosmetic markets.
Progress in Portugal
In late October EXM announced it had reached a major milestone by obtaining a licence for cannabis research and development at its facilities in Portugal. The licence, granted by government body, INFARMED – the Portuguese National Authority of Medicines and Health Products, allows the company to import, research and refine cannabinoids and cannabis by-products in Europe. The firm's fully operational R&D laboratory in Portugal will now develop cannabis-based products and also operate as a pilot-scale refinery for the transformation of cannabis-based ingredients.
Building on this, the construction and fit out of an industrial-scale refining facility in Portugal has begun and is expected to be completed, operational and fully licensed before end of first quarter of 2020. The facility is expected to be able to import large quantities of cannabis and hemp crude oil from the company's farms in Africa, and then refine it on-site to client's demands, as well as export large volumes of highest purity refined cannabis products to the European Union and worldwide.
EXM has also announced that it has entered into an unsecured loan facility agreement with Chairman Jonathan Summers for up to $500,000, with interest payments at 15% per annum and repayment due in December 2010. This follows on from two similar loans agreed in September with Summers for $600,000 at 10% and up to $1.4 million at 12%, repayable in December 2019 and January 2021 respectively. Proceeds from all the loans are to be used for ongoing business initiatives and general working capital.
Further developments
A corporate update in September from EXM revealed further operational progress on a number of fronts. In Uganda, where the company has total available cultivatable land in excess of 2,000 hectares, the initial test cultivating of cannabis has commenced and the company is further developing its nursery operations and farming infrastructure. Nursery activities are currently focused on establishing high CBD content strains that will then grow well in the local environment. EXM has already built and installed a fully operational extraction plant which has been tested with harvested cannabis.
Over in Malawi, EXM expects to sign formal agreements for the previously announced acquisition of MM (Operations) Ltd in the near future. In June the two parties agreed to a transaction value of $30 million, to be satisfied by EXM paying $5 million in cash and $25 million in securities to be structured as convertible debt. MM's farm and factory in Malawi is fully staffed and operational, already generates revenues, and is actively growing and distributing mangos to Europe and India. At the time of the announcement EXM said that it hopes the Malawi operations will receive a cannabis cultivation and export licence before the middle of October.
Finally amongst recent highlights, EXM is in the process of finalising a planned joint venture with GFR Pharmaceutical, Canada's biggest white-label nutraceutical company. The JV is looking to establish and operate a state-of-the-art production facility to distribute full spectrum hemp oil products across North America. EXM will supply full spectrum hemp oil ingredients to the joint venture on a cost-plus basis and will own 50% of the entity and the products that are created.
Assessment
While there has been some slippage regarding timing, EXM looks to be making steady and encouraging progress across its various areas of operation. The Portuguese licence in particular is important as it establishes the company as legally operating as a cannabis company inside Portugal. Upon the granting of the second required licence for the industrial-scale refining facility we expect to see a significant ramp up in revenues.
Meanwhile in Africa, we are encouraged to see that cultivation operations are being ramped up and that the Malawi acquisition looks set to complete soon, providing a platform to expand the cannabis extracted ingredients production strategy. MM (Operations) has 280 hectares of fully drip irrigated farms, with a greenfield site providing access to an additional c.1,700 ha of land for further expansion. The business also has a 4 ha greenhouse nursery capable of growing up to 700,000 plants and a 10,000 m² processing facility, providing the infrastructure the company needs to rapidly expand production.
Valuation
Our four year DCF plus terminal value model shows EXM has a highly profitable business model, with the company's large acreage combined with low operating costs in Africa able to deliver operating margins in the mid to high 60 percent levels. Using a discount rate of 18% our total NPV is CAD$389.09 million, some eight and a half times the current market cap of CAD$44.5 million
We therefore continue to see the current share price as an excellent opportunity to buy into the stock ahead of the expected rapid expansion of commercial operations, with the company's current agreements providing the opportunity to create the world's largest cannabis ingredients facility. We note there are several hurdles to overcome before our forecasts can be met, including obtaining the relevant licences, offtake agreements and financing. However, we believe that these risks are more than adequately accounted for in our model. Our stance remains at Conviction Buy.
RISK WARNING & DISCLAIMER
EXMceuticals is a research client of Align Research. Align Research own shares in EXMceuticals. Full details of our Company & Personal Account Dealing Policy can be found on our website http://www.alignresearch.co.uk/legal/
This is a marketing communication and cannot be considered independent research. Nothing in this report should be construed as advice, an offer, or the solicitation of an offer to buy or sell securities by us. As we have no knowledge of your individual situation and circumstances the investment(s) covered may not be suitable for you. You should not make any investment decision without consulting a fully qualified financial advisor.
Your capital is at risk by investing in securities and the income from them may fluctuate. Past performance is not necessarily a guide to future performance and forecasts are not a reliable indicator of future results. The marketability of some of the companies we cover is limited and you may have difficulty buying or selling in volume. Additionally, given the smaller capitalisation bias of our coverage, the companies we cover should be considered as high risk.
This financial promotion has been approved by Align Research Limited.