Global Resources Investment Trust – value realisation horizon nears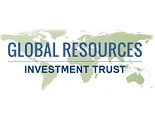 The release of GRIT's final results for the year ended 2016 on Friday 28th April per HERE was largely an academic exercise. Following the restructuring of the company as detailed in the circular of December last year the company is now focused upon the creation of value within its remaining major constituent companies which include Anglo African Minerals & Siberian Goldfields. For a thorough overview of the renewed direction and alignment of all parties: RDP (formerly the fund manager), directors and shareholders see also HERE.
The key takeaways from the results going forward are the following:
(i) There has been a complete repayment of the CULS which were acting as a drag on the company's ability to realise its portfolio. With the balance sheet now debt free there is no impediment to GRIT's strategy of positioning with the underlying management of the major portfolio companies for value realisation events.
(ii) The following paragraphs are extremely important for GRIT shareholders (our highlights) – "Additionally, it is anticipated that Siberian Goldfields will seek an AIM Listing in the third quarter of 2017.
Elsewhere, Anglo African Minerals has made excellent progress in making the transition from explorer to producer, having agreed the first stage of a joint venture with a major Chinese State Owned enterprise, which will provide full project funding, mining services and an "off take" agreement and lead to production by Q2 2018. The Company is also working towards a listing on an appropriate Stock Exchange during the second half of 2017."
This link HERE set out our original NAV breakdown in which we had a base case final distribution of 21.9p per share. In the weeks ahead as the two companies detailed here (AAM & Sib Goldfields) move towards pathfinder prospectuses and a solid handle on the final likely listing valuations we will produce an in-depth update valuation breakdown. However, what we are aware of is that in Anglo African Mineral's case this will be the UK's only listed bauxite miner and together with the much more accommodative capital markets background for mining plays this last 12 months we expect this list to be well received in the UK and we understand early indications of interest are strong. GRIT holds in excess of 20% of AAM and our own expectation is a final list value towards £40-50m. At the lower end, even allowing for a further 6m shares to be issued to RDP per the circular approval in the event of the share price exceeding 18p for a min period of 1 month, the resultant value per GRIT share is in excess of 20p.
Following conversations with GRIT management in recent weeks and our own interest in the stock (circa 7%) we expect that GRIT shareholders will receive either a cash distribution equivalent to the AAM holding should GRIT's stock be sold in the list or a distribution in specie. Net effect is that shareholders will receive the NAV component of this (and with accrued capital account losses of @ £28m on GRIT's books there will be no tax implications at the corporate level too). With a stock price sitting at 11.5p the market continues to offer the opportunity to buy into both AAM & Siberian Goldfields for almost free. As the liquidity events become clear over the next few months it is all but inevitable that this mismatch will disappear.
We will update on the likely final NAV distribution expectation as the listing processes proceed for AAM & Sib Goldfields but at this stage expect to increase our base case NAV figure towards 30p and possibly higher.
To conclude, we continue to believe that GRIT offers one of the most compelling risk/reward commodity opportunities in the marketplace today and one where the risk element is diminishing by the day whilst the reward component is increasing.
DISCLOSURE & RISK WARNING
GRIT is a research client of Align Research. A director of Align Research owns shares in GRIT.  
This is a marketing communication and cannot be considered independent research. Nothing in this report should be construed as advice, an offer, or the solicitation of an offer to buy or sell securities by us. As we have no knowledge of your individual situation and circumstances the investment(s) covered may not be suitable for you. You should not make any investment decision without consulting a fully qualified financial advisor.
Your capital is at risk by investing in securities and the income from them may fluctuate. Past performance is not necessarily a guide to future performance and forecasts are not a reliable indicator of future results. The marketability of some of the companies we cover is limited and you may have difficulty buying or selling in volume. Additionally, given the smaller capitalisation bias of our coverage, the companies we cover should be considered as high risk.
This financial promotion has been approved by Align Research Limited.