Ironveld – £5.6 million investment at 1p to advance towards production. Buy.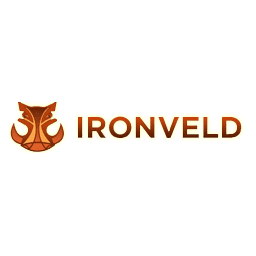 This morning brought great news for Ironveld shareholders. For a small cap stock, you don't get many announcements much better than this. Grosvenor Resources Pty Ltd is to invest £5.6 million at 1p a share. This is a big chunk of money and at a substantial premium, which is set to do wonders for the fortunes of Ironveld.
Grosvenor is a newly formed South African private company formed by young black entrepreneurs who are looking to expand their investments and mining operations in South Africa. It will be taking a 29.9% stake in Ironveld and will be able to nominate two NEDs.  
Grosvenor's shareholders have a background in the mining and selling of bulk commodities in South Africa. They are no strangers to negotiating offtake agreements and financing relationships with significant international mining and trading companies. Grosvenor's CEO is Thembinkosi Ndlovu, who started his career in media and telecoms. He is also a Director of privately owned South African company Susanoo Holdings, which is involved in coal, manganese and iron ore mining projects.
If you look carefully at the wording of this cracking announcement, this is no passive investment as Grosvenor really wants to get involved. Together with the company, Grosvenor will be working to get the development of Ironveld's project fully funded. This £5.6 million (US$7.5 million) represents a significant part of the funding that is required to commence production at Ironveld's project that is located on the Northern Limb of South Africa's Bushveld Complex. 
The company will be looking to use Grosvenor's expertise and connections to find further funding in order to finance the start of mining and the building of a smelter on site that will be required to bring the company's project into development. Importantly, both Ironveld and Grosvenor are committed to ensuring the company can commence mining and processing of its magnetite ore in the near term, so it looks like they wont be hanging around.
This investment requires the approval of shareholders at a General Meeting but there is already more than 20% support for the deal from the board, ourselves and Tracarta.
At the time Martin Eales, CEO, was able to point out that "We are delighted to be able to announce this transaction today, which has taken a great deal of hard work by the teams on both sides over many months. Ironveld is issuing new equity at a large premium with a supportive new partner.  Grosvenor is taking a substantial stake in Ironveld and is focused on ensuring near-term development of Ironveld's project for the benefit of all shareholders."
Whilst Chairman Giles Clarke added that "….We are delighted to welcome Grosvenor as our new major shareholder and most importantly Thembinkosi Ndlovu and his colleagues who are immensely well equipped to transform Ironveld's fortunes and lead the development of the project."
Ironveld's unique project is a hugely exciting asset in our view which has a JORC-compliant resource of 56.3Mt grading at 68.6% Fe2O3, 14.7% TiO2 and 1.12% V2O5. When in operation, the project should attract a lot of attention as it would be first project in South Africa that is capable of producing high purity iron (HPI), vanadium and titanium. There is huge potential that is beginning to finally be unlocked by new investment and Grosvenor's access to further finance.
Once the mine and small on-site smelter are fully funded, production could commence in 12 months and so there is the real prospect of revenue and early cash flow. From that stage there will be plenty of opportunity to scale up the operation as there is no shortage of ore. Its crying out for a far larger project that could really begin to make the most of the serious potential that exists here. Reading between the lines, Grosvenor looks like the perfect partner as it has deep pockets and access to the sort of finance and offtake agreements that big international trading companies can provide.
We believe that Ironveld has a tremendous competitive advantage when it comes down to HPI production, which is used in 3D printing. There are only a handful of major HPI producers and most do not have their own mines. Instead they use scrap stainless steel which accounts for up to 70% of production costs.
The company's big advantage is that not only is it cheaper to mine rather than grinding up stainless steel but also Ironveld's HPI does not have the impurities that exists in stainless steel as it has not processed. The compelling combination of having its own mine together with by-product credits represents a huge competitive advantage. All of this firmly places Ironveld in the lowest quartile of the HPI cost curve. It has to be said that when you consider by-product credits the company may well be the world's lowest cost producer.
Align initiated coverage on Ironveld in January 2021, when the stock was trading at 0.685p, with a Conviction Buy recommendation and a target price of 3.26p. Given the potential here plus the forthcoming newsflow now anticipated, Ironveld was one of our chosen stocks for 2021. If you can buy sub 1p (a discount to the level these investors have pumped major capital in at) we have no hesitation in reconfirming our stance at the current price and will be producing a full revised update note in the weeks ahead. We believe that Ironveld represents one of the most compelling small cap mining plays in the hot REM & battery metals sphere and where the risks of execution have been considerably cut with the news revealed this morning.
RISK WARNING & DISCLAIMER
Ironveld  is a research client of Align Research. Align Research & it's Director are the largest combined shareholders in Ironveld and cannot be seen to be impartial in relation its outcome. At all times both are bound to the company's dealing policy ensuring open and adequate disclosure. Full details can be found on our website here ("Legals").
This is a marketing communication and cannot be considered independent research. Nothing in this report should be construed as advice, an offer, or the solicitation of an offer to buy or sell securities by us. As we have no knowledge of your individual situation and circumstances the investment(s) covered may not be suitable for you. You should not make any investment decision without consulting a fully qualified financial advisor.
Your capital is at risk by investing in securities and the income from them may fluctuate. Past performance is not necessarily a guide to future performance and forecasts are not a reliable indicator of future results. The marketability of some of the companies we cover is limited and you may have difficulty buying or selling in volume. Additionally, given the smaller capitalisation bias of our coverage, the companies we cover should be considered as high risk.
This financial promotion has been approved by Align Research Limited