Kazera Global – Key ingredients to unlock blue sky tantalum & HMS value look to now be in place. Reiterated Buy stance.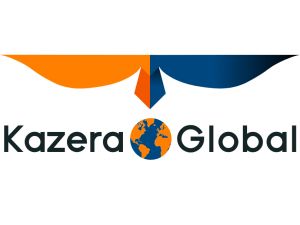 More good news came flooding in this morning from Kazera Global which seems to be making excellent progress with its diamond production along with concerted progress to get the Heavy Mineral Sands (HMS) project moving. The icing on the cake however is that the "substantial" equity investment – at a premium to the current share price (we estimate between 1.5-2p per share) & that unlocks the blue-sky potential from the company's world-class tantalum mine and puts in place the key for substantial value generation going forward is nearing a conclusion.
Latest news from the diamond project in South Africa is that January 2021 saw just over 220 carats (ct) being sorted. The company confidently expects to beat this figure for February 2021 which is all based on a mining grade of 10ct per 100 tons, in line with initial internal forecasts. These diamonds are being held ready for sale in the next diamond auction.
Diamond production is now set for a step change in the near future from both the mining of a new block and a new joint venture deal. Kazera has opened a new block and apparently all the signs are that this material here has an average mining grade of 20ct per 100 ton. Basically, this latest block is made up of two discrete layers with the diamonds recovered to date being found in the top layer. The lower layer lies beneath a cover sandstone conglomerate which makes it harder to access. However, there are high hopes that the recovery rates from this bottom layer will be in excess of the 20ct per 100 ton.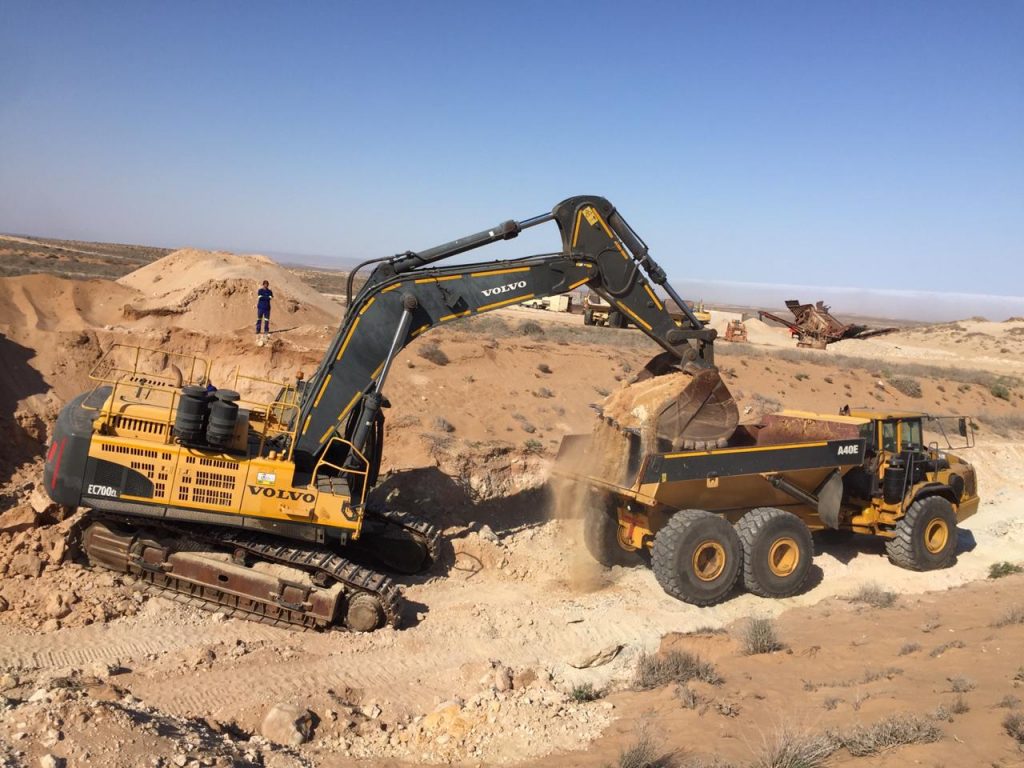 At the same time, the company has also entered into a joint venture with a third party who has the right to mine a further block in the area. This JV deal will allow Kazera to mine this block and share revenue with the block's licence holder. At some 15,400m² in size and with an estimated grade of 38.2 ct/100m², the block could well potentially produce more than 5,800 carats – at current diamond prices that's in excess of $2m of revenue. On top of that, the block lies close to the processing plant which is very convenient.
Kazera was also able to report that delays caused by Covid 19 pandemic and other issues have apparently been resolved as far as the company's applications for it Heavy Mineral Sands Mining Permit and Prospecting Licence are concerned. Latest news is that both applications are now being actively processed by the legal department of the Department of Minerals and Energy in South Africa. Here management has high hopes to have further positive news to report shortly &  we believe that in it's own right this new division for the Group is a company maker that would support a market cap in excess of its current value.
Announcements over the past four months have alluded to there being a number of potential investors looking to take an interest in the company to provide the funds to get matters moving at the company's world-class tantalum mine in Namibia. Well once more Covid 19 along with strict adherence to global banking standards has delayed things a bit, but now it does look as though the process regarding bank compliance for this proposed investment is progressing smoothly with the front runner.
The only hurdle now seems to be the completion by the commercial banks of their internal DD processes. With that out of the way, Kazera will be able to finalise a substantial equity investment in the company which the board have once again reiterated will be at a price per share in excess of the current stock price and in the coming weeks. Further, they telegraph that there is no equity dilution sans the investment in the frame with loans from Chairman & NED Giles Clarke & Nick Harrison being supplied if necessary and which we applaud as largest investor in the company.
At the time of this latest announcement, Dennis Edmonds, Executive Director commented that "It is very positive news to be able to report that diamond production in South Africa is now approaching levels where the diamond operation is self-funding and will soon be able to contribute to the overall costs of the group. As soon as we are able to start mining Heavy Mineral Sands we anticipate generating substantial profits which will enable us to fund future development, both in South Africa and Namibia."
It is not hard to get excited about Kazera's  100%-owned world-class tantalum mine and its blue-sky potential. Even better this stuff is high-grade and there is also quite a bit of lithium. It is worth reminding investors that tantalum is one of the rarest elements on the planet where Kazera's partners are large US electrical equipment companies – no names mentioned. The stock market still seems yet to wake up to the fact that along with the rare earth elements on the list of critical metals are also manganese and tantalum.
Truth is that the US relies on tantalum to build basic circuitry in guidance control systems in smart bombs as well as on-board navigation system in drones. In addition, tantalum is also an important component in US anti-tank systems, robots and most of its weapon systems. It's all down to its metal high thermal conductivity which results in something like two-thirds of world production going into electronic capacitors. Without it, smart phones and all sorts of modern technology just can't function.
A recurring theme over recent months has been China's stranglehold on rare earths and so the US has been in the process of attempting to reduce its reliance on the Chinese for its supply of critical metals. There is no doubting that the US needs to rapidly establish alternative sources of supply. For tantalum there are few places to go as so little of this critical metal is produced.  Here we must mention that tantalum plays like Kazera are extremely rare, particularly given the stable jurisdiction in Namibia and its extremely low radioactivity
We initiated coverage on Kazera with a Conviction Buy stance in early August 20202 at 0.70p with a target price of 2.50p. Now with the stock currently sitting at 1.40p and all the stars beginning to, excuse the pun, "align" we anticipate a material price target upgrade post the HMS licence award and the closing of the game changing investment by the Namibian partners. Buy.
RISK WARNING & DISCLAIMER 
Kazera Global is a research client of Align Research. Align Research & a director of Align Research own shares in Kazera Global and are its largest shareholder who are bound to the company's dealing policy ensuring open and adequate disclosure. Full details can be found on our website here ("Legals").
This is a marketing communication and cannot be considered independent research. Nothing in this report should be construed as advice, an offer, or the solicitation of an offer to buy or sell securities by us. As we have no knowledge of your individual situation and circumstances the investment(s) covered may not be suitable for you. You should not make any investment decision without consulting a fully qualified financial advisor.
Your capital is at risk by investing in securities and the income from them may fluctuate. Past performance is not necessarily a guide to future performance and forecasts are not a reliable indicator of future results. The marketability of some of the companies we cover is limited and you may have difficulty buying or selling in volume. Additionally, given the smaller capitalisation bias of our coverage, the companies we cover should be considered as high risk.
This financial promotion has been approved by Align Research Limited