Kazera Global Plc – Profitable tantalum production expected before the year-end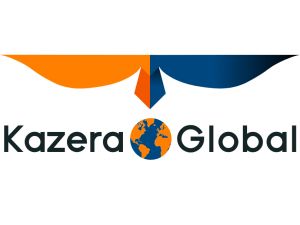 By Dr. Michael Green
Patient shareholders were well rewarded by this morning's news that profitable production of tantalum is expected from Kazera's Namibian mine before the end of 2021.
This all concerns a deal negotiated with DJ Drilling, which since moving onto the site in June 2021 has upgraded roads and general infrastructure, along with conducting plant maintenance. It's a fixed price contract which covers all the work necessary to getting the mine back into operation and producing tantalum, with a target by the year-end. DJ Drilling will then be largely paid out of profits generated by the sale of tantalum. A very neat deal in our view, well done Larry Johnson, Kazera's Joint CEO.
This announcement also brought an update on the US$11 million investment at 2.7p (way above the current market price). This is apparently still on track, with both Namibian investors remaining confident that they will be able to make their investments shortly. Both these investors are awaiting the conclusion of other transactions, and just can't control the speed of these bigger deals.
There is a huge prize to come once these funds are delivered, as this sort of money will serve to substantially accelerate the development of this mine in Namibia and provide funding for further exploration into both the tantalum and lithium deposits on site. Also, this new money will pay for a Phase lll Drilling Program to add further to Kazera's world class resource.
Larry Johnson was quick to point out that "DJ Drilling committing to undertake the work to get the mine into operation as well as their bringing in the necessary equipment has unlocked the current impasse and is a true reflection of their commitment to the project and their belief in its potential. We look forward to a long and fruitful future together". Also, that "Whilst we remain focused on the accelerated opportunities that an investment of $11million would create, we are conscious that the process has taken longer than anyone had originally contemplated as a result of outside factors. Rather than continue to wait, the Board have elected to move forward, albeit on a smaller scale, with a view to accelerating operations at the Mine once the investments come through and in a manner that is non-dilutive to existing shareholders."
We have never had any doubts about the quality of the asset, which is a demonstrably high-grade tantalum project in Namibia. So far, commercial production has been elusive at the mine due to a lack of water. A 13km pipeline from the Orange River neatly solves this problem, coupled with some plant upgrades which are all now going to get funded.
Looking at what is going on at the mine at the moment, up to now the concept has been that without a water pipeline from the Orange River, Kazera couldn't mine anything. This pretty well meant that the mine would remain dormant until the company had permissions from the landowners and a substantial cash injection. However, that sort of analysis ignores that fact that this mine has historically produced tantalum. Also, water retention techniques have improved which allows the operation to start with what they have in place now and build up when circumstances allow.
It does seem that behind the scenes management has been working hard to rework the Mine Plan to fit current realities and the use of borehole water. This seems to have led to the realisation that it would be possible to get the mine into production at a fraction of the original US$11 million budget.
Reading between the lines, rather than undertaking this internally with the attendant uncertainties, the Board has sensibly decided to enter into a contract with DJ Drilling, who were already on site and have extensive previous experience of this type of operation. In any case, DJ Drilling were going to operate the mine going forward. Equally importantly, they were prepared to carry the majority of the costs, only being paid out of tantalum shipments. So fast forward to the year-end, by which time the mine ought to be in production. On the possible numbers, we reckon that it is highly likely that by early 2022 DJ Drilling will have been repaid and the mine would be generating sufficient cash to enable further exploration and reinvestment.
We initiated coverage on Kazera with a Conviction Buy stance in early August 2020 at 0.70p with a target price of 2.50p. Given the magnitude of the potential investment going into Kazera and the funds' use, along with the rapidly growing potential of both the diamonds and the HMS, we will be issuing a full update note shortly. We will be revisiting our target price for the stock, which had been highly risked. At the current price of 1.375p, we are more than happy to confirm our Conviction Buy stance.
RISK WARNING & DISCLAIMER 
Kazera Global is a research client of Align Research. Align Research is the largest shareholder in Kazera Global and as such cannot be seen to be impartial in relation to the outcome of the Company's share price. Align Research & its Director are bound to the company's dealing policy ensuring open and adequate disclosure. Full details can be found on our website here ("Legals").
This is a marketing communication and cannot be considered independent research. Nothing in this report should be construed as advice, an offer, or the solicitation of an offer to buy or sell securities by us. As we have no knowledge of your individual situation and circumstances the investment(s) covered may not be suitable for you. You should not make any investment decision without consulting a fully qualified financial advisor.
Your capital is at risk by investing in securities and the income from them may fluctuate. Past performance is not necessarily a guide to future performance and forecasts are not a reliable indicator of future results. The marketability of some of the companies we cover is limited and you may have difficulty buying or selling in volume. Additionally, given the smaller capitalisation bias of our coverage, the companies we cover should be considered as high risk.
This financial promotion has been approved by Align Research Limited