Kazera Global – takes full control of the Tantalite Valley Mine. Buy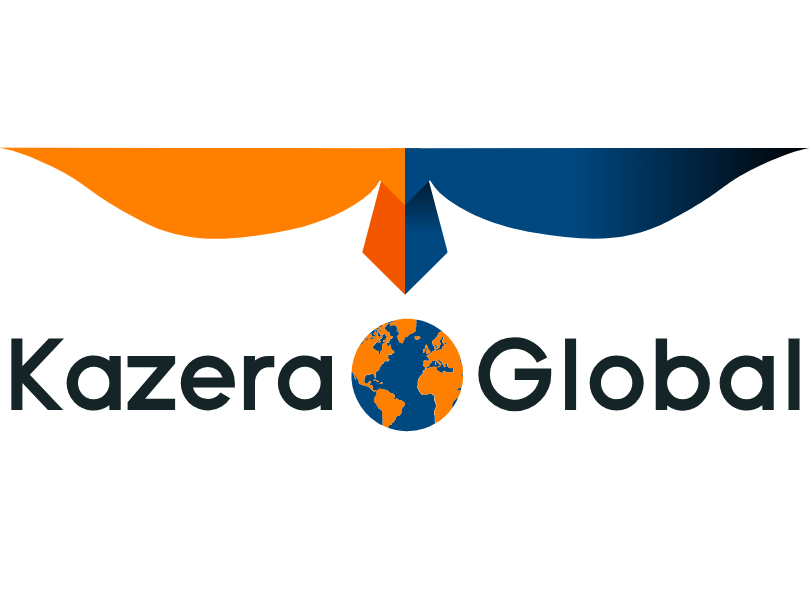 This morning there was welcome news that Kazera Global had upped its stake in Aftan, which owns the key Tantalite Valley Mine (TVM), to 100%, having acquired the remaining 25% interest for £26,008 in shares. With the mine on the cusp of delivering what could be very substantial revenues, this looked like a good time to buy up a further 25%, at a price which to us represents exceptional value.
For those not in the know, Kazera is an African-focused mining investor that in 2014 took a 75% stake in Aftan which owns this high-grade tantalum project in Namibia. Commercial production has not been achieved at the mine due to a lack of water supply. A simple 13km pipeline from the Orange River would solve this problem and cost circa US$3-5 million coupled with some plant upgrades, which has not been available for Kazera at its current shell company valuation. With our landing on the share register as the largest shareholder now we plan to be a key party in aiding in this catalyst which will transform all shareholder's in the company's fortunes.
Recently, the board announced a cracking deal taking Kazera into diamonds and heavy mineral sands (HMS) with the expectation of cash flow which will provide the funding runway to fully develop this large-scale tantalum opportunity. There is the prospect of early cash flow at the diamond operation before the year-end as near-term production is expected from a secured untouched mining block of beach and marine gravels at the well-known diamond operation at Alexkor in South Africa. This state-controlled mining area has produced 10 million carats of gem quality diamonds since 1928. That is planned to be followed by a high-grade HMS project which has the potential to be a 30,000tpa operation within 12 months of approval being granted.
Going back to that smart move of increasing its stake to 100% in the tantalite project. The remaining 25% interest in Aftan has been acquired from Warmbad Investment Holdings, the vehicle of senior families in the local area near the mine and other investors. The acquisition cost is being funded by shares at a price of 0.575p each. It does show the confidence that the local community has in Kazera to swap a direct stake in the project for the equity in the company. Obviously, the local community have considerable faith in the success of the developments being planned to get the mine back into production and want to be involved as this upside potential begins to be reflected in Kazera's share price.
Publicly, the company has announced that the board is in talks with potential partners to help in financing the pipeline to the Orange River and the mine upgrades. Such partners seem to range from investors looking to take a stake in the mine at a project level to those seeking an offtake agreement to gain a supply of tantalum at an attractive price. Having a 100% stake in the mine does make such negotiations a lot easier as from now on, Kazera not only has 100% of the cash flow but importantly has 100% control.
There is obviously an intense operational period set to begin at TVM. Ahead of that time the Directors  also announced the appointment of Mr Odilon Ilunga as an Executive Technical Director who will become a full board member. Odilon is very knowledgeable and has been a tremendous help to Kazera during the company's first phase of exploration at TVM. He also is in charge of Mineral Processing at the Department of Mining and Metallurgical Engineering, University of Namibia.
Odilon is a Metallurgist and Civil Engineer who graduated with a Master's degree in Metallurgical Engineering from the University of Witwatersrand. He started his career in mining at Ongolopo Mining Limited in 2004 before moving to Weatherly Mining Namibia in 2010. Odilon was appointed Operations Manager at Aftan in 2017, in charge of tantalum ore concentration and development strategies for the processing plant.  From a local perspective, the appointment of Odilon to the board of Kazera greatly improves the perception within the local community and Namibian governmental agencies.
Kazera's tantalum partners want the security of a tantalite supply which will come from the expanding JORC-compliant resource and the water pipeline from the Orange River. The prospect of growing cash flow from the new diamond and HMS operations we believe could have a transformational effect on the company and its share price. Such improving fundamentals ought to attract the spotlight to firmly shine on Kazera and make a lot easier to negotiate the funding for getting the tantalum mine belatedly into commercial production.
With the water problem resolved, this tantalum mine could make several million dollars a year as it stands without upgrading the plant. With the anticipated cash flow to be generated from the diamonds and HMS side, there should be nothing holding the tantalum project back as it has the plant, mine and ore resources in place. We are in the midst of writing a research report that will serve to initiate coverage on the stock and expect to publish shortly. Ahead of this we have no hesitation in advocating a Buy stance.
DISCLOSURE & RISK WARNING
Kazera Global is a research client of Align Research. Align Research and a director of Align Research are, combined, the largest shareholders in Kazera Global. Full details of our Company & Personal Account Dealing Policy can be found on our website http://www.alignresearch.co.uk/legal/
This is a marketing communication and cannot be considered independent research nor is it subject to any prohibition on dealing ahead of its dissemination. Nothing in this report should be construed as advice, an offer, or the solicitation of an offer to buy or sell securities by us. As we have no knowledge of your individual situation and circumstances the investment(s) covered may not be suitable for you. You should not make any investment decision without consulting a fully qualified financial advisor.
Your capital is at risk by investing in securities and the income from them may fluctuate. Past performance is not necessarily a guide to future performance and forecasts are not a reliable indicator of future results. The marketability of some of the companies we cover is limited and you may have difficulty buying or selling in volume. Additionally, given the smaller capitalisation bias of our coverage, the companies we cover should be considered as high risk
This financial promotion has been approved by Align Research Limited