Metro Bank 3Q results – looks like one in the eye for the shorts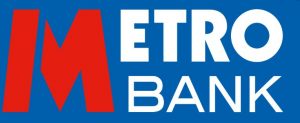 Results out this afternoon from Metro Bank could not, it seems to us, have been more devastating for the shorts and naysayers of the stock.
Key takeaway's are as follows:
1. Continued strong customer growth (increase of 109k accounts to 1.9m)
2. Contrary to the most vocal bears, net deposits actually grew by just over a half a billion pounds and indeed, ex the wobble in September ref the MREL bond issue which caused a £213m outflow, this period would have actually been one of the strongest on record. Key line ref the Sep outflow is "…but we are returning to business as usual". Not sure where the bears go with this one now re a bank run…
3. The "loan to deposit" ratio improved to 105% and continues to trend towards targeted 100%.
4. Non performing loans were a nominal 0.2% – less than many other banks.
5. Shareholders equity remains at £1.7bn – approx £10 per share of book value with tangible book approaching £8.
6. Cost growth moderation guidance going forward.
7. Tier (1) capital ratio (a key measure of capital strength) is now 16.8% – again at the top end of its peer group and reflecting balance sheet robustness. This is another key line – "As a result, the Bank's Liquidity Coverage Ratio was higher than the 163% reported in Q2."
We expect that the outstanding FCA investigation will likely conclude before the year's out and that a modest fine is the most likely outcome – this will kick away another of the bear's sticks that have been used to beat the shares down with and likely provide for a further relief rally. With a new Chairman to be appointed and continued rumours ref an outright takeover or take private by Vernon Hill as reported by the Telegraph HERE (and that could have had a bearing on his announced early departure today), the skew is, to our mind, resolutely on the upside now.
Our view is that the results today do not reflect in any shape or form a bank stressed with liquidity issues, bad debts or solvency – they in fact portray a bank that has a robust balance sheet, nominal NPL's, continues to grow and that has a rating amongst its customers that is the envy of the established majors. In short this is a business that is likely to be coveted from a takeover perspective and that if ever there was a time to be absorbed given the Chairman's departure and the massive disjoint to fundamental then it is now.  
To conclude, this is a £4-5 stock in our eyes trading at £2 although we suspect tomorrow morning that will not be for long and would not be surprised to see the shares trade towards £3 before the week's out. As per the data here, nearly 10% of the float remains out short and given volumes in recent days we are not sure where this stock will come from on a sentiment change.  Buy.
UPDATE POST CONFERENCE CALL – Strength of liquidity in the bank was stressed and, most importantly, the absence of any plan whatsoever for any equity raise – this is a big issue for the shorts given tight float and short position per HERE. A key Q was asked towards the end ref potential takeover approaches that was deftly answered by Donaldson – adherence to their "fiduciary duty" was the corporate line but as per the material amount of press in this regard we would expect news on this front in the near term.
RISK WARNING & DISCLAIMER
Align Research & a director of Align Research own shares in Metro Bank and are bound to Align Research's company dealing policy ensuring open and adequate disclosure. Full details can be found on our website here ("Legals").
Nothing in this report should be construed as advice, an offer, or the solicitation of an offer to buy or sell securities by us. As we have no knowledge of your individual situation and circumstances the investment(s) covered may not be suitable for you. You should not make any investment decision without consulting a fully qualified financial advisor.
Your capital is at risk by investing in securities and the income from them may fluctuate. Past performance is not necessarily a guide to future performance and forecasts are not a reliable indicator of future results. The marketability of some of the companies we cover is limited and you may have difficulty buying or selling in volume. Additionally, given the smaller capitalisation bias of our coverage, the companies we cover should be considered as high risk.
This financial promotion has been approved by Align Research Limited