Mayan Energy – validation of work-overs at Texan assets. Reiteration of our 2.1p price target.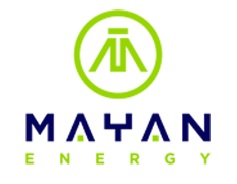 The latest operations update from Mayan Energy this morning made for good reading for the company's shareholders and clearly demonstrates that the creation of a highly cash generative US onshore focused oil and gas company is now well underway.
Albeit circa 3 months behind schedule due to Railroad Commission permitting and weather delays at the beginning of the year, the key 300 – 500 bopd production target is now obviously in sight following highly successful work-overs across the company's Texas assets. Most importantly to us as large stake holders there was clarity on current revenues and costs which showed that the operations at the  Stockdale and Forest Hill Fields were both highly profitable. In addition, the Board was able to announce the disposal of the "millstone" around the Company's next that has been Shoats Creek and which means that the Boards attention can now be wholly focused on growing the business and not dealing with the problems inherited from the previous management.
The RNS this morning revealed that a combined total of 272bopd gross (137bopd net to Mayan) is now being produced across Mayan's Texan assets which are the Stockdale and Forest Hill Fields.
The Morris#1 well on the Stockdale Field, Wilson County, Texas reported very positive results from a 48-hour test producing 163 gross barrels of oil which represented 82bopd gross/37bopd net to Mayan. This production came following the successful completion of acidisation and co-mingling production from both the lower and upper Anacacho zones. Along with a swab-test to let the well kick off and flow after the Morris#1 well was shut in for a couple of weeks this allowed the well to pressurise.  Now that a downhole pump has been installed the well is merrily producing at a rate of 82bopd gross/37bopd net.
Reassuringly, oil production at Stockdale was reported to be low cost and highly profitable. The company is receiving WTI less $5 a barrel which, at current oil prices, equates to around $65 per barrel. All-in operating costs come to $14 per barrel plus there is around $8 per barrel of other costs. After Texas production taxes on oil production (4.6%), Mayan is now getting a substantial netback of approx $40 bbl.
The four wells at the Forest Hill Field, Wood County, Texas are currently producing at a combined average rate of 190bopd gross (100bopd net to Mayan). These four wells are the Gilbreath 15, 19 and 48, plus the Amason #1 well. As with Stockdale, oil production at Forest Hill is also very low cost and highly profitable at current oil prices. Here, the company is receiving WTI plus $2 a barrel which at current oil prices equates to around $72 per barrel. All-in operating costs come to $15 per barrel plus around $12.30 per barrel of other costs. This means that after State of Texas oil production, Mayan is getting netbacks approaching $45 a barrel. Most encouragingly, production at Forest Hill looks as though it will be rapidly increasing as there are plans to add additional wells to production with a work schedule which is expected to begin over the coming weeks. 
To us, aside from the circa $179,400 per month of positive cash flow from the fields (and that should grow exponentially now over the coming months), the shedding of the Shoats Creek field in Louisiana and the ongoing costs drag of this on the company now sets the scene for increasing operational returns to shareholders. Many investors always questioned the suitability of the Shoats Creek project and we see the relinquishing of this field as the final closing of the "old Mayan" and freeing the company up from the potentially significant plug and abandonment liabilities. This is unequivocal good news.
The message that is coming through loud and clear from CEO Eddie Gonzalez is that the company has a well-defined growth path not just to the intermediate target of 300 – 500 bopd, but to the substantially higher levels of production in line with the longer term corporate strategy that the Board has outlined in the past. This out and out growth story is based on the Board's goal of adding 1,000 bopd each and every year. Certainly the performance over recent months revealed today ought to serve to answer the critics of Mayan that has come from certain quarters.
We believe that today's announcement together with the unexpected news on the gas discovery at Stockdale per HERE revealed 2 weeks ago provides greater transparency to investors about the fast-changing fortunes of Mayan Energy. Eddie undoubtedly marked investors' cards with his share purchase less than two months ago when he bought 2.2 million shares at 0.87p. At the current price we thus remain highly positive and reiterate our Conviction Buy stance with a target price of 2.1p. 
We are also to interview Eddie in the next several days in order that he can elaborate on the plans for the company in the months ahead.
DISCLOSURE & RISK WARNING
A Director of Align Research Ltd & the Company hold positions in Mayan Energy and are bound to Align Research's company dealing policy ensuring open and adequate disclosure. Full details can be found on our website here ("Legals").
This is a marketing communication and cannot be considered independent research. Nothing in this report should be construed as advice, an offer, or the solicitation of an offer to buy or sell securities by us. As we have no knowledge of your individual situation and circumstances the investment(s) covered may not be suitable for you. You should not make any investment decision without consulting a fully qualified financial advisor.
Your capital is at risk by investing in securities and the income from them may fluctuate. Past performance is not necessarily a guide to future performance and forecasts are not a reliable indicator of future results. The marketability of some of the companies we cover is limited and you may have difficulty buying or selling in volume. Additionally, given the smaller capitalisation bias of our coverage, the companies we cover should be considered as high risk.
This financial promotion has been approved by Align Research Limited