Prairie Mining Update – continued operational progress. Reiteration of Buy stance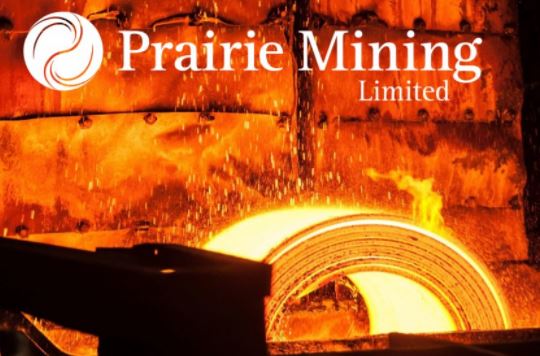 Quarterly results out today from Prairie Mining make for good reading and underscore our belief that the Company is a potential world-class hard coking coal supplier. There was welcoming news from both of Prairie's two low-cost projects in Poland (Jan Karski and Debiensko) which are planning to become important suppliers to the Europe's leading steel makers. This latest announcement from Prairie brought news which confirmed Jan Karski to be one of the most advanced sizeable coking coal projects in the Northern Hemisphere whilst at Debiensko work is progressing well towards restarting the mine.
All this is happening with remarkably good timing given the strong fundamentals in the coking coal market. Coking coal remains near the top of the EU's list of critical raw materials which is not really surprising given that Europe imports 85% of its supplies. A large amount comes from Australia and the US, which means that Prairie's low-cost Polish coking coal ought to attract a premium price due to its higher quality and much lower transport costs as the Company's mines lay on the doorstep of the big European steel mills.
At Jan Karski Mine, Prairie is well placed to submit the application for the mining concession in the coming months. Investors also learnt that the results of the latest drilling have been so good as to transform Jan Karski to become a high-value ultra-low-ash semi-soft coking coal project. All this means that production should attract a 10% premium to international benchmark prices.  Studies by China Coal are due to be finalised in the coming months and these new coal quality results will be incorporated into the analysis. These are really important studies as they provide the basis for China Coal's Engineering, Procurement and Construction (EPC) contact to construct the Jan Karski Mine and the Chinese bank financing package.
At the premium hard coking coal Debiensko Mine there were positive updates on the geo-technical drilling and the mine site redevelopment programs. The geo-technical drilling program was successfully completed in the last quarter and the results will go into the detailed engineering element which is part of the upcoming feasibility studies. Solid progress has been made with the mine site redevelopment program in preparing for an in-fill drill program to increase resources for future feasibility studies as well as carrying out initial demolition work.
It is obvious that Prairie is making good progress in advancing its two projects towards production and has a world-class partner in China Coal, the second largest coal miner in China. When we initiated coverage on Prairie Mining, we highlighted that given the current strong coking coal price environment that Prairie looks likely to be an M&A target as not only are the majors seeking such world class Tier-1 projects, but on top of that, the mid cap producers also need growth options. At the current price we remain highly positive and reiterate our Conviction Buy stance.
DISCLOSURE & RISK WARNING
This is a marketing communication and cannot be considered independent research. Nothing in this report should be construed as advice, an offer, or the solicitation of an offer to buy or sell securities by us. As we have no knowledge of your individual situation and circumstances the investment(s) covered may not be suitable for you. You should not make any investment decision without consulting a fully qualified financial advisor.
Your capital is at risk by investing in securities and the income from them may fluctuate. Past performance is not necessarily a guide to future performance and forecasts are not a reliable indicator of future results. The marketability of some of the companies we cover is limited and you may have difficulty buying or selling in volume. Additionally, given the smaller capitalisation bias of our coverage, the companies we cover should be considered as high risk.
This financial promotion has been approved by Align Research Limited.