Shefa Gems – Bulk sampling results confirm investment case
By Dr. Michael Green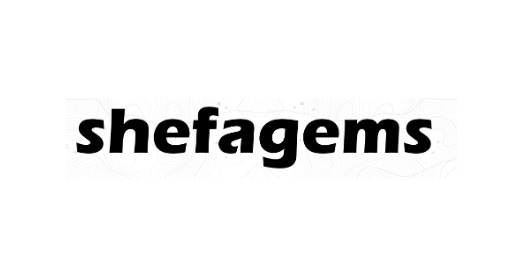 Good progress continues towards mining and revenue generation at Shefa Gems. In late-June, Shefa completed the bulk sampling of Kishon Mid-Reach Zone 2, and the results are expected to expand the deposit base of the company's 100%-owned multi-gemstone project in Northern Israel.
By way of an introduction, Shefa Gems has a gemstone mining project in the Holy Land, with high margins on rare gemstones expected by adopting a Mine to Market strategy. After 19 years of exploration in greenfield terrain in Israel the company has found commercial quantities of some exquisite and rare coloured gemstones which are destined to fetch some fancy prices.
Over the years a total of US$35 million has been spent on exploration. This work has included drilling and bulk sampling which have allowed the delineation of a 4.5km long deposit in Kishon Mid-Ranch Zone. Here, there are gravel layers of varying thickness up to 4.5m, where all these highly valued gemstones have been found. Significant exploration upside exists not only within the Mid-Reach, but also in the Proximal Reach and the longer term Distal-Reach.
So, the company has completed the last four new bulk samples and one mining bulk sample (37 tonnes) from the target gravel horizons in the Kishon Mid-Reach Zone 2. This marks the conclusion of exploration activity at this zone; and represents one of Shefa's important milestones.
In all, the team has now collected a total of 30 bulk and mini bulk samples from Zone 2 and 6,094 tonnes of gravel. These recently collected samples weighing 2,255t have been transported to the company's operational hub at Akko for treatment and analysis. Although the results from these new bulk samples won't be known for a while, the results from bulk samples from Zone 2 already analysed have been found to be highly prospective for Natural Moisannite™, which has recently been valued at US$10,000 per carat.
The 2019 exploration campaign follows hard on the heels of the 2018 bulk sampling campaign (completed in June 2018) which provided encouraging results. These latest bulk samples were excavated from the target area of the 2018 campaign where 26 holes (each with a diameter of 70cm) were drilled for a total of 139.5m and yielded 58.37t of gravels; and produced 105.65 carats of the Target Mineral Assemblage (TMA) Suite. This gives a total grade of 1.7 carats per tonne of gemstones which includes the highly prized Carmel Sapphire™ and sapphire.
Once the analysis of bulks samples from Zone 2 is completed, the company intends to apply for a prospecting licence which will serve to bring Zone 2 to the same stage of development as Zone 1;and enlarge Shefa's deposit base. Whilst advancing exploration work, management has also been focusing on progressing all the regulatory procedures necessary to gain a mining licence for Zone 1 – which will allow the company to begin trial mining in 2020 and start producing revenue.
At the time of this announcement, James Campbell, Non-Executive Director, commented that "…The strong level of interest and commercial potential of our gemstones has been further evidenced by the successful launch of the 'Heaven on Earth' jewellery collection, created by world-renowned jewellery designer, Yossi Harari, which include gemstones such as Natural Moissanite™ and Carmel Sapphire™."
It has to be pointed out that management continues to deliver on a number of key milestones. Already in 2019, investors have learnt about the completion of independent Technical Economic Evaluation (TEE), which very neatly places the first mine at Kishon Mid-Reach Zone 1 project at the lower end of the cost curve. In addition, official recognition has been received on a new mineral in nature named Carmeltazite, discovered by Shefa and found in its gemstone the Carmel Sapphire™. That's not to mention the independent valuation of the company's Gem Box suite of precious stones, compiled by gem expert Dr Gavrielov Gila, which importantly includes valuations of US$10,000 and US$7,000 per carat for Natural Moissanite™ and Blue Carmel Sapphire™ respectively.
However, the proof of the pudding is in the eating. So it is good news that already 6 pieces of the 'Heaven on Earth' jewellery collection have already been sold for a total of US$125,000, providing conclusive evidence that buyers are more than happy with the sort of prices for these stones that have been determined by gem experts.
Funding wise, the company is well-placed having recently raised £1 million, which seems sufficient to fuel growth by allowing the team to continue progress with planning and regulatory procedures to advance the Kishon Mid-Reach Zone 1 area to begin mining and revenue generation in 2020.
Shefa is a bit of a guinea pig in the process of being granted a mining licence as Israel does not really have much of a mining industry. Sensibly, the company's team of consultants that are dealing with the mining licence application process are ensuring that all the 4.5km long deposit in Kishon Mid-Ranch Zone is inside the envelope for planning and regulation process. This should mean that the future extension of the mining licence from Zone 1 to Zones 2 and 3, can happen in a timely fashion once the necessary exploration work has been completed.
We initiated coverage in the company in March 2019 with a Conviction Buy stance when the share price was 52.5p (or 5.25p post the spilt) with a target price of 376p (or 37.6p post the split). With the shares currently trading around the 6.50p mark, our positive view remains unchanged.
DISCLOSURE & RISK WARNING
Shefa Gems (SEFA) is a research client of Align Research. Align Research holds an interest in the shares of SEFA. Full details of our Company & Personal Account Dealing Policy can be found on our website http://www.alignresearch.co.uk/legal/
This is a marketing communication and cannot be considered independent research. Nothing in this report should be construed as advice, an offer, or the solicitation of an offer to buy or sell securities by us. As we have no knowledge of your individual situation and circumstances the investment(s) covered may not be suitable for you. You should not make any investment decision without consulting a fully qualified financial advisor.
Your capital is at risk by investing in securities and the income from them may fluctuate. Past performance is not necessarily a guide to future performance and forecasts are not a reliable indicator of future results. The marketability of some of the companies we cover is limited and you may have difficulty buying or selling in volume. Additionally, given the smaller capitalisation bias of our coverage, the companies we cover should be considered as high risk.
This financial promotion has been approved by Align Research Limited.