Yourgene Health – COVID assay not compromised by new viral strain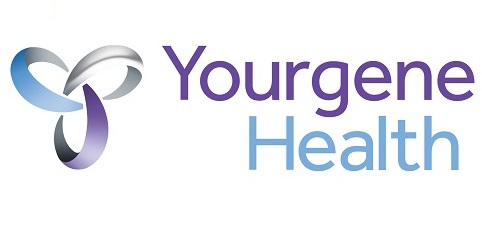 By Richard Gill, CFA
Molecular diagnostics group Yourgene Health (YGEN) has announced that, following testing on the new virus strain (VUI-202012/01 SARS-CoV-2 variant,) it has been confirmed that the performance of its Clarigene® SARS-CoV-2 assay is not impacted by any currently known mutations.
Unlike many other assays on the market, the Clarigene® SARS-CoV-2 assay does not rely on amplification of the S gene, where one of the key VUI-202012/01 variants (N501Y) is located, in the new virulent strain.  Yourgene has also implemented an ongoing internal surveillance programme to ensure continued monitoring for the development of new viral strains. This includes database monitoring for SARS-CoV-2 variants with mutations in the N and the E gene, which fall around the assay primers and probes, as well as impact assessment on these mutations on assay performance.
Following this confirmation, Yourgene has partnered with CityDoc Medical, a 15-year old healthcare business and one of the UK's largest private vaccination and medical testing companies with over 150+ clinics across the UK, to oversee the customer management and offer responsive clinical support for Yourgene's Clarigene® test, for the UK Government's Test To Release for international travellers scheme. 
Under the deal with CityDoc, the private clinic operator will manage the e-commerce function and logistics by allowing customers to order a sample collection kit and returning the test sample to the Yourgene laboratory. In addition, another key customer, ReCoVa-19 Limited works alongside Yourgene and CityDoc to provide access to their customer-facing COVID testing and wellness monitoring app, which enables sample tracking and customers to access their test results.
ASSESSMENT
More positive news for Yourgene, which has been seeing rapid momentum in the COVID-19 side of its business in recent months. Subsidiary Yourgene Genomic Services was recently added to the UK Government's approved COVID-19 private testing providers list for the Test to Release scheme, which was introduced on 15th December 2020, and also for general coronavirus testing. The Test to Release programme is designed to reduce quarantine periods for travellers arriving in the UK. Passengers have the opportunity to pay for a COVID-19 test through the list of approved private providers, to find out if they are able to reduce the self-isolation period after international travel. At the time of the announcement on Christmas Eve, Yourgene expected go live with the Test to Release scheme in early January, with the general coronavirus testing offering already live.
All this adds to news that the company's COVID testing service was operating at full capacity of 10,000 tests per month from October last year. Capacity is being further expanded to 20,000 tests per month, due to come on stream in the current quarter, and this will increase COVID-19 testing revenue potential to c.£1 million per month with potential for further expansion in line with anticipated demand. These kind of figures are highly significant given that the business as a whole made revenues of £16.6 million in the whole of its last financial year.
We initiated coverage of Yourgene last August, with our DCF valuation of the company suggesting a target price of 26.63p per share. With the shares currently trading at just under 14.25p, we therefore see material upside potential. More significantly, our target price did not account for any revenues from the COVID products & services, thus suggesting significant further upside to our target price in the medium to long-term. To illustrate the potential COVID testing upside, we made some assumptions on revenues and margins, along with a 10,000 a month testing capacity. This analysis added an additional 13.04p to our target price, but as we have seen this could well be a conservative figure given that capacity is currently being doubled to 20,000 a month. With COVID testing likely to see continuing strong demand this year and perhaps beyond, we retain our stance of Conviction Buy.
DISCLOSURE & RISK WARNING
Align Research owns shares in Yourgene Health. Full details of our Company & Personal Account Dealing Policy can be found on our website http://www.alignresearch.co.uk/legal/
This is a marketing communication and cannot be considered independent research nor is it subject to any prohibition on dealing ahead of its dissemination. Nothing in this report should be construed as advice, an offer, or the solicitation of an offer to buy or sell securities by us. As we have no knowledge of your individual situation and circumstances the investment(s) covered may not be suitable for you. You should not make any investment decision without consulting a fully qualified financial advisor.
Your capital is at risk by investing in securities and the income from them may fluctuate. Past performance is not necessarily a guide to future performance and forecasts are not a reliable indicator of future results. The marketability of some of the companies we cover is limited and you may have difficulty buying or selling in volume. Additionally, given the smaller capitalisation bias of our coverage, the companies we cover should be considered as high risk
This financial promotion has been approved by Align Research Limited