Argo Blockchain – Full steam ahead for new Texas mining facility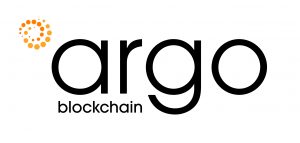 By Richard Gill, CFA
Bitcoin miner Argo Blockchain (ARB) has signed a contract with Navier Inc., a specialist in the design and construction of cryptocurrency mining facilities, to co-develop Argo's new mining facility in West Texas.   
Under the deal Navier will provide a range of consulting services related to the design and construction of the new facility, including the co-design of a best-in-class electrical infrastructure capable of supporting 200MW of mining. Navier will also work with Argo to install next-generation immersion technology designed to boost mining productivity, control heat, and increase the lifespan of installed mining rigs. Argo will pay a monthly retainer to Navier and also has agreed to issue Navier a warrant to purchase up to 223,821 Argo shares at a price of £1.35 each. 
The news follows Argo's recent March operational update which confirmed that the company mined 165  Bitcoin Equivalent (BTC) in the month, up from 129 BTC in February. This took the total  mined in Q1 to 387 BTC. Mining revenue in March amounted to £6.57 million, up from £4.34 million in February due to a rising Bitcoin price. This was generated at a mining margin of c.84% for the month of March and took total Q1 mining revenues to £13.4 million. At the end of March, the company held 764 BTC.
Assessment
As we mentioned in our recent update note, Argo intends to build a new 200MW mining facility in Texas over the next 12 months, which when complete will provide electricity at some of the lowest rates in the world, with the majority from renewable sources. Significantly, the facility provides the opportunity for Argo to increase mining capacity from current levels of c.30MW by almost sevenfold. As such, it is good to see that the pieces are being put in place to get the facility built, with Navier looking like a good partner to have on board.
The Bitcoin price meanwhile, while remaining volatile, continues to trade at historically high levels. While down from recent all-time highs of c.$64,000, at a current level of $56,000 the price now seems to have established a floor well above $50,000. That should ensure that Argo, which continues to increase its mining capacity, remains highly profitable at current prices. We note that mining margins in the 80 percent range are quite remarkable, especially considering the Bitcoin rewards halving last year and that Argo had a monthly margin of only 27% as recently as last June.
Argo shares currently trade at 184p following a 33% rally on the day of the Navier announcement. However, they remain well off highs of c.300p seen in February as investors have taken profits, the Bitcoin price has slipped back and investors have become concerned over the U.S reportedly developing a regulatory framework for the cryptocurrency markets.
Our valuation matrix for Argo suggests that at the current price of 184p the markets are expecting further steady long-term growth in the Bitcoin price. To justify the current valuation at a multiple of 12 times our forecast 2022 earnings would require c.3.5% monthly growth in the BTC price. At 15 times, monthly Bitcoin growth of c.2.5% would need to be seen. Given recent trends these are not completely unreasonable expectations but we must point out that there is always the potential for the Bitcoin price to fall below current levels. That said, our model assumes zero contribution from the new Texas facility once up and running, and we believe that contribution could be many multiples of our current 2022 forecast earnings given its scale. Our stance remains at Speculative Buy.
RISK WARNING & DISCLAIMER
Argo Blockchain is a research client of Align Research. Full details of our Company & Personal Account Dealing Policy can be found on our website http://www.alignresearch.co.uk/legal/
This is a marketing communication and cannot be considered independent research. Nothing in this report should be construed as advice, an offer, or the solicitation of an offer to buy or sell securities by us. As we have no knowledge of your individual situation and circumstances the investment(s) covered may not be suitable for you. You should not make any investment decision without consulting a fully qualified financial advisor.
Your capital is at risk by investing in securities and the income from them may fluctuate. Past performance is not necessarily a guide to future performance and forecasts are not a reliable indicator of future results. The marketability of some of the companies we cover is limited and you may have difficulty buying or selling in volume. Additionally, given the smaller capitalisation bias of our coverage, the companies we cover should be considered as high risk.
This financial promotion has been approved by Align Research Limited.