EQTEC – Pipeline soars to €657 million following increase in partnership deals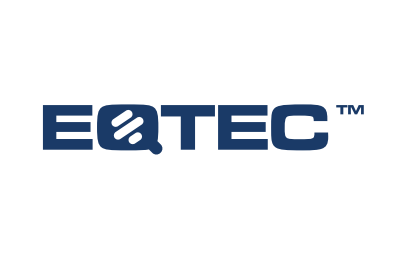 By Richard Gill, CFA
EQTEC (EQT), the waste gasification to energy technology provider, has announced an extensive and positive update covering recent trading. The highlights are:
Pipeline growth
EQTEC has experienced considerable growth in its non-contracted project pipeline, especially in Europe, with notable new interest from Asia, the Middle East and Australia. Since the announcement of the interim results in September 2020, the number of opportunities has grown from 41 to 75, up 83% over six months. Additionally, between July 2020 and February 2021, the company added non-contracted tender opportunities worth a total potential of €316 million for a total potential pipeline value of €657 million. Of 14 pipeline opportunities prioritised for immediate pursuit, 12 have been introduced through five partners. Over the same period full commercial offers worth a total of €246 million were sent.
By project type, in Biomass-to Energy EQTEC has two plants currently under construction – the Agrigas 1 agricultural waste project in Larissa, Greece and the North Fork Community Power forestry waste project in California. Pipeline growth is said to have been especially strong in Greece and Croatia for biomass-to-energy projects, with additional opportunities emerging in Italy, Spain, France and the US.
In Greece, partner ewerGy GmbH is driving pursuit of the Nobilis project, for which project delivery team and permissions are now in place and planning application has been made for a grid connection. Over a dozen new opportunities in Greece are identified for 2021 – 23 with a handful of those targeted for 2021. In Croatia, EQTEC is finalising legal execution of a joint venture with local partner Sense ESCO d.o.o. that will pursue a portfolio of projects there including two in 2021 and a further two in 2022.
In RDF-to-Energy, in January this year the planning application was approved for the proposed up to 25 MWe Billingham waste gasification and power plant in the UK. The land purchase agreement has been completed, with pre-enablement works underway. The deal is currently under review by Idex Group, a European owner-operator of waste-to-energy infrastructure. Subject to completion of a final review and requisite documentation, Idex is expected to provide the financing required for the construction phases and then own and commercially operate the plant. EQTEC expects to act as the co-developer on the project, providing the design and core advance gasification technology and retain the maintenance portion of the O&M contract.
Two other UK RDF projects are expected to progress in 2021 with similar milestones to the Billingham project: one in Deeside, Flintshire with co-developer Logik Developments Limited and one in Southport, Merseyside with co-developer Rotunda Group Limited. EQTEC also recently announced that it has agreed to collaborate to explore a sustainable waste-to-energy solution for Toyota's engine manufacturing plant in Deeside. Subject to financial close, construction is expected to commence at Deeside and Southport in 2022.
In Biomass-to-Bioenergy, EQTEC has reported progress toward application of its Advanced Gasification technology capabilities to the production of biofuels including bio-SNG, starting with opportunities in Ireland. Within the company's collaboration agreement with Carbon Sole Group Limited, two biomass-to-bioenergy plants are being developed, with one additional site under review. These projects will focus on production of advanced biofuels as well as electricity and heating. Discussions with strategic technology partners are progressing for joint development of biomass-to-biofuels solutions based on EQTEC technologies. A planning application has been submitted for the first project, in Shannon. 
Also, EQTEC is pursuing recovery of two plants built with its technology where operations were previously suspended by their owner-operators for lack of technical integration capabilities. This will see EQTEC lead consortia to acquire, repower, own and operate its technology in target markets such as Italy and Croatia. The two plants are expected to be acquired in 2021, with the first acquisition nearing contract completion.
Partnerships
New partnerships continue to be established, and on that front EQTEC has entered into a Framework Partnership Agreement (FPA) with London listed natural resources investing company MetalNRG to develop biomass-to-energy, RDF-to-energy and sustainable, clean energy projects in the UK and Europe. MetalNRG's Special Purpose Vehicle, MetalNRG Eco Limited, will participate in the equity of shovel-ready projects in EQTEC's pipeline. EQTEC will advise the SPV technically, financially and operationally, becoming MetalNRG's preferred technology partner. When MetalNRG finalises its prospectus, EQTEC will acquire £500,000 in value of MetalNRG shares through the exchange of the same value of EQTEC shares.
Financial outlook
For the 2021 financial year (to December), EQTEC is targeting considerable, contracted sales growth from 6 – 8 projects across Europe, including new technology collaborations. Notably, this includes the RDF-to-energy facility at Billingham, the company's largest project which is valued at over €30 million in engineering and technology sales to EQTEC over the construction phase of the project. Revenues for 2021 from existing, inflight projects, from new projects and from gradual growth in maintenance and consulting contracts, are forecast to drive positive annual EBITDA for the first time.
Results for 2020 meanwhile will be announced in April. During the year and into 2021, Covid-19, Brexit and forest fires in California have all impacted the pace of business and while no deals have been dropped, some were delayed. It is expected that these impacts will subside through 2021, with significant growth expected n the number, size and types of deals closed. Further growth is forecast for 2022 and 2023 based on the breadth and variety of deals in the pipeline.
Aries Clean Energy complaint
Finally, following its patent infringement claim against EQTEC in July last year, US company Aries Clean Energy of Franklin, Tennessee, has dropped its case. In December 2020, EQTEC filed a Motion to Dismiss Aries'  lawsuit and in its response Aries admitted that the technology identified in the complaint was not actually accused of infringing and it had no further evidence to support speculative claims regarding any other EQTEC technology. Aries will dismiss the case 'with prejudice', being unable to assert the patents in any future complaint against the relevant EQTEC gasifier technology.
ASSESSMENT
This is yet another excellent statement from EQTEC which goes to show that a range of leading partners around the world are keen to use its technology solutions in a range of waste to energy projects. But the highlight for us is the sheer scale of the project pipeline the company now has. To put the total potential pipeline value of €657 million in context, EQTEC only reported total annual revenues of €1.7 million in 2019. With a current market cap of £137 million, EQTEC has a project pipeline higher than that of AIM peer ITM Power (attributable pipeline of £284 million as at January 2021) which has a current market cap of £2.38 billion.
We last updated on EQTEC on 6th January 2021, saying "take profits" on the shares after they rose to 2.635p, ahead of our then target price of 1.39p. With the shares now back down at 1.9p and following the significant recent progress, we will shortly be revisiting our forecasts and providing a full update note in due course.
RISK WARNING & DISCLAIMER
EQTEC is a research client of Align Research. Align Research own shares in EQTEC and is bound to Align Research's company dealing policy ensuring open and adequate disclosure. Full details can be found on our website here ("Legals").
This is a marketing communication and cannot be considered independent research. Nothing in this report should be construed as advice, an offer, or the solicitation of an offer to buy or sell securities by us. As we have no knowledge of your individual situation and circumstances the investment(s) covered may not be suitable for you. You should not make any investment decision without consulting a fully qualified financial advisor.
Your capital is at risk by investing in securities and the income from them may fluctuate. Past performance is not necessarily a guide to future performance and forecasts are not a reliable indicator of future results. The marketability of some of the companies we cover is limited and you may have difficulty buying or selling in volume. Additionally, given the smaller capitalisation bias of our coverage, the companies we cover should be considered as high risk.
This financial promotion has been approved by Align Research Limited.