Powerhouse Energy – Further progress with Toyota Tsusho demonstrates commercial potential – BUY
By Richard Gill, CFA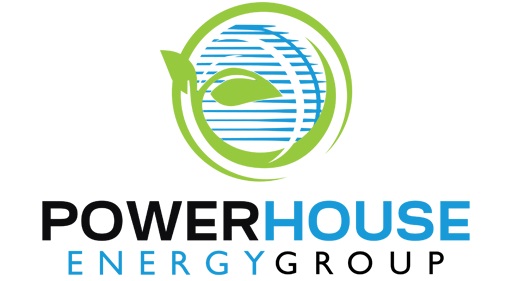 PowerHouse Energy has added to its recent string of good news by revealing that it has received a formal invitation from Toyota Tsusho Corporation of Japan (the trading arm of Toyota Corporation) to engage in advanced commercial discussions for its DMG® technology. This follows news in July 2018 that PowerHouse, in collaboration with partner Waste2tricity (W2T), was in discussions with a number of potential industrial customers regarding the use of its technology, including Toyota.
The invitation comes following an extensive review of the DMG® technology by Toyota Tsusho's Chemical Business Development Division and after the recent news that PHE had received a "Statement of Feasibility" for its technology from DNV-GL, a leading provider of technical assurance world-wide. Following a review of the PHE Basic Engineering Package and the DNV-GL technical qualification process, Toyota Tsusho has positively reviewed the DMG® technology and considers that DMG® and its application within Japan and Asia offers "significant potential.
The two companies are now working on a potential partnership in Japan and possibly worldwide. Powerhouse will provide further technical and commercial application engineering for the Toyota Tsusho/W2T project teams to secure regional early adopters to enhance the project pipeline in a variety of geographies.
Assessment
This is a highly positive announcement for PowerHouse, with the shares rising by around 20% to 0.62p on the news.
While no commercial agreement has yet been reached, Toyota is an excellent partner for Powerhouse to be involved with. The global giant is investing large amounts in the hydrogen economy, being part of the Hydrogen Council whose original 13 members plan to invest a combined $10.7 billion in hydrogen related infrastructure within five years. Toyota sees significant growth in the hydrogen market, having in 2014 ended a venture with Tesla for electric vehicles in order to focus on its own Mirai hydrogen fuel cell vehicle. It has recently invested in new facilities to meet expected growth in demand for FCEVs from c.3,000 units in 2017 to 30,000 units globally from the 2020s.
Japan is also a highly attractive market to enter into. As previously mentioned, indicative gate fees (which Powerhouse will receive for taking in waste) for unrecyclable plastics alone are over £200 a tonne (compared to around £90 in the UK), with private wire prices c.£100 per MW/h. Given a 20% royalty fee on a PHE system using 25 tonnes of plastic a day it is estimated that PowerHouse could generate a minimum of £0.68 million of revenues per DMG® Unit as the technology provider.
Japan's hydrogen infrastructure is also significantly more developed than the UK, with the government having plans to expand this rapidly over the coming years. There are currently around 100 hydrogen refuelling stations in the country, with another 80 planned to be built by 2021. This is under a government backed venture, Japan H2 Mobility, involving companies including Toyota Motor, Toyota Tsusho, Nissan, Honda and JXTG Nippon Oil & Energy. In the longer term, the country's Agency for Natural Resources and Energy has a goal of having 900 hydrogen refuelling stations by 2030.
We recently revisited the PowerHouse investment case in-depth in our re-initiation of coverage note. As per that note we maintain our Conviction Buy stance and 2.45p target price and look forward to further announcements on the technical and commercial fronts.
RISK WARNING & DISCLAIMER
Powerhouse Energy is a research client of Align Research. Align Research own shares in Powerhouse Energy. Full details of our Company & Personal Account Dealing Policy can be found on our website http://www.alignresearch.co.uk/legal/
This is a marketing communication and cannot be considered independent research. Nothing in this report should be construed as advice, an offer, or the solicitation of an offer to buy or sell securities by us. As we have no knowledge of your individual situation and circumstances the investment(s) covered may not be suitable for you. You should not make any investment decision without consulting a fully qualified financial advisor.
Your capital is at risk by investing in securities and the income from them may fluctuate. Past performance is not necessarily a guide to future performance and forecasts are not a reliable indicator of future results. The marketability of some of the companies we cover is limited and you may have difficulty buying or selling in volume. Additionally, given the smaller capitalisation bias of our coverage, the companies we cover should be considered as high risk.
This financial promotion has been approved by Align Research Limited.