Powerhouse Energy – Further milestones met on the road to commercialisation
By Richard Gill, CFA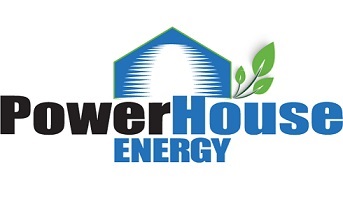 Shares in Powerhouse Energy (PHE) advanced to a three month high yesterday after the company revealed that its flagship full-scale commercial engineering design for the waste-to-power and waste-to-hydrogen technology processes DMG® has received an independent "Statement of Feasibility" from DNV GL, a global leader in technical assurance certification.
Following a robust and rigorous review of the engineering design, test data, process modelling and the equipment engineering design required for the commercial application of the DMG® technology, which took several months to complete, the statement confirms that DNV found no prohibitive obstacles under its Technology Qualification process RP-A203.
Highlights of the Statement of Feasibility include:
"The PowerHouse Energy Group's DMG® Waste-to-Energy technology can convert 25 tonnes per day of feedstock comprising high calorific value waste materials."
 "The produced energy-rich syngas can be combusted to produce power for distributed electrical generation. The DMG® technology allows for integrating a process for the co-production of high purity hydrogen (1 tonne per day) from a proportion of the syngas in addition to generating power."
The benefits of the DMG® process listed include:
Waste elimination with high levels of energy recovery.
Production of electrical power for distribution.
Ability to co-produce high purity hydrogen with electrical power.
The Statement also confirms that the modular design of the DMG® process complies with all current regulations and statutory requirements and also with availability and operational demands.
This was Phase one of the RP-A203 Technology Qualification process and PHE will continue to work with DNV GL to finalise the Technology Qualification with its first commercial site, as is customary. With the planned engineering and risk management in place, the commercial operation of the DMG® technology is expected to exceed 1 tonne of hydrogen production and generate in excess of 2MW of electricity per DMG® unit, with full Certification against the DNV GL Technology Qualification process expected to be received at the company's first site.
Director investment
Following the news it was announced that CEO Keith Allaun has invested £100,000 into the company by exercising 16,666,667 share options at a price of 0.6p, taking his total stake to 1.09%. We take our hats off to Allaun for this significant investment, with the options exercised at a c.28% premium to the current share price. Allaun has also made a written commitment to hold the newly issued shares for a minimum of 18 months.
Further operational progress
A brief operational update released this morning revealed further progress has been made along with project development partner, Waste2Tricity. The two parties are said to have met with two "substantial" but un-named waste suppliers to advance negotiations which have the potential to lead to "multiple" DMG® System deployments.
PHE has also engaged with, and have provided significant technical detail to, a major UK-based, multi-national EPC (engineering, procurement, and construction) company to support Waste2Tricity's negotiations on behalf of both itself, and PHE, to obtain a system "wrap" and guarantee on the first deployment of the DMG® System which will allow for a faster roll-out of the technology on a world-wide basis. Negotiations are ongoing. 
Assessment
It has been a good two days for Powerhouse in newsflow terms, with the Statement of Feasibility being a major milestone. The endorsement from an independent and well respected third-party significantly de-risks the investment case by validating the company's technology design and engineering approach. This should go to reassure PHE's development partners and crucially prospective customers of the technology. It is therefore a major hurdle to have overcome on the road to successful commercialisation.
As the company commented in its recent interim results, it is in advanced negotiations with selected parties regarding the deployment of its initial system. The fabrication, build, and commissioning of the first DMG® system is expected to be completed, depending on specific customer requirements, and adequate funding being in place, by the end of Q3 2019 with full commercial operation commencing soon thereafter. Powerhouse is also in ongoing discussions with a broader range of potential partners and customers for using the technology.
Powerhouse remains in a political and social sweet spot with its waste-to-hydrogen technology, with governments and corporations around the world continuing to push the waste reduction and hydrogen fuel agenda given the energy, environmental and business challenges faced by them. According to a 2012 report from the World Bank, global solid waste generation will rise from more than 3.5 million tonnes per day in 2010 to more than 6 million tonnes per day by 2025. What's more, a recent report from ResearchandMarkets notes that the global hydrogen fuel cell vehicle market was worth $479 million in 2017 and it is estimated to grow to $6.983 billion by 2023 – that's an impressive CAGR of 56.3%.
We are currently updating our forecasts for Powerhouse and expect to re-initiate coverage shortly. But for now, with the current market cap of £8.1 million representing a fraction of the c.£59 million spent getting the company to this stage, our stance remains Conviction Buy and a full update note to come.
RISK WARNING & DISCLAIMER
Powerhouse Energy is a research client of Align Research. Align Research own shares in Powerhouse Energy. Full details of our Company & Personal Account Dealing Policy can be found on our website http://www.alignresearch.co.uk/legal/
This is a marketing communication and cannot be considered independent research. Nothing in this report should be construed as advice, an offer, or the solicitation of an offer to buy or sell securities by us. As we have no knowledge of your individual situation and circumstances the investment(s) covered may not be suitable for you. You should not make any investment decision without consulting a fully qualified financial advisor.
Your capital is at risk by investing in securities and the income from them may fluctuate. Past performance is not necessarily a guide to future performance and forecasts are not a reliable indicator of future results. The marketability of some of the companies we cover is limited and you may have difficulty buying or selling in volume. Additionally, given the smaller capitalisation bias of our coverage, the companies we cover should be considered as high risk.
This financial promotion has been approved by Align Research Limited.