Ascent Resources – Legal matters moving ahead in Slovenia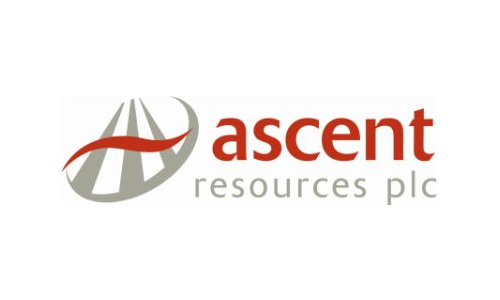 By Dr. Michael Green
It looks as though the wheels are now firmly in motion at Ascent for the arbitration against the Republic of Slovenia where there has been a preliminary damages assessment in excess of €500 million. This week there has been a big sign that this matter is decisively moving ahead, with the announcement of the members of the ICSID Tribunal to resolve this case.
To set the scene, it is worth taking a look at the International Centre for Settlement of Investment Disputes (ICSID) which is the world's leading institution devoted to settling international investment disputes. In essence, ICSID provides the facilities for conciliation and arbitration of international investment disputes. ICSID is one of the five organisations that make up the World Bank Group. Most countries (States) around the world have agreed on ICSID as a forum for investor-State dispute settlement in most international investment treaties and in numerous investment laws and contracts.
Ascent Resources Plc and Ascent Slovenia Ltd v. Republic of Slovenia (ICSID Case No. ARB/22/21)  was registered on 1st September 2022. On Tuesday 7th March 2023, the Tribunal was constituted in accordance with Article 37(2)(a) of the ICSID Convention. Its members are: Dr Raëd Fathallah (Canadian/French/Lebanese), President, appointed by agreement of the parties; Klaus Reichert (German/Irish), appointed by the Claimants; and Brigitte Stern (French), appointed by the Respondent.
The President looks like he could be quite balanced as he has represented both States and companies in such arbitration. Representing Ascent is Klaus Reichert who is likely to be quite dominant as he has been involved in over 250 such cases and was Chair at the Rockhopper Exploration case which saw them awarded €190 million plus 4% annually backdated to 2016. Brigitte Stern seems to purely represent States. On the ICSID website the status of proceedings is down as Pending. The first procedural hearing has to happen within 2 months of 7th March 2023 and the case will be progressing thereafter, which could take Ascent into a very interesting future.
In a nutshell, Ascent was severely hampered in the development of its Petišovci gas project in Slovenia by changes in the country's regulations. The company is seeking compensation, redress and significant monetary damages concerning the effective appropriation of its investment, so we are talking about the loss of the full value of the investment. In September 2022, Ascent announced the formal submission for arbitration against the Republic of Slovenia, which includes an updated preliminary damages assessment in excess of €500 million (August 2022).
Importantly. ahead of that in May 2022, Ascent appointed Enyo Law LLP and is fully funded to pursue the company's Energy Charter Treaty (ECT) and UK-Slovenia Bilateral Investment Treaty (BIT) arbitration claim against the country. The company entered into a binding damages-based agreement which is a "no win no fee" funding deal with Enyo Law LLP to pursue these claims. This means that the case will not be a drain on the company's cash.
Our base case is that the company would at worst receive €50 million, which equates to Ascent's investment in Slovenia to date. Our understanding of such "no win, no fee" deals is that they cannot, by legislation, never exceed 50% of an award and that costs are ratcheted up as the case progresses. Therefore, assuming for an early settlement case it could amount to 25-30% of the award – which would result in the company netting some €36.25 million (£32 million). Based on the current 159.92 million shares in issue suggests 20p per share.
Looking at publicly available information, Slovenia does not have a brilliant record in defending these treaties. We say this as there have been four investment treaty arbitrations against Slovenia in the public domain – Impresa Grassetto (in liquidation) Vs. RoS (2013); Interbrew Central European Holding Vs. RoS (2004), Hrvatska Elektoroprivreda Vs. RoS (2015) and most recently Addiko Bank.
The first two settled (first was undisclosed quantum, second was awarded US$70.7 million through settlement). Slovenia lost the third and appeared to voluntarily pay the award to the successful claimant (US$34 million claimed, awarded settlement amount not disclosed). The most recent one involving Addiko Bank was suspended 8 months after it started.  Looks like 4-0 against them so far.
It is well worth noting that the Slovenian government also tends to pay up as well as they do not want to discourage potential international investment. As far as the collection of any award goes, Slovenia seems to have plenty of assets outside of the country which could be used for enforcement purposes.
Also going on is litigation involving Ascent's JV partner at the Petišovci gas project, concerning the payment of the company's share of the PG-10 and PG-11A hydrocarbon sales revenues for 14 months since 2022. Plus there is the potential of other wells in excess of base line production which totals something like €3 – 3.5 million since 2019. Things could get quite interesting…
There is a lot more going on at Ascent so it not just some legal claim stock.  On the serious value creation in the ESG metals sphere, the company has recently announced a Strategic Collaboration Agreement with Beryl International (Pty) Ltd which came with a £1 million investment at 4p a share and sees Beryl nominated its CIO Mr Fungai Chituno to join the Ascent board as a NED. Beryl is going to end up taking a 14% in the company at a 10% premium to the share price. 
Beryl is a pan-African diversified investment company, chaired by Mr Neverl Kambasha, which focuses on making and managing select strategic proprietary equity investments in a balanced portfolio of medium and large capitalised companies. These span a wide range of sectors, including mining and mineral resources as well as energy.
Ascent has been ploughing the ESG metals strategy furrow for some time now, with a particular focus on Hispanic America and Europe. This Strategic Collaboration Agreement with Beryl should see the two working together to identify and potentially fund both those LATAM ESG Metals opportunities already identified by Ascent and new African opportunities introduced by Beryl. 
It looks as though there could be an enviable deal flow arising given Beryl's inventory of natural resource investments in South Africa. Here there ought to be good opportunities to acquire energy and resource processing businesses that offer the real prospect of early cashflow generation but with modest capital investment and low geological risk. These seem like good, safe bets where relatively small sums could create attractive upside potential.
To this end, Ascent and Beryl will collaborate with a view to identifying and securing resource processing operations in Africa. These are typically expected to be near term cash generative with a route towards profitability within the first year of operations, which would be music to investors' ears.
When this deal was announced in late-February 2023, Ascent's Charman James Parsons was able to point out that "I am pleased to announce this strategic investment by Beryl, the broadening of our strategy to include South Africa and the proposed appointment of Fungai to the board. These changes are all part of our plan in anticipation of our first ESG metals transaction, which I expect to be transformational for the company, introducing a cash generative and low risk processing business alongside our existing very significant Slovenian damages claim."
Align Research initiated coverage on the stock with a Conviction Buy stance and a target price of 18.34p in September 2020 when the shares were trading at 3.25p. That target price was solely based on possible Petišovci scenarios where we looked at the two alternative scenarios of either litigation or development, with both outcomes being thoroughly risked. Since then, the stock has been over the 12p mark. With obvious progress being made in this case anf the balance sheet replenished with the new SA investor at a premium to the current share price, there looks to be the chance of a second bite of the cherry. At the current price we are more than happy to confirm our stance.
RISK WARNING & DISCLAIMER
Ascent Resources is a research client of Align Research. Align Research's director is a significant shareholder in Ascent and cannot be seen to be impartial in relation to the share price outcome. All employees and analysts are bound to the company's dealing policy ensuring open and adequate disclosure. Full details can be found on our website here ("Legals").
This is a marketing communication and cannot be considered independent research. Nothing in this report should be construed as advice, an offer, or the solicitation of an offer to buy or sell securities by us. As we have no knowledge of your individual situation and circumstances the investment(s) covered may not be suitable for you. You should not make any investment decision without consulting a fully qualified financial advisor.
Your capital is at risk by investing in securities and the income from them may fluctuate. Past performance is not necessarily a guide to future performance and forecasts are not a reliable indicator of future results. The marketability of some of the companies we cover is limited and you may have difficulty buying or selling in volume. Additionally, given the smaller capitalisation bias of our coverage, the companies we cover should be considered as high risk. You should also assume, given that the majority of Align's fees are received in stock, that for general corporate cash management purposes including taxation, that divestments of investments held will take place as and when, in Align's sole discretion, it is deemed appropriate.
This financial promotion has been approved by Align Research Limited