Bluebird Merchant Ventures – Announces JV with Filipino Mining Group to develop Batangas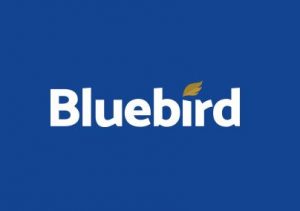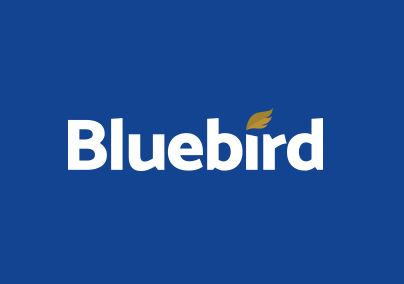 By Dr Michael Green
Cracking news this morning from Bluebird Merchant Ventures, the gold company focused on bringing old mines back into production. Investors have just learnt that the company is entering a JV with a highly experienced Filipino mining group to develop the Batangas Gold Project.
Nowadays, Bluebird is seen to be focus on bringing old gold mines back to life in South Korea, but it has not always been that way. BMV has been led a merry old dance over the years in the Philippines concerning its 100% owned Batangas Gold Project. Management had pretty much written the project off. However, improving sentiment towards the mining industry from the government over there has allowed the company to resurrect the potential of this project. It is not hard to see as Batangas spans two 25-year Mineral Production Sharing Agreements (MPSAs) covering a total of some 2,174-hectare licence area with multiple targets and an established resource of 444,000 ounces of gold. And we are talking about plenty of potential for high grade gold.
The announcement this morning clearly demonstrated how the JV would serve to fast-track Batangas through to a production decision. Apparently, the focus of the exploration work is on completing Exploration and Environmental Work Programmes targeting the high-grade Lobo area of the Batangas. This work will include more drilling to increase the size of the resource, as well as reworking the plan for underground mining potential. Investors should understand that a lot of work has gone on in the past at Batangas. In all, more than US$20 million has been spent on exploration – this is not some greenfield site. All of this means that progress can be quite rapid.
The board also stressed that there is excellent exploration potential across the licence with high-grade targets already identified for resource expansion, with 14km of identified mineralised structures. In addition, the Philippine partner, which has decades of experience in mining, has signed a JV agreement which has clearly set out certain stages based on the JV partner achieving defined key milestone development goals.
Under the terms of the agreement, an initial 25% stake in Batangas has been granted to Alpha-Diggers Inc. who will complete exploration and environmental work programmes targeting the high-grade Lobo area of the Project. All this work will feed into the submission of the Declaration of Mining Project Feasibility (DMPF) application. The DMPF and Environmental Clearance Certificate (ECC) are the last major hurdles for developing a gold mine at Batangas. On approval and granting, Alpha will end up owning a 60% stake in the project.
At the time CEO Colin Patterson pointed out that "This JV provides Bluebird with a free carry on the development of the high grade Batangas Gold Project in the Philippines.  With decades of mining experience in-country, our local partner, has recognised the potential of the Project, particularly Lobo, and will carry out the necessary work with a view to advance the Project to construction. The JV covers the entire Batangas Project area, which has a total JORC compliant resource of 440,000 ounces, including a maiden ore reserve of 128,000 ounces (including silver credits). Exploration expenditure to the tune of c.$20m has been invested and with a more favourable sentiment to mining and a specialist local partner to carry it forward, the potential value is clear to see. …"
The plan is to prioritise the Lobo project area. This has a current 36,000 oz gold Reserve (which could be mined in the first 18 months of operation) and an Indicated Resource of 82,000 oz gold (which is thought could easily be converted into Reserve ounces) primarily in the South West Breccia (SWB) high grade zone. Lobo remains highly prospective plus there is immediate exploration upside for further high-grade gold discoveries. Interestingly, the mineral resources are associated with a linear, steeply dipping, epithermal lode with high grade 'shoots' of mineralisation, similar to Medusa Mining's Philippine projects. The Lobo licence area just seems to keep on giving as on top of the Reserve and Indicated Resources, it hosts multiple epithermal and high-grade targets which look fair game for resource expansion. 
The Lobo licence area has multiple epithermal and high-grade targets already identified for resource expansion with 14km of identified mineralised structures. In particular, testing of the footwall lode at the SWB extension produced results including 2.1m @14.4g/t gold and 3m @12.1g/t. West Drift already has an Indicated and Inferred Resource of 350,000t @ 3 g/t gold and high-grade surface trench intersections yielded 8.35m @ 18.4 g/t gold, 2.6m @ 28.6 g/t gold and 3m @ 22.2 g/t gold. Plus, there are some five key targets identified within 15km strike on 5 parallel epithermal lode structures. So, there is a lot more to play for here.
The key takeaways for us are that the Batangas Project has now truly come back to life. BMV had written the project down to zero despite US$20 million of expenditure. They can now really begin to benefit from JORC resources and reserves already defined. There is no doubt that Lobo is high grade and so makes a great start here. For investors with all-encompassing concerns about cash raising, it has to be pointed out that at Batanagas BMV has a free carried right through to construction.
How about the timing. The exploration period has been renewed for 2 years. The MPSA is 25 years and can be extended for a further 25 years. The goal over the next two years is to increase resources with additional drilling and to rework the plan to focus on the underground potential and thus reduce the surface impact, which is increasingly important these days.
It seems as though the Philippines could be getting renewed attention towards mining with £18 million market cap ASX-listed Celsius Resources becoming dual listed on AIM  a week ago or so. Celsius is currently in the advanced stages of securing its major mining permits as well as further feasibility work for its flagship Maalinao-Caigutan-Biyog (MCB) Project, 320km north of Manila in the Philippines, which is an advanced, high-grade copper-gold deposit.
Concerning the progress being made in South Korea Colin Patterson said that "….we await news from the Government on the granting of the Temporary Mountain Use Permits for both the Kochang Gold and Silver Mine and the Gubong Gold Mine.  We remain in close contact with our advisors and lawyers and although this is taking a little longer than anticipated we are advised that Gubong will be the first to be granted followed by Kochang."
At BMV, the management's interests are well aligned with shareholders. We are talking about the board having plenty of skin in the game. Here, BMV scores extremely highly as between them the board has invested more than US$2 million. On top of that, to conserve cash the management team have voluntarily taken equity instead – such is their belief in the projects. This speaks volumes.
By any yardstick we believe this stock is seriously undervalued. As for a target price, when we last did the sums, using a flat gold price of US$1,775 per ounce we determined a Net Present Value (using a 12% discount rate) of US$302.56 million. To be more conservative to allow for project execution risk, we discounted this NPV by 50% resulting in a figure of US$151.28 million. This would now equate to 18.86p per share based on the number of shares currently in issue (652,115,042). On a fully diluted basis (c.817 million shares) this gives a figure around the 15p mark.
The market should not fear a large capital raise hovering over the company to fund Kochang. In early December 2022, the company was able to announce that the team had begun discussions with a streaming fund for the entire capital needed for the development of Kochang.  Such a move would provide security of funding without further equity dilution. It does look as though the stock's time has finally now come and we are happy to reconfirm our Conviction Buy stance at the current price of 1.90p.
RISK WARNING & DISCLAIMER
Bluebird Merchant Ventures is a research client of Align Research. A related company Catayse Capital Ltd& its Director are one of the largest shareholders in Bluebird Merchant Ventures and has loan capital invested in the company and therefore cannot be seen to be impartial in relation to the share price outcome. Full details of our Company & Personal Account Dealing Policy can be found on our website http://www.alignresearch.co.uk/legal/ 
This is a marketing communication and cannot be considered independent research. Nothing in this report should be construed as advice, an offer, or the solicitation of an offer to buy or sell securities by us. As we have no knowledge of your individual situation and circumstances the investment(s) covered may not be suitable for you. You should not make any investment decision without consulting a fully qualified financial advisor.
Your capital is at risk by investing in securities and the income from them may fluctuate. Past performance is not necessarily a guide to future performance and forecasts are not a reliable indicator of future results. The marketability of some of the companies we cover is limited and you may have difficulty buying or selling in volume. Additionally, given the smaller capitalisation bias of our coverage, the companies we cover should be considered as high risk. You should also assume, given that the majority of Align's fees are received in stock, that for general corporate cash management purposes including taxation that divestments of investments held will take place as and when, in Align's sole discretion, it is deemed appropriate.
This financial promotion has been approved by Align Research Limited