STATEMENT TO KAZERA GLOBAL SHAREHOLDERS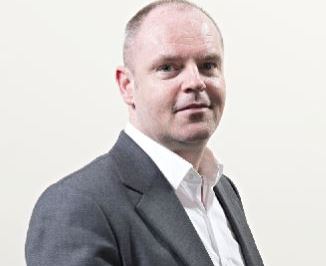 I believe it appropriate to give some context to the news out this morning in regards to the sale of our entire holding in Kazera to African Mineral Sands. As close followers of ours will be aware, we have attempted to pioneer a new avenue in the field of research this last 7 years that has proven, on certain counts, to be a difficult endeavour in the UK small cap arena. Sadly, we have realised that the very vast majority of companies are under capitalised (creating conflict between shareholders and directors) and the calibre of directors, drawn typically from a known slate of parties, leaves a lot to be desired. During this period, and in order to attempt to preserve value for existing shareholders, we evolved a supportive funding package to stave off unnecessary equity dilution. This has worked in some instances and not others and in various companies we have been forced to become activist more often than we would have liked. This has understandably taken its toll on me personally.
Net effect of all these experiences is that, at the age of 50 this year, the utility of "time" as opposed to money has much, much more meaning to me and so when the opportunity to sell a large block arises in each of our major stake holdings then I am inclined to take it (subject to appropriate value of course). Some parties have asked why we would sell our KZG stake for a little more than the forecast cash value post final receipt of the Aftan sale monies and the answer is simple – attempting to sell 280m shares in the market would take many, many months and act as a major overhang. From the buyers view point also, their interest is clearly making money and so they would not be prepared to pay full value for the shares otherwise what is the point in the transaction for them? I have learnt that in a business transaction – BOTH sides need to feel they have a good/fair deal or it will ultimately fall apart. The benefit for KZG shareholders is that there is now a new rebasing of the stock price and a seasoned and well capitalised player in the Mineral Sands space that can add value on multitude counts at the SA operations.
Perhaps equally importantly, this deal also takes out in one fell swoop a potential large overhang from Catalyse/Align/me (just look at Woodbois this last 6 months to see what happens to a stock price when a large holder decides to sell) and it provides for a new & invigorated direction to complement the CEO Dennis Edmonds. During the last 3 years I have been instrumental in supplying capital to Kazera in a minimally dilutive manner, have advanced loans to avoid placings at wrong share prices and have supported the current CEO and been a cheerleader for the stock. It is time to hand over the baton. I thus wish KZG shareholders old and new all the success in the world and believe that the company continues to have a fantastic future.
R Jennings