Anglo African Oil & Gas – Post placing weakness provides compelling Buy opportunity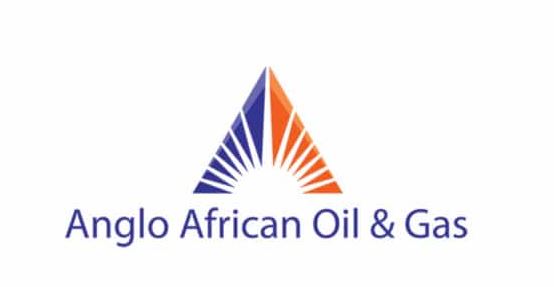 It has been quite a start to the New Year for shareholders in Anglo African Oil & Gas (AAOG). News out on Monday detailing the wireline logging by Schlumberger confirmed a combined 44 metres of oil columns across multiple horizons at the TLP-103C well. Included in those numbers was the discovery of additional reservoirs and it has to be pointed out that these results very much exceeded management's expectations. The message coming out from this announcement loud and clear is that the TLP-103C well could provide AAOG with a major step up in production and cash flow.
Just to recap on the company. AAOG is an AIM-listed independent oil and gas development company which is focused on increasing production from its existing assets in the Republic of the Congo. AAOG has a 56% stake in Tilapia, which is a producing field in the Lower Congo Basin adjacent to 1 billion-barrel fields.
AAOG provides an appealing mix of being a producing asset with both development potential and exploration upside. Low-risk development potential is expected to result from increased production from the existing horizon (R1/R2) and bringing the proven Mengo horizon into production. At the same time, there is also high upside exploration potential from what could be a transformational increase in production from exploration into the deeper Denjo horizon.  Extremely important to us, the team's interests are strongly aligned with those of shareholders as management's remuneration is tied to meeting ambitious production growth targets.
There were plenty of highlights from this Monday's announcement. Firstly, a 26m oil column in the Mengo has been identified in sandstones interbedded with claystones between 1874.8m and 1900.8m. Secondly, an aggregate 13m of oil columns across the new horizons has also been identified between the R3 and the Mengo horizons in three layers of sandstones between 1473m and 1685.5m. Thirdly, additionally 5m oil column has been identified in the R2 reservoir between 1282.7m and 1287.7m in line with the TLP-101V well located in fine sandstones. Importantly, all three discoveries are of Early Cretaceous (Barremian) age. 
If all that wasn't enough, modular formation dynamics tests have shown that the R2 reservoir isn't depleted which serves to confirm an onshore hydrocarbon system underlying the Tilapia licence area. For the record, Schlumberger's wireline logging was completed in the entire 12 ¼" section of the TLP-103C well which has been further confirmed by a petro-physical interpretation.
This well has always been a multi-target well that has been planned to go through all the three horizons – R1/R2, Mengo and Djeno. With the geological model now proven, investors are now focused on completion of drilling at TLP-103C deeper into the Djeno horizon.  There is no doubt that here the company has marked investors' cards as success at the Djeono horizon has the potential to be completely transformational for AAOG given that this reservoir is responsible for the impressive production rates seen in the neighbouring fields.
The team had in fact been expecting a smaller oil column in R1/R2 and an oil column half the size in the Mengo. The results relayed Monday are thus dramatically bigger. With the now expected 100 – 200 bopd from R1/R2 and 400 – 500 bopd from the Mengo it seems that 500 bopd+ production is a near term cert. This is extremely important as it would place AAOG in a cash flow positive situation and underpin the whole company. The placing announcement of Wednesday in which £5.5m net was raised underpins the drilling campaign through into the Djeno horizon and, most importantly from our perspective as shareholders, addressed the controversial Sandabel convertible loan facility that was proving a drag on the stock price.
Even ahead of the deeper drilling and the bigger prize that lies below in the Djeno horizon we believe AAOG is now shaping up to be a rare occurrence in the AIM O&G arena –a profitable company. The company is a very different animal from the normal small oil and gas plays who live or die on their success with the drill bit – AAOG has existing production. Unlike other small oilers where a decent discovery would require millions of dollar of capital expenditure and a long wait before any oil can be sold, AAOG benefits from having existing topside infrastructure which means that the team can very quickly turn confirmed resources into production.
At the time of Monday's announcement, David Sefton, Executive Chairman of AAOG was quick to point out that "…With operations on-going and the resumption in production at well TLP-101, which is estimated to have the ability with water injection to produce up to 400 bopd, these are exciting times for the Company and the Board believes AAOG is on track to become the highly cash generative oil and gas company we set out to build. Finally, based on the success of this well thus far, we will, in the near future, commission work to update the Company's estimates of reserves."
It looks to us as though there will be no let-up in the good news flow we have seen over recent months. Moving ahead, we expect news from the return to drilling at Djeno itself, probably being circa 2 weeks away together with flow testing & completion and licence renewal shortly thereafter. It is thought that the updated reserve estimate in Q1 2019 will make for good reading and allow a renewed valuation to be placed on the company's oil and gas interests.
The wind back in the stock price post the placing announcement we believe presents a renewed and compelling buying opportunity. Our belief is that should the company move towards 3000 bopd before the end of 2019 that this alone would underpin a 20p+ stock price. Throw in the likely reserves upgrade and the potential to build towards 5000 bopd of production as per the original listing intentions together with the securing of the company's balance sheet we thus are confident that at the present price of 9.7p this offers a fantastic risk/reward profile. If the Djeno is not what is hoped for, the current production profile on offer from the Mengo horizon (subject to flow testing) already underpins a stock price in excess of the current level in our opinion.
Key positives for us following lessons learnt in dealing with small cap O&G plays this last 3 years are management alignment with shareholders on the remuneration front and, as relayed above, the halting of the convertible loan drawdown  which had been a drag on the stock price.
We accordingly attach a Buy recommendation to AAOG at the current stock price of 9.7p and will release a full update note in the near future.
RISK WARNING & DISCLAIMER
Anglo African Oil & Gas is a research client of Align Research. Align Research & a Director of Align Research own shares in Anglo African Oil & Gas and are bound to Align Research's company dealing policy ensuring open and adequate disclosure. Full details can be found on our website here ("Legals").
This is a marketing communication and cannot be considered independent research. Nothing in this report should be construed as advice, an offer, or the solicitation of an offer to buy or sell securities by us. As we have no knowledge of your individual situation and circumstances the investment(s) covered may not be suitable for you. You should not make any investment decision without consulting a fully qualified financial advisor.
Your capital is at risk by investing in securities and the income from them may fluctuate. Past performance is not necessarily a guide to future performance and forecasts are not a reliable indicator of future results. The marketability of some of the companies we cover is limited and you may have difficulty buying or selling in volume. Additionally, given the smaller capitalisation bias of our coverage, the companies we cover should be considered as high risk.
This financial promotion has been approved by Align Research Limited.