STATEMENT TO ANGLO AFRICAN OIL & GAS SHAREHOLDERS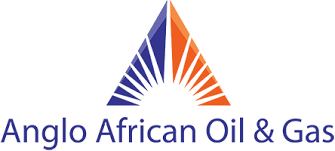 Dear Shareholder
I am pleased to relay that our silence this last few days going into tomorrows GM has not been through inertia. As you can see from today's release by Zenith per HERE, we have been negotiating on behalf of all AAOG shareholders a gesture from Zenith Energy that will result in the potential of an incremental minimum £1m and possibly up to £2.5m of value addition over and above the agreed terms to AAOG. Pertinently, through the equity issuance basis of the Put & Call agreement, these figures have the potential to grow should the Zenith Energy stock price increase thereof. Based on the current share count this is worth between approximately 0.25p and 0.625p of extra value to AAOG shareholders.
This new addition to the agreed SPA was entirely voluntary on the part of Zenith and I thank Andrea Cattaneo for his approach in this matter. We believe that the Tilapia licence is very valuable and the woes that AAOG shareholders have suffered in recent months are completely down to current and historic management actions at AAOG. It became apparent to us in recent days that the voting intentions, with the company's own near 20% block being committed to vote in favour of the deal, was a difficult hurdle to get over and so our efforts have been focused around salvaging value for our fellow AAOG shareholders.
Given the current terms of the offer that result in a free carry on the residual 20% interest on the work program (estimated at $5.5m), the £1m of cash and shares funding from Zenith together with the potential recovery of the 20% of the monies owed by SNPC, the revised terms now have the potential to make AAOG a very attractive cash shell.
Our fortunes as AAOG shareholders are, post the GM tomorrow, expected to be tied explicably to Zenith's in recovering value and in this regard we intend to support Andrea Cattaneo in achieving this end for both ZEN and AAOG shareholders benefits. Andrea has clearly proven to be a skilled dealmaker in this acquisition for Zenith shareholders and we are optimistic that despite lacklustre operational progress in the challenging Azerbaijan asset he will be able to hopefully succeed where AAOG has failed with Tilapia. Should he achieve the collective end results as detailed in the SPA terms we see value approaching 2p per share for AAOG shareholders and believe that this is the best position we can be in given the circumstances.
Richard Jennings