Argo Blockchain – Further upside potential despite shares reaching all-time high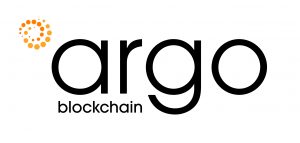 By Richard Gill, CFA
Investors in Argo Blockchain (ARB) have been celebrating after shares in the cryptocurrency miner soared in December, closing out the year at an all-time high of 34p. That made them one of the best performing shares on the London markets in 2020, up by a stonking 459% over the course of the year.
Driving the performance has been the surge in the Bitcoin (BTC) price. This was especially pronounced in the final quarter of 2020 as investors and payment service providers turned their interest to cryptocurrencies. As we have explained in our previous notes on the company, every $1 increase in the BTC price is all additional profit for Argo as no extra costs are incurred.
Bitcoin closed out 2020 at a price of c.$29,000, up from just under $11,000 at the end of September. But in the first few days of 2021 it has gone on to hit fresh highs of, as we write, $34,000. We therefore expect another sharp rise in the Argo share price when markets open on Monday.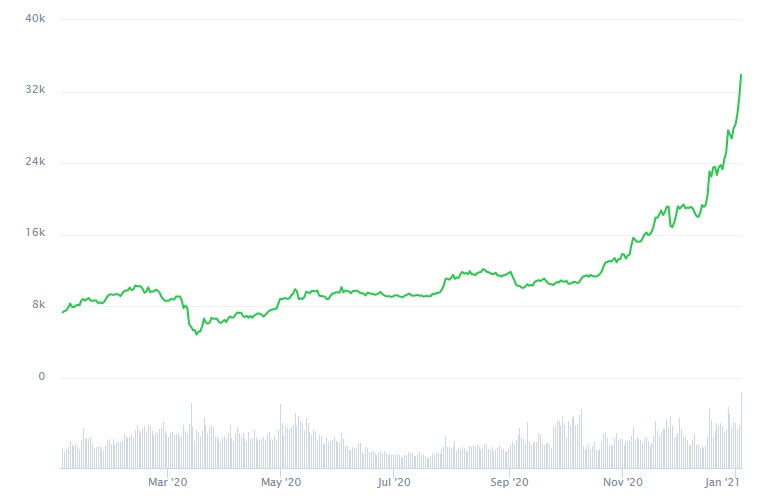 We last updated our financial model for Argo at the end of November, taking the extremely prudent decision to model for a $16,500 BTC price, beginning in November 2020 and growing at 5% a month to reach just over $31,000 by the end of 2021. With our price forecast having been broken with a year left to go, and the Argo share price having surpassed our target price of 21.14p, it is worth inputting some updated numbers into our model to see its effect on the target price. As a reminder, our target price is based upon an 8 times earnings multiple plus cash and crypto assets.
Keeping all other variables the same and assuming a $30,000 BTC price from January 2021, growing at 5% a month, gives a revised target price for Argo of 64.92p, demonstrating the large operational gearing. The numbers are also boosted in 2021 given that Argo is shortly expected to take delivery of 4,500 state-of-the-art Bitmain Antminer S19 and S19 Pro miners in February.
For illustrative purposes, more aggressively assuming that the current BTC price of $34,000 grows by 5% a month would result in a target price for Argo of 79.75p per share, more than double current levels. Of course, the BTC price is highly volatile and can go down as quickly as it can go up – 2018 for example saw the price fall from highs of c.19,000 to a low of $3,100, so the market continues to factor in a margin of safety to Argo's share price.
More conservatively assuming a flat BTC price of $30,000 for 2021 would take the target price to just over 38p. The BTC price in our model that assumes fair value at Argo's current level of 34p is just under $21,700 – a figure which is 36% lower than the current BTC price, thus suggesting further significant upside in Argo shares should Bitcoin prices hold up in the medium to long term.
With the recent expansion in infrastructure, combined with the surge in the Bitcoin price, Argo looks well placed to have its best year yet in 2021, especially following the installation of the new S19 and S19 Pro mining machines. In addition, our financial model does not consider the potential acquisition of the company's data centres in Quebec from GPU.One, which would provide an additional boost to margins. Of course, upside potential exists should Bitcoin carry on its current upward trend.
RISK WARNING & DISCLAIMER
Argo Blockchain is a research client of Align Research. Align Research holds an interest in the shares of Argo Blockchain. Full details of our Company & Personal Account Dealing Policy can be found on our website http://www.alignresearch.co.uk/legal/
This is a marketing communication and cannot be considered independent research. Nothing in this report should be construed as advice, an offer, or the solicitation of an offer to buy or sell securities by us. As we have no knowledge of your individual situation and circumstances the investment(s) covered may not be suitable for you. You should not make any investment decision without consulting a fully qualified financial advisor.
Your capital is at risk by investing in securities and the income from them may fluctuate. Past performance is not necessarily a guide to future performance and forecasts are not a reliable indicator of future results. The marketability of some of the companies we cover is limited and you may have difficulty buying or selling in volume. Additionally, given the smaller capitalisation bias of our coverage, the companies we cover should be considered as high risk.
This financial promotion has been approved by Align Research Limited.