Argo Blockchain results update – disconnect with fundamentals reaches extremes. Buy.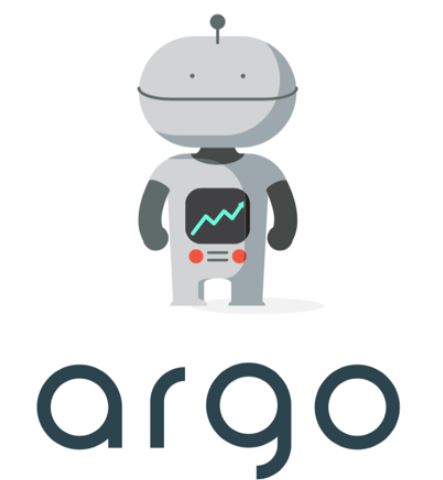 Crypto miner Argo Blockchain (ARB) stated this morning that in unveiling its Q4 results that it expects to report annual revenues of over £8.5 million for the 2019 financial year, up from £0.76 million in 2018. This comes following the conclusion of the company's maiden year mining crypto currency for its own account.
The final quarter of the year saw Argo produce 432 Bitcoins (BTC) from its cryptomining operations, up slightly from 426 BTC in Q3. This came on the back of an increase in the number of machines operating, offset by lower Bitcoin prices seen in the period and increased mining difficulty. Revenues for Q4 were £2.66 million, down from £3.63 million in Q3, with income also being affected by unfavourable foreign exchange rates towards the end of the year. 
Argo achieved a mining margin of c.52% during Q4. While this was down from 73% in Q3 (due to the factors mentioned above) the company remains of the belief that it is one of the most efficiency miners in the market. Results for the full year will be announced in April.
On the expansion front, Argo said that it is ahead of schedule with the expansion of its installed production capacity, which currently stands at 13,364 machines. This includes 6,375 new generation Bitmain Antminer T17s which have been delivered and installed since the beginning of January. Argo remains on track to install 3,625 more T17s machines by the end of Q1 this year, with the goal of establishing a total production base of 17,000 machines. Following the installation of the final machines, which are currently on order, the company expects to generate more than 650 petahash of mining power, up from 380 petahash at present.
Assessment
Despite a challenging Q4, Argo ended 2019 with a good first year of production behind it. We now enter a key year for the company, with 2020 being the first full year of crypto mining at scale and Argo set to become the largest miner in the world once the new equipment has been delivered and is up and running. We are encouraged that in the first few weeks of 2020 Bitcoin has seen a decent rally, rising from c. $7,000 at the start of the year to a current c.$9,00. This is highly positive for Argo, with every dollar rise in the BTC price falling through to operating profit. What with the so called "halving of" Bitcoin looming on the horizon now with many commentators expecting it to take out the old high around $20,000 post this event, should this occur the potential returns to ARB investors would be exponential. At present the shares trade for less than NAV.
Our financial model shows that Argo (at a current price of 7.05p) now trades on an earnings multiple of under 3 times our 2020 forecasts. More pertinently however, the earnings multiple, incredibly, turns negative on an ex-liquid assets basis as we forecast cash + crypto to exceed the current market cap by the 2020 year end. This is a quite unprecedented value opportunity. As per the recent analysis in our 5 Picks for 2020 report our stance remains resolutely at Conviction Buy and we expect the company to look at addressing this valuation disjoint during the 1H of 2020 through a dividend implementation.
RISK WARNING & DISCLAIMER
Align Research & a director of Align Research own shares in Argo Blockchain and are bound to Align Research's company dealing policy ensuring open and adequate disclosure. Full details can be found on our website here ("Legals").
This is a marketing communication and cannot be considered independent research. Nothing in this report should be construed as advice, an offer, or the solicitation of an offer to buy or sell securities by us. As we have no knowledge of your individual situation and circumstances the investment(s) covered may not be suitable for you. You should not make any investment decision without consulting a fully qualified financial advisor.
Your capital is at risk by investing in securities and the income from them may fluctuate. Past performance is not necessarily a guide to future performance and forecasts are not a reliable indicator of future results. The marketability of some of the companies we cover is limited and you may have difficulty buying or selling in volume. Additionally, given the smaller capitalisation bias of our coverage, the companies we cover should be considered as high risk.
This financial promotion has been approved by Align Research Limited