Argo Blockchain – Shares remain cheap despite exceeding expectations
By Richard Gill, CFA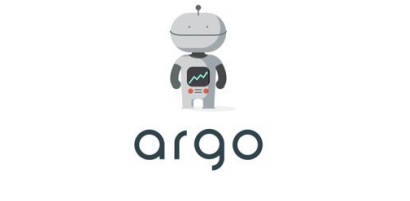 Shares in Argo Blockchain (ARB) had a good day yesterday, rising by 21%, after the cryptocurrency mining services provider announced a positive trading update. The headline statement was that since 1st October the total number of Mining as a Service (MaaS) packages sold rose from 4,200 to 10,325 as of yesterday after a new batch of mining packages sold out immediately on release.
The recent performance means that Argo's January 2019 target for the number of packages sold has already been beaten by a significant margin. Boding well for further growth, demand for subscription packages is said to continue to exceed supply as well as the company's expectations – all packages on the company's website are currently sold out.
To the financials and Argo estimates its current annualised revenue run-rate at approximately $6.2 million (£4.8 million), up from $0.26 million at the time of its August IPO. That implies average monthly subscription income of around $50 per package.
Net cash amounted to approximately £15 million as at 30th November. With net proceeds of £22.78 raised at IPO in August (and £0.47 million of cash as at 30th June) this suggests around £8 million has been spent over the past few months. This is a large amount but pretty much in line with what we expected given guidance in the company's admission document regarding use of proceeds and the ambitious growth plans.
Assessment
This is an excellent performance from Argo over the past two months, especially considering the downturn in the cryptocurrency market seen this year.
As we discussed in our initiation of coverage note, cryptocurrency price volatility is major risk for the Argo investment case. While the company's business model is not focused on mining cryptocurrency for its own book, demand for the MaaS offerings from customers is likely to be affected by changes in crypto prices. This is because the level of return users can make on the MaaS subscriptions, along with sentiment towards the sector, is linked to the notoriously volatile cryptocurrency prices. Therefore, if the award of coins for mining activities are not sufficiently high, miners may not have an adequate incentive to continue mining and may cancel their MaaS service with Argo or not sign up in the first place.
To illustrate just how well Argo has performed against the current market backdrop, the seven cryptocurrencies that the company currently offers the opportunity to mine (Bitcoin, Bitcoin Gold, Ethereum, Ethereum Classic, Zcash, Horizen and Komodo) are down by a respective 46%, 34%, 73%, 73%, 59%, 74% and 39% since the IPO on 3rd August. By way of further comparison, as at 23rd July 2018 Argo only had 407 "early adopter" paying customers. So to have increased package sales 25-fold since then is highly impressive and shows that there is continuing demand for MaaS.
The prospects for further rapid growth look set to continue, with Argo having more than 50,000 potential users registered on a waiting list. The plans are to add new mining capacity and offer more choice of currencies in line with growth plans which call for the deployment of sufficient capacity to support c.30,000 packages within the first 12 months of operations. At current average subscription prices that would equate to an annual revenue run rate of c. $18 million.
Supporting its expansion plans, Argo has plenty of funds left from the IPO and shortly after listing signed a multi-year agreement with Canadian data centre hosting company, GPU.one, for the supply of 9.5 megawatt hours of clean electricity in Quebec at the low rate of CAD $0.035 per kilo-watt hour. The deal also provides two additional leased data centres in Quebec with the capacity to service over 150,000 subscribers.
Argo shares now trade at 5.75p, capitalising the company at £16.89 million – just a shade over the current net cash position. The shares, which have been affected by the negative sentiment over the crypto markets, currently trade just under 3 times our forecasts for net profits of £5.8 million of pre-tax profits in 2019, falling to 1.5 times in 2020 when we forecast net profits of £11.2 million. While these figures look extremely cheap they reflect the risks mentioned above, as well as achieving the targeted number of customer sign ups.
As per comments in our initiation note, should Argo successfully meet these forecasts we believe a multiple of 10 times 2020 profits would be a reasonable valuation to apply to the business, implying a valuation of £112 million. Divided by 293,750,000 shares in issue this results in a value per share of 38.12p.
We therefore maintain our stance of Conviction Buy.
RISK WARNING & DISCLAIMER
Argo Blockchain is a research client of Align Research. Align Research owns shares in Argo Blockchain and is bound to Align Research's company dealing policy ensuring open and adequate disclosure. Full details can be found on our website here ("Legals").
This is a marketing communication and cannot be considered independent research. Nothing in this report should be construed as advice, an offer, or the solicitation of an offer to buy or sell securities by us. As we have no knowledge of your individual situation and circumstances the investment(s) covered may not be suitable for you. You should not make any investment decision without consulting a fully qualified financial advisor.
Your capital is at risk by investing in securities and the income from them may fluctuate. Past performance is not necessarily a guide to future performance and forecasts are not a reliable indicator of future results. The marketability of some of the companies we cover is limited and you may have difficulty buying or selling in volume. Additionally, given the smaller capitalisation bias of our coverage, the companies we cover should be considered as high risk.
This financial promotion has been approved by Align Research Limited.