Argo Blockchain – When the facts change I change my mind sir, what do you do?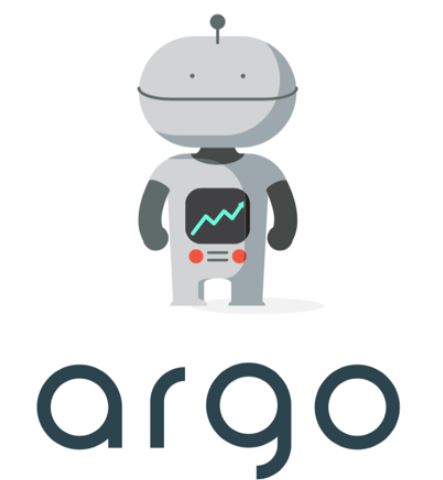 The immortal words of economics and investment legend John Maynard Keynes spring to mind when it comes to the current situation at Argo Blockchain given the calling of an EGM to remove the 2 incumbent directors Jonathan Bixby and Mike Edwards.
Argo was a research client of ours and we were one of the seed funders. The events of the last 12 months in the crypto space has been nothing short of apocalyptic for almost all the currencies bar bitcoin (but which itself is still down near 75% from the peak). To say the timing of this float was awful is an understatement! Do we blame management for this? Far from it – they responded to an opportunity that was present and managed to garner a large cash bag to pursue this. But, this is where the Keynes quote comes in – it is blatantly obvious to everyone including a blind man that the original proposition they served up, namely offering so called MaaS (Mining as a Service) in the crypto space is a dead game. It took Bixby and Edwards some time to recognise this and not before almost 40% of the cash pile had been blown but still they did recognise it.
Here's the rub and why any shareholder other than Bixby and Edwards cannot vote any other way than IN FAVOUR of the First Investment proposals and that is that now they are simply "mining" Bitcoin for the company. Anybody who wishes to do this can simply do it themselves on their own computer or, if they believe it is going to increase in value (in our opinion, extremely unlikely) speculate on the price in numerous ways. Put simply, shareholders do not need to pay Bixby & Edwards hundreds of thousands of dollars a year to do so aswell as being encumbered with the onerous Plc costs. Management's last statement per here all but confirmed that they were continuing to pursue, in essence, bitcoin speculation for the company's own a/c for the foreseeable future. 
It has already been revealed that proposals had been mooted that in effect allowed both Bixby & Edwards to continue to pursue their beliefs in crypto and that is clearly not shared by the market (and by extension a large proportion of their shareholders) given that the stock price resides near 40% below cash. These proposals would have allowed the company to recoup some of the sunk capital cost, and handed the duo a near nil cash cost platform to move forward on their own. The fact that they to date have not elected to pursue this is the big "tell" to us. If they had attempted a compromise with First Investments they would have had a win/win scenario – as still large shareholders in Argo if First Investments  concluded a deal in an alternate sector that was equity value accretive they would have benefited here aswell as in their own capacity if their crypto views played out.
What First Investments are trying to do, we believe, is halt any further capital depreciation in ARB should the crypto arena continue its slow death and bring a new opportunity to make good use of this large cash pile. On our part, we believe this is much, much more likely to produce positive equity returns relative to the strategy the company is presently pursuing. Whilst Edwards may believe he has "executed perfectly" in his business school, preppy lingo, we beg to differ. The scenario is akin to a bus driver, driving ahead in accordance with the speed limit (ie "executing") perfectly but still there is a big cliff edge looming. Someone has to grab the wheels from that guy and change direction!
Our stance as a just shy of 3% holder is clear – vote IN FAVOUR of the resolutions to replace management with new directors who are aligned with shareholders ref their remuneration and whose upside is wholly contingent upon capital price appreciation. We have been in this game a long time and strongly believe that allowing current management to pursue the present strategy is simply a 50/50 punt on crypto, largely bitcoin prices. As already pointed out, any singular shareholder can pursue this strategy in their own right at much, much less cost and without paying inordinate salaries to parties that, one can only assume given their unwillgness to take the crypto business for their own ends on very beneficial terms, do not believe what they are saying.
Our votes are cast IN FAVOUR of their replacement and we believe all shareholders in ARB should do the same.
RISK WARNING & DISCLAIMER
Align Research & a director of Align Research own shares in Argo Blockchain and is bound to Align Research's company dealing policy ensuring open and adequate disclosure. Full details can be found on our website here ("Legals").
This is a marketing communication and cannot be considered independent research. Nothing in this report should be construed as advice, an offer, or the solicitation of an offer to buy or sell securities by us. As we have no knowledge of your individual situation and circumstances the investment(s) covered may not be suitable for you. You should not make any investment decision without consulting a fully qualified financial advisor.
Your capital is at risk by investing in securities and the income from them may fluctuate. Past performance is not necessarily a guide to future performance and forecasts are not a reliable indicator of future results. The marketability of some of the companies we cover is limited and you may have difficulty buying or selling in volume. Additionally, given the smaller capitalisation bias of our coverage, the companies we cover should be considered as high risk.
This financial promotion has been approved by Align Research Limited