Ascent Resources – Biden's victory looks set to ease Cuban sanctions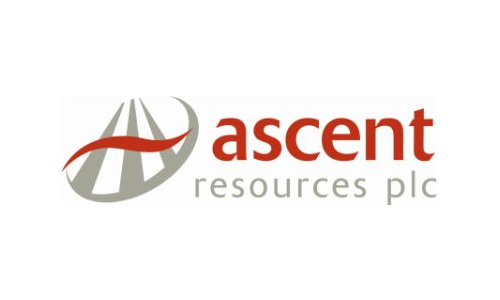 By Dr. Michael Green
If you are seeking an undervalued stock that is set to benefit from the election of Joe Biden as US President then look no further than Ascent Resources.
Joe Biden has been promising a new Cuba policy. He reckons that the approach of the Trump administration has not been working and points out that Cuba is no closer to freedom and democracy than it was four years ago. Biden claims to have stood for democracy and human rights throughout his career and has also taken on dictators whether they be on the left or the right. On the campaign trial he has made no secret of his ambitions to promote human rights in Cuba and empower the country's people to determine their own future, which is central to the national security interests of the United States.
Biden was Vice President during the Obama era. Back in those days, Barack Obama threw Cuba a lifeline and his visit to that country in 2016 was something akin to the visit from the Pope as he was the first US President to step foot on Cuban soil in almost a century. Biden has stated that he would restore much of Obama's policy of engagement with the Castro regime. So, we can visualise a reduction in sanctions and increase in international investment going into the country.
In Cuba, Ascent seems to be sitting pretty. The latest news from over there is that the company has submitted an application to become an operator. This move concerns onshore producing block 9B and onshore blocks 9A, 12 and 15 in Cuba which Ascent added to its asset portfolio following the arrival of the new management team earlier on this year. Recent announcements from the company also suggest that negotiations on Production Sharing Contracts for these blocks were planned to kick off fairly soon.
Ascent's focus on Cuba should be seen as really big news. Oil experts all know that Cuba actually represents one of the few remaining world-class yet largely unexploited hydrocarbon systems. In the country, the company has a highly compelling opportunity which includes six separate PSCs spread across four blocks which cover some 7,000km².
The entry into Cuba has tremendous potential in our view and over the coming months Ascent is likely to gain operator status. Once that is in place, it looks as though the market might really begin to learn about the size of the prize in the vast onshore licence area where Ascent is negotiating access to a highly prospective area of Cuba. The deals provide an attractive mix of development, appraisal and exploration potential which give Ascent a nice balance of opportunities right across the whole cycle.
But it does look like there could be even more Cuban action on the cards. In search of appealing Specials Sits plays, we know that the management is happy to diversify away from oil and gas. Once again, the management team will be looking for further such plays which offer a unique balance of risk and reward. Well it looks as though the team will be again tapping into its enviable deal flow from Cuba.
There has not been a much hotter trend than battery metals for a while now. These full scale moves into electric vehicles and the whole energy storage market are creating a vast spectrum of opportunities. There has already been news that the board had signed a number of new non-binding letters of intent in the battery metals mining space with either vehicles owned or backed by the Cuban government. At this stage it is worth pointing out that Cuba has the fifth largest nickel resources in the world.
At the same time, Ascent seems to have successfully brought the Government of the Republic of Slovenia to the negotiating table concerning the company's unfair treatment in that country. Ascent has invested more than €50 million in the Petisovci field which has been allegedly damaged by the government's action or inaction. Basically, disputes have arisen under the UK – Slovenia bilateral investment treaty (BIT) and the Energy Charter Treaty (ECT). 
In July 2020, Ascent submitted a Notice of Dispute which got the legals going. Last month the company confirmed that it is entering into direct negotiations with the Republic of Slovenia. The hope is that Ascent could potentially settle the claim in an amicable manner before the end of 2020.  Just in case this is some cunning stalling tactic, the company would be looking to move ahead pursue its investment treaty claim under the BIT and ECT. To this end, when last heard the team were continuing to secure litigation funding to proceed with international arbitration, if a settlement is not be reached.
We are quite happy about how matters are progressing at Ascent. We initiated coverage on the stock with a Conviction Buy stance and a target price of 18.34p in mid-September 2020 when the shares were trading at 3.25p. That target price was solely based on possible Petišovci scenarios where we looked at the two alternative scenarios – litigation and development. The lower valuation of these two alternative was chosen which was in fact the litigation path where we made an educated estimate of the amount that might be awarded by the court and the time period until payment – all of which was risked.  
Now with the stock sitting 67% higher at 5.45p, we are pleased to reconfirm our stance.
DISCLOSURE & RISK WARNING
Ascent Resources is a research client of Align Research. Align Research owns shares in Ascent Resources. Full details of our Company & Personal Account Dealing Policy can be found on our website http://www.alignresearch.co.uk/legal/
This is a marketing communication and cannot be considered independent research nor is it subject to any prohibition on dealing ahead of its dissemination. Nothing in this report should be construed as advice, an offer, or the solicitation of an offer to buy or sell securities by us. As we have no knowledge of your individual situation and circumstances the investment(s) covered may not be suitable for you. You should not make any investment decision without consulting a fully qualified financial advisor.
Your capital is at risk by investing in securities and the income from them may fluctuate. Past performance is not necessarily a guide to future performance and forecasts are not a reliable indicator of future results. The marketability of some of the companies we cover is limited and you may have difficulty buying or selling in volume. Additionally, given the smaller capitalisation bias of our coverage, the companies we cover should be considered as high risk
This financial promotion has been approved by Align Research Limited