Ascent Resources – Gas price surge expected to boost gross production revenues to at least €150,000 a month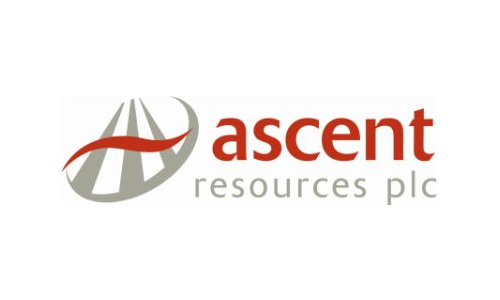 By Dr. Michael Green
There seems to have been precious little let up in global gas prices this year. This morning Ascent Resources gave the market an update not only on gas prices at its Petisovci gas project in Slovenia, but also took the time to highlight amendments to Slovenian Mining Law which provide scope for the company's damages claim to potentially be increased.
Last night saw the Central Eastern Gas Hub price close at €117.958 per MWh. Last week the average price was €173.095/MWh, which represents a 270% increase on the average price seen in 2021. On the back of strengthening world gas prices, the company now reckons at current production levels, and assuming an average monthly gas price of €120/MWh, continuing production from only the PG-10 and PG-11A production wells could now generate €150,000 per month for Ascent.
That's €1.8 million a year (or £1.6 million) for a company that is only currently capitalised at a measly £4 million. This €150,000 per month figure is the gross production revenues net to the company's interest in the joint-venture and this comes after extraction, processing and handling costs. It is worth pointing out that this monthly figure is 50% higher than the company expected back in October 2021.
Revenues have been continuing to accrue for a long period on the JV account while the company has been involved in discussions concerning a number of disputed JV matters with its JV partner and service provider. Enough seems to be enough now, and Ascent has decided to invoice its share of concession production revenues which cover the period from April 2020 to February 2022. We are talking about something like €800,000, which could be repatriated. This could cover PLC costs and provide funding for the Peruvian low risk low capex gold processing strategy.
This morning's announcement also shone a spotlight on recent proposed amendments to Slovenian mining law which include further restrictions on hydraulic-stimulation. Apparently, Slovenia is now seeking to prohibit all forms of hydraulic stimulation for the purpose of exploration or exploitation of hydrocarbons. Ascent and its advisors see such a development as actually further reinforcing its claim against the Republic of Slovenia under the Energy Charter Treaty (ECT) and UK-Slovenia Bilateral Investment Treaty (BIT). This is because the joint-venture has always expected to be able to continue the historic practice of conducting low volume mechanical stimulation techniques in order to flow the tight gas reservoir.
These latest developments are being reviewed by the management team along with its advisors. But the long and short of it is that such moves could result in a significant increase in the company's claim for damages. It could be argued that is an absolute economic loss scenario which is a much bigger number up to the NPV of the asset (US$220 – 230 million) that was used previously. Given what has happened in gas prices over the last year or so, together with the rapidly improving outlook, a much higher figure could be argued for an absolute economic loss.
Back in March 2021, the City learnt that the Government of Slovenia had failed to set forward a damages proposal and confirmed that an amicable settlement wasn't achievable at this time. That meant Ascent set in motion the process to commence arbitration proceedings. At this juncture, it should be pointed out that as part of direct pre-arbitration settlement discussions the company had submitted a damages calculation to the State. This was well in excess of €100 million so we are talking about big bucks here. It must be pointed out that since that time another year of lost earnings at the prevailing gas prices continues to inflate this figure.
The damages-based funding agreement for the international arbitration dispute with Enyo Law LLP looks to us to have been pretty well-wrapped up now. Apparently, Ascent is still waiting for some outstanding conditions to be fulfilled, but that said the company is sending out a strong and clear message to the Slovenian government that they will soon be lawyered up and fully funded. That is because to demonstrate their confidence in the funding closure, the Directors and select other advisers have agreed that the company can withhold 25% of their salaries and fees until this legal funding arrangement has been completed.
We must mention the ESG strategy in Peru which was unveiled in January 2022. Here, Ascent has teamed up with Blanco Safi SAC to originating ESG Precious Metals processing transactions. The company is seeking to partner up with local miners and businessmen that come from good stock and fund the recommissioning of existing plant. Basically, Ascent will be providing the capital for the purchase of gold ore to be processed and gold to be sold. This is expected to generate an IRR of 20% at the very least but with scope to massively improve the operation's size and potential. There is a real shortage of capital in Peru at the moment as Peruvian high society, the traditional funders, are quickly moving their money out of pesos and into dollars, which has created a great situation for the company. Once the capital goes in, the Ascent's management team believe that there will be revenue generation in 6-8 weeks.
Align Research initiated coverage Ascent with a Conviction Buy stance and a target price of 18.34p in mid-September 2020 when the shares were trading at 3.25p. Since then the stock has been over the 12p mark. That target price was solely based on possible Petišovci scenarios where we looked at the two alternative scenarios of either litigation or development, with both outcomes being thoroughly risked.  Now with the stock at sitting at 3.30p, investors get the chance of a second bite of the cherry and we are more than happy to reconfirm our Conviction Buy stance.
RISK WARNING & DISCLAIMER
Ascent Resources is a research client of Align Research. Align Research is the largest shareholder in AST & cannot be seen to be impartial in relation to the outcome of our recommendations. Full details of our Company & Personal Account Dealing Policy can be found on our website http://www.alignresearch.co.uk/legal/ 
This is a marketing communication and cannot be considered independent research. Nothing in this report should be construed as advice, an offer, or the solicitation of an offer to buy or sell securities by us. As we have no knowledge of your individual situation and circumstances the investment(s) covered may not be suitable for you. You should not make any investment decision without consulting a fully qualified financial advisor. Align Research is bound to the company's dealing policy, ensuring open and adequate disclosure. Full details can be found on our website here ("Legals").
Your capital is at risk by investing in securities and the income from them may fluctuate. Past performance is not necessarily a guide to future performance and forecasts are not a reliable indicator of future results. The marketability of some of the companies we cover is limited and you may have difficulty buying or selling in volume. Additionally, given the smaller capitalisation bias of our coverage, the companies we cover should be considered as high risk.
This financial promotion has been approved by Align Research Limited