Ascent Resources – Positive corporate update from Slovenia and Cuba. Buy.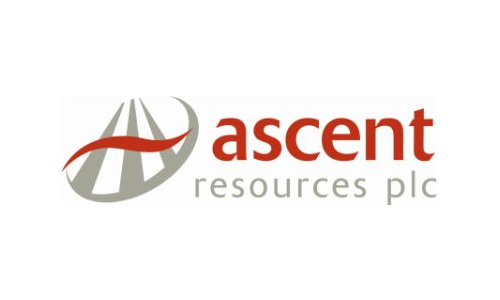 By Dr. Michael Green
News out this morning from Ascent Resources makes for good reading, with a decent corporate update on Slovenia, Cuba and the next Special Situations deal. It looks as though management were marking investors' cards that there will be a sleigh of announcements in the short-term, which look like being highly price sensitive.
Ascent served Slovenia with a Notice of Dispute back in July 2020 which lays out the company's case concerning its unfair treatment in Slovenia and how its investment of more than €50 million in the Petisovci field has been damaged. Ascent will soon be embarking on initiating International Arbitration proceedings concerning breaches by Slovenia of both the UK Slovenia Bilateral Investment Treaty and the EU Energy Charter Treaty.
At the same time, the Company has appointed an independent quantum expert to provide an estimate of the total damages, which is expected soon. Given all the shenanigans that have gone on there over many years, which have served to stall the company meeting its goals, this could have all the makings of a being a fairly lofty figure. With that information in its possession, the board is now in discussions with specialist litigation financiers, some of whom have got really interested in the case since the company put in the Notice of Dispute.
The directors were also able to draw attention in the announcement to an improvement in the Central European Gas Hub Index, which has had a good run over the summer up to €11.6 /MWh this month. The CEGH futures out to the end of this year are now trading higher than €13 /MWh and apparently at these sorts of levels the Petisovci project is pretty cash generative.
Work on a revised Full Field Development Plan is now in full swing. The team of technical experts will also be designing the re-stimulation plans for the PG10 and PG11A wells. Apparently, this should all be completed by the end of this month and looks likely to form the foundation of an environmental impact assessment submission.
Meanwhile in Cuba, Ascent has submitted an application to become an operator. This move concerns onshore producing block 9B and onshore blocks 9A, 12 and 15 in Cuba which the company added to its asset portfolio following the arrival of the new management team earlier on this year. The team is planning to be back in Havana in early October when negotiations are expected to begin on Production Sharing Contracts for these blocks.
Ascent has done well here to focus on Cuba which is one of the few remaining world-class yet largely unexploited hydrocarbon systems. In the country, the company is carving out a highly compelling opportunity as it includes six separate PSCs spread across four blocks which cover some 7,000km².
It seems that management are happy to diversify away from oil and gas in the search for appealing Special Sits plays which offer a unique balance of risk and reward. We have really been impressed by the quality of Ascent's deal flow from Cuba. The hot news is that the board has signed a number of new non-binding letters of intent in the battery metals mining space with either vehicles owned or backed by the Cuban government. At this stage it is worth pointing out that Cuba has the fifth largest nickel resources in the world.  
Although the new board has only been in place for a matter of months, they have already begun to highlight the multiple mining opportunities that exist across the battery metals space, especially in nickel, and there looks to be a good opportunity to mirror the oil deals already being negotiated and so they will once again be following the organic route, as with the oil. The move into Cuban battery metals exploration/mining would provide attractive complementary new world exposure.
It is not hard to get excited about Ascent as it is trading at derisory valuation in our view given the multitude value creation exercises ongoing. The new management team have a clear two-pronged strategy for a resolution of the problem child, the Petisovci tight gas project. It is either develop or litigate, both of which could potentially generate value of many multiples of the current market cap. That is not to mention the vast acreage in Cuba and now battery metals.
Investors are beginning to see the step change in Ascent as it moves from being a one project company to pursuing a wide range of Special Situation plays in energy and natural resources across the Caribbean, Hispanic Americas and Europe. There looks to be an obvious succession of short to medium term inflection points to come as latent value becomes unlocked for all to see.
The entry into Cuba has tremendous potential in our view and over the coming months Ascent is likely to gain operator status. Once that is in place, it looks as though the market might really begin to learn about the size of the prize in the vast onshore licence area where Ascent is negotiating access to a highly prospective area of Cuba. The deals provide an attractive mix of development, appraisal and exploration potential which gives Ascent a nice balance of opportunities right across the cycle.
We are in the midst of finalising our initiating coverage report on Ascent Resources and without spoiling it for readers, we are a bit bullish. On the back of our detailed analysis, the stock does look highly attractive at the current level of 3.375p. Buy.
DISCLOSURE & RISK WARNING
Ascent Resources is a research client of Align Research. Align Research owns shares in Ascent Resources. Full details of our Company & Personal Account Dealing Policy can be found on our website http://www.alignresearch.co.uk/legal/
This is a marketing communication and cannot be considered independent research nor is it subject to any prohibition on dealing ahead of its dissemination. Nothing in this report should be construed as advice, an offer, or the solicitation of an offer to buy or sell securities by us. As we have no knowledge of your individual situation and circumstances the investment(s) covered may not be suitable for you. You should not make any investment decision without consulting a fully qualified financial advisor.
Your capital is at risk by investing in securities and the income from them may fluctuate. Past performance is not necessarily a guide to future performance and forecasts are not a reliable indicator of future results. The marketability of some of the companies we cover is limited and you may have difficulty buying or selling in volume. Additionally, given the smaller capitalisation bias of our coverage, the companies we cover should be considered as high risk
This financial promotion has been approved by Align Research Limited