Big Dish – Change in strategy to move to a SaaS model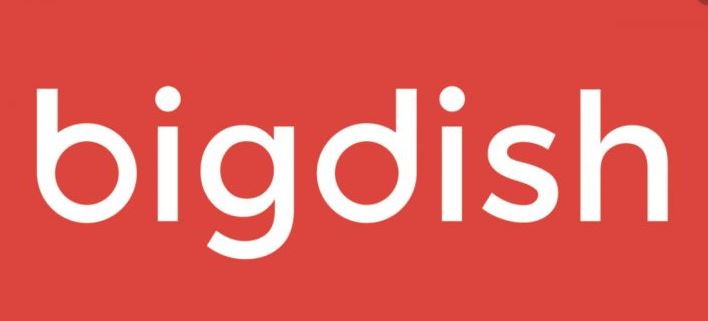 By Richard Gill, CFA
An operational update from food technology company BigDish (DISH) has revealed a change in the company's strategy in the wake of the coronavirus's impact on the restaurant industry. The headline news is that the company is moving from being a pricing reservations platform only to a complete dining solution for restaurants and consumers.
Business model
BigDish will migrate from a transactional based business model, which saw the company earn fees for every booking made through its platform, to a Software-as-a Service (SaaS) model. This is expected to have a number of advantages for its restaurants customers, including the payment of a fixed monthly fee rather than commissions or transactions fees, the retention of the customer relationship and data, lower customer acquisition costs and flexibility on how to engage with customers.
BigDish has noted a growing resistance from restaurants towards transactional based models, with new approaches being developed in the food tech industry to react to this. The pricing strategy of the SaaS model has yet to be determined, as it will be partly determined by the functionality of the platform as it evolves.
New features
The new platform will be delivered via what the company calls a "Super-app" – many apps within a parent app. Initial new features will be rolled out during July in beta, following which additional functionality will be added over the year. 
BigDish-to-GO – will enable restaurant customers to order food for delivery or pick up via the BigDish app or via a white label solution from a restaurant's own website. BigDish-to-GO will provide a cost effective delivery channel for restaurants that can sit alongside other delivery channels that a restaurant may use. As part of the SaaS model, this will be available to restaurants with no commissions or transaction fees being charged, resulting in substantial cost savings for them.
The beta version will initially be available to restaurants that have their own delivery capability. To support this, BigDish has started discussions to integrate with several last mile delivery partners to provide restaurants with more options. Restaurants will have flexibility as to who pays the last mile cost of delivery, whether it be the consumer, the restaurant or shared in some way. The business development team in Manchester are in the process of pre-signing restaurants that have their own delivery capability.
BigDish will also be rolling out payment functionality that will enable the restaurant to receive payouts on the same day as opposed to once or twice per month that other delivery platforms offer. This will later be made available for in-restaurant dining to enable a contactless dining experience so that customers can order and pay their bill at the table via the BigDish app.
Reservation platform – BigDish will offer a more complete reservation platform, enabling consumers to book tables at restaurants up to 30 days in advance. Dynamic pricing (discounts at certain times) will still be available but there will be complete flexibility for restaurants to choose what offers they want to make. The platform will also help restaurants to create a safer dining environment for its customers with more effective capacity management that promotes physical distancing. Being incorporated into the SaaS package, the reservation platform will incur no cover fees (fees per diner seated). This technology will at a later date be plugged into a restaurant's own website so that reservations can be made directly.
UK strategy
Prior to the pandemic related shutting of UK restaurants, there were c.650 restaurants live on the BigDish platform. In preparation for restaurants re-opening on 4th July, the company recently began to bring some of its Manchester employees back to work from furlough. Early feedback from restaurant partners is that there is a willingness to continue to use the BigDish platform, with the company expecting to reactivate partner restaurants progressively as and when they re-open. In addition, feedback from restaurants based on early discussions with regards to BigDish-to-GO has been particularly positive. It is likely that the move to SaaS model will focus the expansion strategy within certain areas of the country as opposed to the previous UK wide approach.
Technology partnership
To support restaurants as they adapt to regulations with regards to physical distancing, BigDish has also entered into a partnership with Wia Technologies under which BigDish will introduce Wia to restaurants across the UK. Wia is a software and electronics company based in Dublin that offers a range of smart building solutions including people counting and space utilisation monitoring. The Wia solution can monitor capacity in real-time and provide information to ensure physical distancing and appropriate capacities are maintained.
Assessment
With the UK restaurant industry having been shut for dining-in business for over three months, and only just re-opening, it was inevitable that BigDish would need to adapt to the situation. With restaurants increasingly offering take out services, due to being shut and as customer trends change, the cost of delivery is become a huge burden for them. While restaurants dislike transaction based fees, they have become a necessary evil in the current environment, which is cutting into margins.
Transaction based costs are becoming so high for restaurants that in the US some city lawmakers have voted to cap delivery fees. In New York for example, a law was recently passed to restrict the fees that certain third-party food delivery services may charge restaurants during states of emergency, when restaurants are prohibited from offering food for consumption on-premises, plus an additional 90 days thereafter. Fees have been capped at 15% per order for delivery services and 5% for all other types of charges. Cities including Seattle and San Francisco have also put 15% caps in place, with pending legislation in other cities.
Therefore, it seems a sensible move, with a longer-term vision, on the part of BigDish to put its restaurant customers at the heart of its platform, reducing costs via the new fixed fee model and putting customer data in restaurant owners' hands. Given the fast moving nature of the technology industry, it's no surprise that other companies in the sector have already adopted a similar business model to BigDish. For example, Chicago based restaurant reservation start-up Tock offers a unified system with reservations, delivery, takeout, and events for a flat pricing structure and zero per-cover fees. Also, in reaction to restaurants being forced to close their dine-in offering during the coronavirus pandemic the company launched "Tock to Go", a tool which helps restaurants deliver to customers' doors for a flat fee of 3% compared to other third-party delivery apps which can charge 25%+.
Tock recently closed on a $10 million oversubscribed funding round led by Starbucks-backed Valor Siren Ventures and Origin Ventures. Similarly, Los Angeles based ChowNow offers a white label platform that lets independent restaurants set up their own online food ordering systems for a set monthly fee and does not charge a fee or commission per order. It raised $21 million last May from private equity firms 3L Capital and Catalyst Investors.
Valuation
At a current level of 2.45p BigDish shares have recovered from the low of 0.725p seen in the depths of the March stock market slump but are well off the 12 month high of 4.6p seen in February. Our valuation of the shares, which we believe remains valid following the strategy change, is based on the $70 million price tag that Asia focused peer Eatigo commanded upon its Series B valuation. Discounting this figure by 50%, to be conservative and take into account valuation uncertainties, gives a valuation for BigDish of £27.71 million, or 7.94p per share.
The most imminent risk here relates to financing. An update at the end of June revealed that the directors believe the company has a sufficient funding runway until the end of the year but that that further funding will be required at some point in the future. However, the directors are optimistic that this can be achieved without the need for an equity placing. 
As we wait await more details on the pricing model of the SaaS offering, along with restaurant take up numbers, we move our stance to Speculative Buy.
RISK WARNING & DISCLAIMER
BigDish is a research client of Align Research. Align Research owns shares in BigDish and is bound to the company's dealing policy ensuring open and adequate disclosure. Full details can be found on our website here ("Legals").
This is a marketing communication and cannot be considered independent research. Nothing in this report should be construed as advice, an offer, or the solicitation of an offer to buy or sell securities by us. As we have no knowledge of your individual situation and circumstances the investment(s) covered may not be suitable for you. You should not make any investment decision without consulting a fully qualified financial advisor.
Your capital is at risk by investing in securities and the income from them may fluctuate. Past performance is not necessarily a guide to future performance and forecasts are not a reliable indicator of future results. The marketability of some of the companies we cover is limited and you may have difficulty buying or selling in volume. Additionally, given the smaller capitalisation bias of our coverage, the companies we cover should be considered as high risk.
This financial promotion has been approved by Align Research Limited