Bluebird Merchant Ventures – Batangas Gold Project in the Philippines coming back into play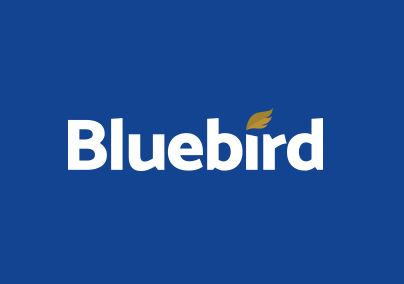 By Dr. Michael Green
We already have high hopes for Bluebird Merchant Ventures (BMV) but hadn't factored in the 100%-owned Batangas Gold Project (BGP) in the Philippines coming back into play. This is a real bonus for BMV, which is essentially focused on gold development projects in South Korea.  
The big news this morning is that an application has now been made for a further two-year extension of the exploration period of the Mining Permit. In addition, the proposed work programme focuses on the potential of underground mining at Lobo. This announcement also drew attention to the fact that the project benefits from existing JORC compliant resources and reserves.
In the past, BMV was led a merry old dance in the Philippines.  The back story here is that when the company started trading on the LSE in May 2016, BGP was the flagship project. This was an advanced gold exploration asset with a total JORC compliant resource of 440,000 ounces and including a maiden ore reserve of 128,000 ounces (including silver credits). This all came from a Pre-Feasibility Study by the previous joint-venture partner company Red Mountain Mining which was based on a gold price of US$1,250 per ounce. The company had an interest in BGP through a joint-venture agreement with the owner and had the option to acquire an increased interest.
However, within months of the IPO, a general election in the Philippines led to the appointment of an anti-mining government and so Bluebird begun to look at other opportunities elsewhere in East Asia. The changes in the Philippines subsequently gave Bluebird the opportunity to acquire a 100% interest in BGP for 1.25 million shares and a 1% Net Smelter Royalty in December 2016. The property was on care and maintenance and over its life exploration expenditure has totalled US$20 million. So as far as most were concerned the Batangas project was good for potentially US$20 million of tax losses.
Time is a great healer. Fast forward six years and now with a far higher gold price in the last few months there looks to have been strong indications of a more favourable policy in the Philippines towards responsible mining. All of this has set the scene for BMV to revive the gold project.
BTG consists of two Mineral Production Sharing Agreements (MPSA), which are permits that are valid for a 25-year period and are renewable. These permits consist of periods of exploration and once two further key permissions are granted then allow for production. 
This morning's announcement highlighted that the mineral resources at Lobo, Batangas, are associated with a linear, steeply dipping, epithermal lode with high grade 'shoots' of mineralisation. In June 2016, the previous partner in an ASX announcement reported that it had developed Probable JORC Compliant Ore Reserves at Lobo of 171,000 tons at 6.6 grams per ton for 36,000 ounces of gold excluding silver credits. This included 150,000 tons at 6.4 grams per ton from the upper 80 metres of the mineral resources at Lobo.  This ore could be mined and processed within the first 18 months of production.
The application that the company has made for a further two-year period of exploration has proposed an Exploration Work Programme and Environmental Work Programme to focus on the potential for underground mining at Lobo.  In the past, BMV's previous partners had presented the project as an open pit mine but they were not able to secure the further key permissions. The board believes that by using its core competencies of underground mining and repurposing the project from an open pit mine to an underground mine focused around Lobo, that the project will have minimal surface environmental impact.
The company was able to report that it has been encouraged by receiving a favourable response to the submission of the application and subsequent work programmes and is thus encouraged to report that it has received a favourable response. Developments here look as though they will generate an additional healthy news flow with the real prospect of expanding the group's gold mining base in the coming years.
At the time Colin Patterson, CEO, commented that "Reviving the Batangas Gold Project is a fantastic and unexpected opportunity to create value for shareholders.  Approximately USD 20 million of historical expenditures have currently been written down to zero in our accounts.  Should the application be granted this will immediately resurrect the value of this project.  I have always been an advocate of responsible mining that focuses on safety and the highest environmental standards. Looking at the potential for underground mining is absolutely the best way forward for the projects that will both create value in the local communities whilst ensuring minimal surface impact. Bluebird continues to move forward with renewed vigour on all fronts."
It is important to realise that this is an unexpected opportunity and the company remains fully focused on its South Korean projects where it is bringing old gold mines back to life. There are big benefits to gain from bringing old gold mines back to life. Not only is it far quicker but also a lot cheaper to rehabilitate old gold mines than fund exploration. The old gold mines at Gubong and Kochang ceased production a couple of decades ago due to a low gold price – when it was under US$140/oz.
In June 2021, we revisited our target price for BMV. Using a flat gold price of US$1,775 per ounce, we determined a Net Present Value using a 12% discount rate of US$302.56 million. To be more conservative to allow for project execution risk, we discounted this NPV by 50% resulting in a figure of US$151.28 million. This equates to 23.28p per share based on the number of shares in issue (467,482,119). Based on the number of shares on a fully diluted basis (650,901,578 where we included all of SAU's 200 million shares) gave a figure of 16.72p which we adopted as our new target price.
We look forward to getting the opportunity to revisit our target price for this stock, but it is important to realise that this figure does not contain any contribution from BGP. We are happy to reconfirm our Conviction Buy stance at the current price of 2.05p.
RISK WARNING & DISCLAIMER
Bluebird Merchant Ventures is a research client of Align Research. Align Research & a director own shares in Bluebird Merchant Ventures and cannot be seen to be impartial in relation to the share price outcome. All employees and analysts are bound to the company's dealing policy ensuring open and adequate disclosure. Full details can be found on our website here ("Legals").
This is a marketing communication and cannot be considered independent research. Nothing in this report should be construed as advice, an offer, or the solicitation of an offer to buy or sell securities by us. As we have no knowledge of your individual situation and circumstances the investment(s) covered may not be suitable for you. You should not make any investment decision without consulting a fully qualified financial advisor.
Your capital is at risk by investing in securities and the income from them may fluctuate. Past performance is not necessarily a guide to future performance and forecasts are not a reliable indicator of future results. The marketability of some of the companies we cover is limited and you may have difficulty buying or selling in volume. Additionally, given the smaller capitalisation bias of our coverage, the companies we cover should be considered as high risk. You should also assume, given that the majority of Align's fees are received in stock, that for general corporate cash management purposes including taxation, that divestments of investments held will take place as and when, in Align's sole discretion, it is deemed appropriate.
This financial promotion has been approved by Align Research Limited