Bluebird Merchant Ventures – material disconnect to imminent value creation catalyst. Buy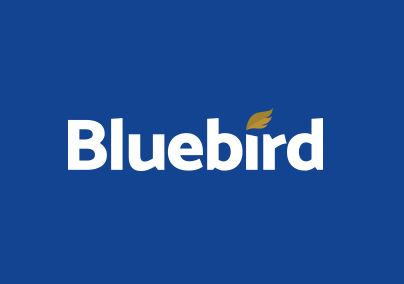 By Dr. Michael Green
Bluebird Merchant Ventures is in the midst of the run up to rapidly reopening historic gold mines in South Korea.  There was resolute good news out this morning concerning negotiations which will allow the company to increase its stake in these gold mines from 50% to 100% seemingly at, in the company's own words, an "attractive" price.
Circumstances have led to BMV getting the chance to own a 100% interest. Back in early August 2020, it was announced that the company had 45 days to present an offer to its joint venture partner Southern Gold to acquire their 50% interest in the Gubong and Kochang projects.  The company's offer was determined by a qualified expert who made a valuation based on the appropriate methodologies under the VALMIN Code 2015. 
The process has now begun, and it will result in a conclusion in just 30 days. Unsurprisingly, Southern Gold has declined the current offer and so under the terms of the JV agreement an independent expert will now be appointed who then has 30 days in which to determine a valuation. Bluebird will then be bound to acquire Southern Gold's 50% interest in the South Korean projects for 90% of the value of Southern Gold's interest as determined by the Independent Expert.
The VALMIN Code establishes standards of best practice for the technical assessment and valuation of mineral and petroleum assets and securities by geologists involved in the preparation of independent expert's reports.
Basically, the VALMIN Code is designed to fit within the Australian regulatory framework and can be seen as a companion to the JORC Code. Like JORC is for resources, it is the VALMIN Code that professionals rely on for technical assessments and valuations of mineral assets; because it's the industry yardstick for valuations.
It is thus a valid expectation that the independent expert is most likely going to be using the VALMIN Code in making a valuation – we cannot think that this valuation can be wildly different to that which BMV's expert has come out with. Investors should not be worried, as the VALMIN Code methodologies, importantly, do not take into account the market capitalisation or the share price of a company. The VALMIN Code seems to be a lot less generous than stock market valuations.
The board is confident that it will acquire the other 50% interest on attractive terms and already the company has been approached by investors who want to fund this acquisition.  At the time, CEO Colin Patterson commented that ""Bluebird has been prepared for this eventuality and our team is excited about owning and managing 100% of the projects."
With a 100% interest in Gubong and Kochang projects under its belt, the scene would be set for BMV to become a potentially industry leading gold producer in  South Korea where it is well-positioned to be 100,000oz per annum low cost gold producer.
Such a target is achievable for a small cap company like BMV as it is far quicker and cheaper to rehabilitate old gold mines than fund exploration. Opportunities at these mines are mouth-watering as production was curtailed a couple of decades ago due to a low gold price (under US$140/oz). In addition, recent months have seen Bluebird gain a binding agreement for a gold streaming style deal to fund reopening its gold mines.
The mining team at the helm of Bluebird has a highly successful track record of bringing old narrow vein gold underground mines back to life and unlocking the value. Colin Patterson and Charles Barclay (COO) are highly experienced mining engineers that are the first people to have stepped into these mines for probably thirty years and now look set to optimise the economics using modern mining practices, processing, equipment and reagents plus the latest mineralisation models.
Colin and Charles Barclay have developed a cracking business model. In 2010, the Apex Mine (Philippines) was acquired for $7 million, reinvigorated by the team and 2 years later received an offer for $180 million from a major. This happened against the backdrop of a rising gold price, which is just like we are seeing now… So not surprisingly we see Bluebird as bearing all the hallmarks of being Apex Mark II.
With the share price sitting at 4.20p, we believe that the stock is wildly disjointed from fundamentals as we lay out in depth HERE. As such we have no hesitation in reaffirming our Conviction Buy stance.
RISK WARNING & DISCLAIMER
Bluebird Merchant Ventures is a research client of Align Research. Align Research owns shares in Bluebird Merchant Ventures and is bound to the company's dealing policy ensuring open and adequate disclosure. Full details can be found on our website here ("Legals").
This is a marketing communication and cannot be considered independent research. Nothing in this report should be construed as advice, an offer, or the solicitation of an offer to buy or sell securities by us. As we have no knowledge of your individual situation and circumstances the investment(s) covered may not be suitable for you. You should not make any investment decision without consulting a fully qualified financial advisor.
Your capital is at risk by investing in securities and the income from them may fluctuate. Past performance is not necessarily a guide to future performance and forecasts are not a reliable indicator of future results. The marketability of some of the companies we cover is limited and you may have difficulty buying or selling in volume. Additionally, given the smaller capitalisation bias of our coverage, the companies we cover should be considered as high risk.
This financial promotion has been approved by Align Research Limited