Eco (Atlantic) Oil & Gas – Raises $12.3 million and acquires a further 6.25% in Block 3B/4B, South Africa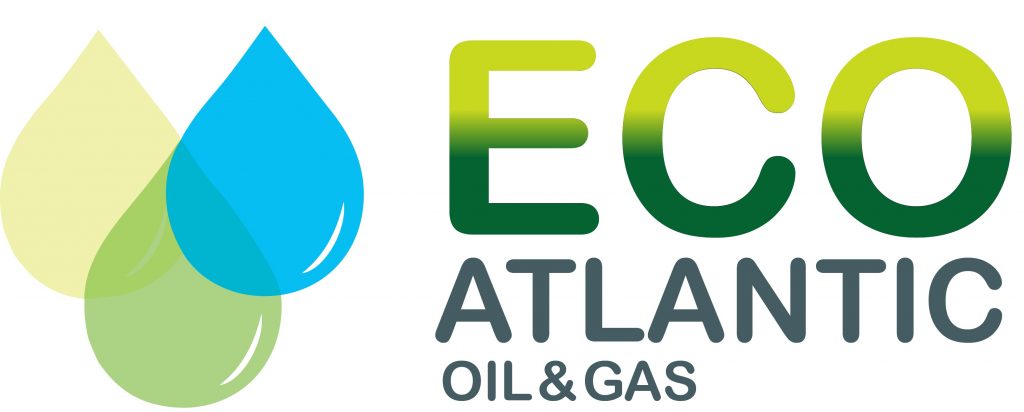 By Dr. Michael Green
Big news this morning from Eco (Atlantic) Oil & Gas which is acquiring an additional 6.25% interest in Block 3B/4B, South Africa, for US$10 million, mostly in paper. The end result is that Eco will have a 26.25% Participating Interest in this block, which is rapidly looking highly prospective.
Block 3B/4B, lies some 120-250kms offshore South Africa in the Orange Basin. This is directly south of the prolific multibillion barrel discoveries offshore Namibia which were announced earlier on this year at Graff-1 by Shell and Venus-1 by TotalEnergies. This block covers an area of 7,581km² and lies in water which ranges in depth from 300m to 2500m. The block partners are currently reprocessing a large 3D seismic survey that will be used to high-grade leads towards identifying drilling targets and preparing for a potential drilling campaign next year.
On completion of this, Eco Atlantic will (through Azinam) hold a 26.25% Participating Interest in Block 3B/4B, with strategic alliance partners, Africa Oil Corp., the Operator of the block, holding a 20% Participating Interest, and Ricocure, which holds the remaining 53.75% Participating Interest.   
At the time, Gil Holzman, Eco's Co-Founder and CEO, commented that: "We are extremely pleased to be increasing our interest in Block 3B/4B, which looks to be a very exciting licence for all the partners involved. We are upbeat about the prospectivity of the licence following the significant oil discoveries made earlier in the year offshore Namibia Orange Basin and we are pleased to be strengthening our working relationship with Ricocure and Africa Oil Corp.  We are seeing growing industry interest in the entire Orange Basin and in particular in Block 3B/4B, and are therefore very happy to have managed to increase our WI on the Block. We are working closely with our partners to progress the technical work required, which includes reprocessing the 3D seismic we have for the Block, in order to evaluate and identify drilling prospects and high grade leads for a drilling campaign we are contemplating for next year. We are set for an exciting couple of months and we look forward to keeping our stakeholders updated as we look to spud the Gazania-1 well on Block 2B, offshore South Africa, in early September 2022."
Today also brought news that Eco has successfully raised US$12.3 million at a price of 30p per unit (one share and one warrant at a price of 33p for a period of 3 years). The proceeds will be used to finance the cash consideration of US$1.5 million for the further 6.25% Participating Interest in Block 3B/4B, with the remaining US$10.8 million being used to reprocess 3D seismic data and commence potential well exploration operations at Block 3B/4B and the Guyana Orinduik Block.
Following this latest fund-raising exercise, Eco has been quick to point out that the company now has more than U$38 million in the bank (against a market cap of US$100 million) and so is in a very strong financial position to fund all its current planned exploration in both South Africa, Namibia and Guyana. This includes the drilling of the Gazania-1 well in September 2022 and additional near-term wells on the Guyana Orinduik Block and in Block 3B/4B. All this action looks likely to generate an enviable news flow.
This fund raising has been done at a 20% premium to the market price. That's a big premium, especially in the current tough market conditions for resources stocks. Interestingly enough, the new shares seem to have pretty well all gone to South Africa focused funds that are really supportive of the advancement of the oil potential of the country, along with the potential of the well. Local investors often know best. It should be noted that the current deal raised US$12.3 million with 9.5% dilution. That is a lot better than the recently terminated JHI deal which would have brought US$15 million of cash into Eco but with 34% dilution. 
So, what is going on here? To us, all of this looks like the first step before the big boys of the oil & gas industry start getting involved given the proximity to recent discoveries. The acquisition announcement does mention that the board is seeing growing interest in the entire Orange Basin and in particular Block 3B/4B. We can guess that there are likely to be more than a handful of the biggest oil companies in the world itching to get involved in this play, which would serve to offer a big increase to Eco's return.
A big oil company would need at least 40-50% of the block. The local player Riocure now has a 53.75% interest but in a farm out deal couldn't go lower than 20% due to Black Empowerment legislation in South Africa – which would give 33%. Reading between the lines, the acquisition of the additional 6.25% interest in the block by Eco looks to provide the balance. If the major wants a 50% stake, then Eco and its strategic alliance partner Africa Oil could demand a rich carry.
We tipped Eco as one of our top picks for 2022 but never in our wildest dreams could we have foreseen such impressive M&A action over the first six months of the year. This is rapidly expanding the scale of the company and the number and size of its opportunities. All this and now investors are poised for some drilling in highly prospective areas.
Investors can now look forward to a well being spudded on 1st September, with rig immobilisation probably being announced in 2-3 weeks' time. Plus, a farm out deal on Block3B/4B is possibly on the cards – given our above hypothesis. In addition, drill targets for Guyana look like they could be announced.
There is no doubt that Eco is exploring for oil and gas in some of the global hotspots in todays' hydrocarbon world – offshore Namibia and offshore South Africa, along with offshore Guyana. In January 2022 we updated our research coverage on Eco with a Conviction Buy stance and a target price of 114.65p, when the stock was trading at 23.75p. There is potentially a lot of excitement to be generated in this stock over the coming months and we are more than happy to confirm our stance at the current price of 26.25p.
RISK WARNING & DISCLAIMER
Eco (Atlantic) Oil & Gas is a research client of Align Research. Align Research holds an interest in the shares of Eco and cannot be seen to be impartial in relation to the share price outcome. All employees and analysts are bound to the company's dealing policy ensuring open and adequate disclosure. Full details can be found on our website here ("Legals").
This is a marketing communication and cannot be considered independent research. Nothing in this report should be construed as advice, an offer, or the solicitation of an offer to buy or sell securities by us. As we have no knowledge of your individual situation and circumstances the investment(s) covered may not be suitable for you. You should not make any investment decision without consulting a fully qualified financial advisor.
Your capital is at risk by investing in securities and the income from them may fluctuate. Past performance is not necessarily a guide to future performance and forecasts are not a reliable indicator of future results. The marketability of some of the companies we cover is limited and you may have difficulty buying or selling in volume. Additionally, given the smaller capitalisation bias of our coverage, the companies we cover should be considered as high risk. You should also assume, given that the majority of Align's fees are received in stock, that for general corporate cash management purposes including taxation, that divestments of investments held will take place as and when, in Align's sole discretion, it is deemed appropriate.
This financial promotion has been approved by Align Research Limited