Eco (Atlantic) Oil & Gas – Operational update highlights plenty of drilling activity expected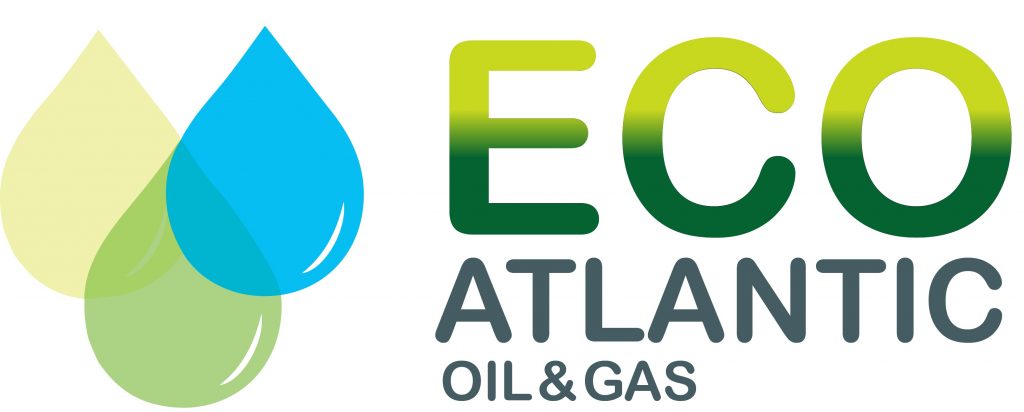 By Dr. Michael Green
Eco's full year results were announced this morning and charted a big year for the company. But our attention was drawn to the accompanying operational update which is laden with really enviable news, with plenty of drilling activity expected.
Guyana continues to be one of the most prolific exploration regions in the world. The last six years has seen around 11 billion barrels of oil discoveries. Already Eco and its JV partner have successfully made two substantial oil discoveries on the Orinduik Block and there is truly significant upside potential here.  The hot news is that given the higher oil prices, the JV partners are looking again at the commercial potential of the Jethro discovery.
Eco and its JV partners are committed to further drilling on the Orinduik Block. Currently, work is ongoing on assessing all opportunities available to drill at least two exploration wells into the light oil cretaceous targets.  This involves carefully selecting targets based not only on the reprocessed 3D data but also nearby oil discoveries. Eco tells us this morning that it expects to be able to update the market on further drilling plans in due course. In addition, investors can also expect further updates on the Canje Block where Eco has an interest via a 7.3% holding in JHI.
Namibia has seen two significant hydrocarbon discoveries made over the past year. Firstly, there was the TotalEnergies discovery of light oil with associated gas on the Venus prospect, located in block 2913B in the Orange Basin. Second was the Block 2913A discovery (JV Partners – Shell, Qatar Energy and Namcor) which represented a play opening light oil discovery at the Graff prospect in both the primary and secondary targets.
There is little doubt that these are two of the biggest hydrocarbon discoveries made on the planet this year, which serves to make Eco's strategic acreage far more valuable. As one of the largest licence holders in the region, the company is well placed and seeking to progress its operations quite rapidly. Eco reports that there is a lot of interest in its licences and the board is currently assessing how best to move forward, both with exploration and commercial activity.
In South Africa, Eco's acquisition of Azinam has paved the way to an exciting near-term drilling campaign at Block 2B, offshore South Africa. Eco has a 50% WI in the Gazania-1 well, which is targeting a 300-million-barrel light oil resource. Success here would be transformational for Eco and its partners.
Also, Eco is awaiting satisfaction of the conditions required to complete the acquisition of an additional 6.25% Participating Interest in Block 3B/4B, Orange Basin offshore South Africa. This is for a consideration of US$10 million and will give the company a total 26.5% interest in the Block. To us, all of this looks like the first step before the big boys of the oil & gas industry get involved, given the proximity to recent discoveries. The acquisition announcement did mention that the board was seeing growing interest in the entire Orange Basin and in particular Block 3B/4B. We can guess that there are likely to be more than a handful of the biggest oil companies in the world itching to get involved in this play, which would serve to offer a big increase to Eco's return.
A big oil company would need at least 40-50% of the block. The local player Riocure now has a 53.75% interest but in a farm out deal couldn't go lower than 20% due to Black Empowerment legislation in South Africa – which would give 33%. Reading between the lines, the acquisition of the additional 6.25% interest in the block by Eco looks to provide the balance. If the major wants a 50% stake, then Eco and its strategic alliance partner Africa Oil could demand a rich carry.
At the time, Gil Holzman, Co-Founder and CEO of Eco, was able to draw attention to the trajectory that the company has embarked, commenting that, "The past 12 months have seen us make considerable progress as a business, increasing our geographic footprint and overall acreage considerably, growing the company in some of the most active and exciting oil and gas exploration regions on the globe. This, combined with the improved commodity price conditions, means that interest in exploration activity in the areas where Eco has strategically important acreage has increased significantly. …………… Given the significant corporate activity over the last 12-18 months, as a Company we remain very positive about what the future holds and our ability to generate returns for all our stakeholders. The Company possesses highly strategic acreage in exploration hot spots, a robust balance sheet with over US$37m in cash, an entrepreneurial and ambitious management team, and the potential for considerable operational catalysts that can create material and sustainable value for shareholders. As ever, we are excited about what the coming months will bring and look forward to updating the market on our progress over the coming months."
It is a very exciting time for Eco as the company is in a very strong financial position to fund all its current planned exploration needs in South Africa, Namibia and Guyana. This includes the drilling of the Gazania-1 well in September and additional near-term wells on the Guyana Orinduik Block and in Block 3B/4B. Eco, through its 100% owned subsidiary Azinam, operates and holds a 50% WI in Block 2B and plans to spud the Gazania-1 well, 25km offshore the Northern Cape in South Africa in September 2022.
Investors can now look forward to a well being spudded in September, with the rig mobilising from Norway in the next two weeks. Plus, a farm out deal on Block3B/4B is clearly on the cards – given our reading between the lines on the latest developments over there. In addition, of course there looks likely that drill targets for Guyana could be announced.
There is no doubt that Eco is exploring for oil and gas in some of global hotspots in todays' hydrocarbon world – offshore Namibia and offshore South Africa, along with offshore Guyana. In January 2022 we updated our research coverage on the company with a Conviction Buy stance and a target price of 114.65p, when the stock was trading at 23.75p. There is potentially a lot of excitement to be generated in this stock over the coming month and we are more than happy to conform our stance at the current price of 30.25p.
RISK WARNING & DISCLAIMER
Eco (Atlantic) Oil & Gas is a research client of Align Research. Align Research and a director of Align Research hold an interest in the shares of Eco and cannot be seen to be impartial in relation to the share price outcome. All employees and analysts are bound to the company's dealing policy ensuring open and adequate disclosure. Full details can be found on our website here ("Legals").
This is a marketing communication and cannot be considered independent research. Nothing in this report should be construed as advice, an offer, or the solicitation of an offer to buy or sell securities by us. As we have no knowledge of your individual situation and circumstances the investment(s) covered may not be suitable for you. You should not make any investment decision without consulting a fully qualified financial advisor.
Your capital is at risk by investing in securities and the income from them may fluctuate. Past performance is not necessarily a guide to future performance and forecasts are not a reliable indicator of future results. The marketability of some of the companies we cover is limited and you may have difficulty buying or selling in volume. Additionally, given the smaller capitalisation bias of our coverage, the companies we cover should be considered as high risk. You should also assume, given that the majority of Align's fees are received in stock, that for general corporate cash management purposes including taxation, that divestments of investments held will take place as and when, in Align's sole discretion, it is deemed appropriate.
This financial promotion has been approved by Align Research Limited