Emmerson – clear potential for very low capital cost access to mineralisation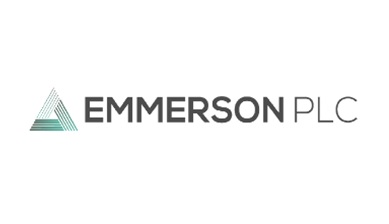 By Dr. Michael Green
There was some cracking news from Emmerson earlier on this week, which revealed that decline design and cost estimates show clear potential for very low capital cost access to mineralisation. This provided a ray of light in the fertiliser sector, where investors have recently been spooked by the mushrooming capital cost at Sirius Mineral's project in Yorkshire.
By way of a little introduction, Emmerson is focused on the development of its Khemisset Potash Project near Rabat in northern Morocco which has all the makings of being a low capex and high margin potash project. There is little doubt that Khemisset has a large JORC resource of Muriate of Potash (MOP), which is the most widely used and cheapest form of potassium.
At the moment, Khemisset is in the midst of a Scoping Study which will outline the scale of the potential MOP project. The Scoping Study will have economics wrapped around it and so will provide a NPV for a 700,000 – 800,000 tpa operation as well as possibly a larger 1.5Mtpa project. This will allow investors to appreciate the size of the prize.
Emmerson has already suggested that there would be a series of announcements covering the results of discrete component parts of the Scoping Study, kicking off with this announcement on the decline costs and design followed by further announcements on other critical aspects. These include electrical infrastructure, gas supply infrastructure and port facilities, which are expected every few weeks and build to a crescendo with the completed Scoping Study announced in Q1 2019. Things have obviously been going well and in our recent discussion with management it was suggested that the Scoping Study could be released as early as January 2019.
Now back to the latest announcement which revealed the very low capital cost to access the mineralisation. Well, the mining horizon is proposed to be accessed by twin declines constructed using underground mining machinery, which will later on be used for mining MOP. Even including a 30% contingency fee, the capital cost estimate is just US$35 million. Plus, there is the real potential to bring in contract miners hence save on upfront capital.
By international standards US$35 million is an ultra-low cost for accessing mineralisation in a potash project. In the announcement the Board highlighted the fact that this represented an estimated capital cost saving of over 95%, or over US$1 billion, compared to the average Canadian potash mine development. All of which serves to back up the management's belief that there is potential for Khemisset to be a low-cost potash mine development. Such a tremendously low cost to access the mineralisation at Khemisset is possible due to both the relatively shallow nature of the ore body as well as the lack of evidence of any aquifer units.
Each of the two proposed declines will be driven through four key zones based on lithology, each with its own geotechnical support requirements. One decline will be used for production of ore and air intake to the mine, while the other will be used for services, personnel movement and as ventilation exhaust from the mine. Both declines will be developed simultaneously and will have proposed cross-sectional area of approximately 28m². The declines are planned to be driven at a gradient of 1 in 7 for a length of something like 4,700 metres to reach the potash horizon which is about 600 metres below the surface.
Next up is planned to be an announcement dealing with the capital costs associated with getting the potash to the port. Infrastructure in Morocco is impressive, which means that only a 4-kilometre road will be needed to be built to connect Khemisset with the country's existing road network. The cost is expected to be under US$5 million to enable the potash to be trucked to a port. Here the project will be seen to score highly against the Canadian competition which would probably need to build a railway to the port – so there is probably a potential capex saving of in excess of US$100 million. On top of the big cost saving to access the mineralisation, does all increasingly points to Khemisset being on course to perhaps have a capital intensity under US$500/t, which is 50% lower that the average for the peer group.
There is no doubt that the potash market is hotting up. This year has seen record demand and commentators are suggesting that demand will be even higher in 2019. The recent Chinese annual contract agreement, where three large buyers negotiate a price for the whole of China, was 26% higher at US$290/t (CFR China). Historically, the Chinese pay the lowest price and importantly this comes just weeks after Indian buyers agreed a 30% increase.
Fertilisers led by MOP are seen to be vital in improving the efficiency of farming to feed a fast-growing world population. Khemisset could be coming on stream as early as 2022 with good timing to meet the dramatically rising world demand for fertiliser. The project lies in an outstanding location, blessed by not only a strong local market, but also well-placed to export potash to the major world markets of NW Europe, South Africa and Brazil which are the highest payers per tonne. All of which suggest a high margin as well as low capex.
We are firm believers that the Khemisset could be highly profitable which the Scoping Study looks on course to demonstrate. We recently initiated coverage on Emmerson with a Conviction Buy stance and a target price of 12.05p.
DISCLOSURE & RISK WARNING
Emmerson is a research client of Align Research. 
This is a marketing communication and cannot be considered independent research. Nothing in this report should be construed as advice, an offer, or the solicitation of an offer to buy or sell securities by us. As we have no knowledge of your individual situation and circumstances the investment(s) covered may not be suitable for you. You should not make any investment decision without consulting a fully qualified financial advisor.
Your capital is at risk by investing in securities and the income from them may fluctuate. Past performance is not necessarily a guide to future performance and forecasts are not a reliable indicator of future results. The marketability of some of the companies we cover is limited and you may have difficulty buying or selling in volume. Additionally, given the smaller capitalisation bias of our coverage, the companies we cover should be considered as high risk.
This financial promotion has been approved by Align Research Limited.