EQTEC – Further expansion in US markets
By Richard Gill, CFA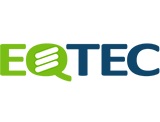 There's more good news from EQTEC (EQT) this morning, with the waste gasification to energy technology company signing its first agreement, regarding the joint development of a biomass gasification power project in California, with partner Phoenix Biomass Energy. The agreement sees EQTEC agree to acquire 19.99% ownership of North Fork Community Power (NFCP), a special purpose vehicle formed to build and operate a 2MW biomass project in North Fork, California.
On commissioning the project is estimated to have a valuation of approximately $20 million and be capable of generating annual revenues of approximately $4 million. NFCP holds the lease for the site as well the relevant permits, power purchase agreement and various other commercial agreements.  Initial works have already commenced on site and the EPC contractor has been engaged. North Fork will use sustainably harvested materials from fuel reduction activities on forest lands. Use will support fuels reduction work by creating a profitable market for them, while also creating jobs, fostering industry, and providing renewable energy. 
Consideration for EQTEC's investment will be satisfied by the supply of certain items currently held at EQTEC's Newry site in Northern Ireland which are valued at US$2.5 million. No cash consideration will be required. EQTEC also expects to invoice NFCP €2.2 million under a separate sales contract for the sale of further equipment and the supply of engineering and design services.  This will involve a substantial down payment on signing, together with further agreed milestone payments until commissioning, with the contract expected be completed and signed by the end of June 2019.
This is the first deal signed under a recently announced framework agreement with Phoenix Biomass Energy, a US based private label power company that builds, owns and operates on-site biomass gasification plants in partnership with businesses in the Agricultural, Waste, and Forestry industries. Under the agreement the parties are looking to jointly develop biomass gasification power projects in the US, generally between 2 to 3MW in size, with an estimated project value between $15 and US$20 million.  Once the parties have agreed to proceed with a project, EQTEC will provide its proprietary Gasifier Technology (EGT), together with technical design and engineering for the power plants and the parties will work together to secure the necessary funding to develop such projects.
On a second matter, EQTEC has confirmed that a commercial proposal made to the owners of the Usk Project in Wales did not reach an acceptable agreement and the company now has no further interest in the project.
Assessment
This is the latest in a string of positive announcements from EQTEC over recent weeks and further evidence that its strategy of working together with key industry partners is bearing fruit. This latest deal is notable in that the company has taken its first significant equity participation in a project, allowing it to have greater impact on the delivery of projects with strategic partners. It provides further long term upside to income and is something we have not accounted for in our forecasts. Also, it is encouraging that the Newry assets are being put to use, with EQTEC using its resources to focus on the delivery of revenue generating contracts. While it is disappointing that the company now has no interest in the USK project, we believe that the expanding pipeline of opportunities makes up for this.
Following the news shares in EQTEC have risen to 0.62p but are down on recent highs of over 1p seen in May. The current price remains well short of our target price of 2.293p, which we set in our Initiation of Coverage note and maintain on the back of this latest news. With the potential for a further strong flow of news over the coming months we continue to see a number of possible near-term catalysts for the shares. Our stance remains at Conviction Buy.
RISK WARNING & DISCLAIMER
EQTEC is a research client of Align Research. Align Research own shares in EQTEC and is bound to Align Research's company dealing policy ensuring open and adequate disclosure. Full details can be found on our website here ("Legals").
This is a marketing communication and cannot be considered independent research. Nothing in this report should be construed as advice, an offer, or the solicitation of an offer to buy or sell securities by us. As we have no knowledge of your individual situation and circumstances the investment(s) covered may not be suitable for you. You should not make any investment decision without consulting a fully qualified financial advisor.
Your capital is at risk by investing in securities and the income from them may fluctuate. Past performance is not necessarily a guide to future performance and forecasts are not a reliable indicator of future results. The marketability of some of the companies we cover is limited and you may have difficulty buying or selling in volume. Additionally, given the smaller capitalisation bias of our coverage, the companies we cover should be considered as high risk.
This financial promotion has been approved by Align Research Limited.