EQTEC – Further progress in key US markets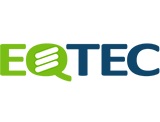 By Richard Gill, CFA
Shares in waste gasification to energy technology company EQTEC (EQT) reacted positively after an update yesterday on the North Fork Project in California. The company has now signed an Equipment Sale and Services Contract with project owner North Fork Community Power (NFCP), a special purpose vehicle formed to build and operate a 2MW biomass project.
The contract is worth €2.2 million to EQTEC and will see the company provide equipment and the supply of engineering and design services to NFCP so that the project can produce synthetic gas in sufficient quality and quantity to achieve 2MW of power on a continuous basis. The contract is payable in stages according to a schedule of certain agreed milestones, with the first payment of €880,000 due on financial close of the project.
The financial close is now expected during October this year, with NFCP having been granted final approval by the State of California in July to issue tax-exempt bonds totalling $9.3 million and non-tax-exempt bonds totalling $5.5 million. The proceeds of the bond issue, together with EQTEC's investment in-kind of $2.5 million (satisfied by the supply of certain equipment currently held at the company's Newry site in Northern Ireland), are expected to lead to the financial close.
As previously announced, EQTEC has entered into a legally binding agreement to acquire a 19.99% interest in NFCP, with consideration being the Newry assets. The existing members of NFCP, together with EQTEC, are currently finalising an Interest Purchase Agreement and the Operating Agreement that will govern EQTEC's stake and its involvement as a Managing Member of NFCP. These agreements, together with the equity holding, will be executed on financial close.
Phoenix NAPA Project
EQTEC has also provided an update on the Phoenix NAPA Project, on which it signed its first equipment purchase contract with US power company Phoenix Energy in January this year in relation to a power plant located in Napa County. Following the successful delivery of the contract in April full payment was received shortly after.
Previously, construction was expected to begin in 2019 upon final granting of permits to Phoenix. However, these are now expected to be received in Q1 2020 after the project owner decided to relocate to an adjacent site to accommodate a larger 2MW capacity power plant. Construction and installation is intended to start immediately after receipt. The project owners, who are part of a consortium put together by, and including, Phoenix, are expected to finance the project using their own financial resources.
Assessment
This latest positive statement from EQTEC shows the company is making progress with expansion in the potentially lucrative US market, with North Fork being the most advanced project under its framework agreement with Phoenix Biomass Energy. While North Fork is slightly behind the previous schedule (a key risk in general to EQTEC) we expect that this flagship project will be the first in a number of opportunities for EQTEC in the US. As previously announced, five projects (including the two above), generally 2 to 3MW in size, have already been identified between the two parties.
Following recent developments, including the £0.75 million June placing and debt restructuring, we have updated our end-2020 target price for EQTEC. The increase in shares in issue to just over 3 billion following these events is the main dilutive factor to our target price, which as per our initiation of coverage note, is based on a peer derived EV/EBITDA multiple.
However, a number of factors are accretive to the target price including the reduction of debt following the restructuring, the strengthening of the euro against sterling since our initiation note (EQTEC reports in euros) and a rise in the peer derived multiple following strengthening share prices. As per our initiation note we assume that certain warrants are issued by end-2020 (those with a strike price below 2.2p). These now include warrants issued with the debt restructuring with a strike price of 0.495p which would bring in an additional £1.425 million. The net effect is to reduce our target price from 2.293p per share to 2.005p per share.
We will provide a further update once results for the six months to June are released – which should be sometime in September. For now, with the current price of 0.22p being just over a tenth of our target price, we maintain our stance of Conviction Buy.
RISK WARNING & DISCLAIMER
EQTEC is a research client of Align Research. Align Research own shares in EQTEC and is bound to Align Research's company dealing policy ensuring open and adequate disclosure. Full details can be found on our website here ("Legals").
This is a marketing communication and cannot be considered independent research. Nothing in this report should be construed as advice, an offer, or the solicitation of an offer to buy or sell securities by us. As we have no knowledge of your individual situation and circumstances the investment(s) covered may not be suitable for you. You should not make any investment decision without consulting a fully qualified financial advisor.
Your capital is at risk by investing in securities and the income from them may fluctuate. Past performance is not necessarily a guide to future performance and forecasts are not a reliable indicator of future results. The marketability of some of the companies we cover is limited and you may have difficulty buying or selling in volume. Additionally, given the smaller capitalisation bias of our coverage, the companies we cover should be considered as high risk.
This financial promotion has been approved by Align Research Limited.