EQTEC – Shares surge on California project financial close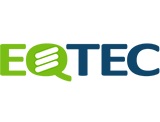 By Richard Gill, CFA
Shares in waste gasification to energy technology company EQTEC (EQT) have soared to the top of the London gainers after the company confirmed that the North Fork Project in California has reached financial close. The legal documentation which allowed the financial close of the proposed construction and operation of a 2MW biomass plant by North Fork Community Power LLC (NCFP) was signed on New Year's Eve. On commissioning, expected before the end of Q1 2021, the project is estimated by NFCP to have a valuation of approximately $20 million and be capable of generating annual revenues of c.$4 million.
As a result of the contract signing, the Equipment Sale and Services Contract between EQTEC and NFCP has now been executed, under which EQTEC will invoice €2.2 million for the sale of equipment and the supply of engineering and design services. This comprises of a down-payment of €880,000 on execution, together with certain further agreed milestone payments leading up to commissioning. EQTEC has already invoiced NFCP for the €880,000 down-payment and has received confirmation that payment has been implemented,
In addition, EQTEC's agreement to acquire a 19.99% interest in NFCP on financial close of the project has also now been completed. As previously discussed, consideration for the investment is being satisfied by the supply of certain items of existing equipment currently held at EQTEC's Newry site, valued at $2.5 million, with no cash consideration being paid.
Assessment
While being a few months later than originally expected, it is highly encouraging that the North Fork project has now reached financial close. EQTEC has been working together with framework partner Phoenix Energy, a key market player which should bring a lot more business to the company. The funding of North Fork should act as an important milestone to attract funding for the rest of the project pipeline that EQTEC has with Phoenix, with four projects currently under exclusivity.
There are particular attractions in the Californian market, with well documented forest fires increasing the requirement for managing  forestry wood waste which can be used in biomass plants to create clean energy. Boding well for additional projects, we note comments from Gregory Stangl, CEO of Phoenix Energy, "Our team can now focus on the next two projects in our pipeline. The second will be self-funded and we have already initiated conversations with our funders for our third Project."
Following recent share issues we calculate a 1.631p per share EV/EBITDA multiple based end-2020 target price for EQTEC, some nine times the current price of 0.18p. Following the recent positive developments we expect to provide a detailed update note on the company shortly. For now, we maintain our stance of Conviction Buy.
RISK WARNING & DISCLAIMER
EQTEC is a research client of Align Research. Align Research own shares in EQTEC and is bound to Align Research's company dealing policy ensuring open and adequate disclosure. Full details can be found on our website here ("Legals").
This is a marketing communication and cannot be considered independent research. Nothing in this report should be construed as advice, an offer, or the solicitation of an offer to buy or sell securities by us. As we have no knowledge of your individual situation and circumstances the investment(s) covered may not be suitable for you. You should not make any investment decision without consulting a fully qualified financial advisor.
Your capital is at risk by investing in securities and the income from them may fluctuate. Past performance is not necessarily a guide to future performance and forecasts are not a reliable indicator of future results. The marketability of some of the companies we cover is limited and you may have difficulty buying or selling in volume. Additionally, given the smaller capitalisation bias of our coverage, the companies we cover should be considered as high risk.
This financial promotion has been approved by Align Research Limited.