Gaming Realms – Latest transaction provides opportunity for cash distribution. Stock remains dramatically undervalued. Buy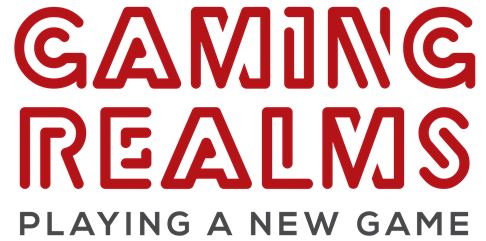 By Richard Gill, CFA
Games developer Gaming Realms has announced yet another corporate transaction which we believe could see an imminent return of value for shareholders. This deal follows on from last year's sale of 70% of it's UK online casino B2C businesses to River UK Casino Limited, a subsidiary of Oslo Bors listed River iGaming, The key points of the latest deal are:
– Gaming Realms will sell Bear Group Limited, its real money gaming operating subsidiary, to River Game Operations Limited, a subsidiary of River iGaming. For the 12 months ended 31st December 2017 Bear Group and the real money gaming platform being sold as part of the transaction, delivered £8.8 million of net gaming revenue and adjusted EBITDA of £0.5 million.
– Gaming Realms will grant to River Technologies Limited, another River Group company, a sole perpetual licence to its real money gaming platform.
– Gaming Realms will sell its residual 30% stake in River UK Casino Limited to River iGaming.
Amongst other things, the transactions are conditional upon approval from both companies' shareholders and the UK and Alderney Gambling Commissions. Completion is expected in Q2 this year.
Consideration
The cash consideration for these transactions will be a total of £11.5 million. This amount includes the settlement of the contracted deferred consideration of £4.2 million owed by River UK Casino to Gaming Realms (due in October 2020) under the terms of the previous acquisition. Consideration will comprise of:
– for Bear Group, £5.5 million payable on completion and £1.5 million payable without set-off on or before 31st December 2020.
– a payment of £4,497,000 million for the sole perpetual licence of Gaming Realms' real money gaming platform and a nominal £3,000 in respect of the 30% stake in River UK Casino.
In addition, River UK Casino has repaid the company's outstanding working capital loan due to it of £0.9 million.
The net consideration is expected to provide Gaming Realms with sufficient working capital for the development of games, its remote game server and worldwide licensing. It will also provide resources for the repayment of the £3.5 million loan from JPJ Group Plc (Jackpotjoy) entered into in December 2017.
Rationale and future plans
Giving some background to the transaction, Gaming Realms commented that it is of the opinion that River UK Casino is unlikely to meet the £2.2 million EBIT target for the 12 months to 30th June 2019 required for any further deferred consideration to be paid in connection with the acquisition beyond the contracted deferred consideration of £4.2 million. Management also commented that the new UK regulatory environment and increases in point of consumption tax, has made it increasingly difficult to operate a sole UK facing casino and real money platform.
Gaming Realms will retain the core Slingo brand and slingo.com IP and will on completion enter into a white label agreement with River iGaming ensuring that the slingo.com brand can continue to operate off the Bear Group gaming platform.
Given the strategic rationale for the deal, Gaming Realms re-iterated its focus on content development and international licensing of the Slingo brand and IP, pointing out that revenue from games licensing grew 220% from £0.55 million in the 2017 financial year to £1.75 million for the unaudited 12 months to December 2018.
Current Trading
Commenting on current trading, Gaming Reams said that the unaudited trading results for FY18 are expected to show revenue and adjusted EBITDA in line with market expectations, with an unaudited adjusted EBITDA loss of approximately £0.7 million. Following completion of the transaction, the company will focus on the development and licensing of proprietary online games, which are said to have had a strong FY18, with revenue for the first six weeks of 2019 running 118% above the daily average of 2018.
ASSESSMENT
While changing our previous expectations, this latest transaction will still leave Gaming Realms with a large cash pile almost equivalent to the current market capitalisation. Adjusted for the Jackpot Joy debt, the cash per share is in excess of 3p per share. Now focusing on the rapidly growing licensing business which delivers very high margins after set up costs are realised in the early stages of a deal, to value this at just over 1p per share when we believe for 2021 this could be generating EBITDA equivalent to near 2p per share is clearly nonsensical. The sale of the remaining real money gaming operations remove a large amount of revenues from our previous forecasts but also costs in the form of gaming duty and the required marketing spent needed to attract new player.
We illustrate the value on offer following the deal by making the following assumptions about EBITDA and cash (taking end 2020 as our reference point):
EBITDA
– the remaining business operates at break-even up until end 2019.
– in 2020 licensing revenues will amount to £7.88 million as per our previous forecast with a gross profit of c.£7.5 million on margins of 95%. The residual social and "other" operations referred to in our previous note are assumed to break even.
– no gaming duty or marketing costs for the licensing business and total group operating and administrative expenses fall to £4.5 million annually.
– 2020 EBITDA is therefore forecast at £3 million.
Cash
– cash from the deal received by December 2020 amounts to £11.5 million as per the announcement.
– £0.9 million cash for the loan repayment.
– The initial consideration payment of £4.2 million received in 2018 (less the £0.9 million loan) has all been spent on development of new gaming content and platform enhancements.
– EBITDA of £3 million falls through to cashflow in 2020.
– no tax charge due to historic losses.
– total cash at the end of 2020 is therefore forecast at £15.4 million. Less the £3.8 million owed to Jackpot as at 30th June 2018 net cash equates to £11.6 million .
With a current market cap of £12.9 million that means, less net cash, the remaining licensing focussed operations are being valued at just £1.3 million, a multiple of 0.33 times our 2020 EBITDA forecast. For 2021 we are looking at EBITDA of @ £5m.
Taking another view, valuing the remaining business on a conservative multiple of 5 times 2021 forecast EBITDA equates to £25 million, which added to net cash suggests an end 2020 value for the business of £36.6 million. With 284,428,746 shares in issue this results in a price per share of 12.89p, some 186% ahead of the current share price of 4.55p.
We will provide further updates on our forecasts following the conclusion of the deal but for now, with clear value on offer, and the potential of a special distribution of cash to shareholders, our stance remains at Conviction Buy.
DISCLOSURE & RISK WARNING
Gaming Realms is a research client of Align Research. Align Research & a director of Align Research own shares in Gaming Realms. Full details of our Company & Personal Account Dealing Policy can be found on our website http://www.alignresearch.co.uk/legal/
This is a marketing communication and cannot be considered independent research. Nothing in this report should be construed as advice, an offer, or the solicitation of an offer to buy or sell securities by us. As we have no knowledge of your individual situation and circumstances the investment(s) covered may not be suitable for you. You should not make any investment decision without consulting a fully qualified financial advisor.
Your capital is at risk by investing in securities and the income from them may fluctuate. Past performance is not necessarily a guide to future performance and forecasts are not a reliable indicator of future results. The marketability of some of the companies we cover is limited and you may have difficulty buying or selling in volume. Additionally, given the smaller capitalisation bias of our coverage, the companies we cover should be considered as high risk.
This financial promotion has been approved by Align Research Limited