Gaming Realms – Jackpot deal gives investors Joy and reaffirms our Conviction Buy stance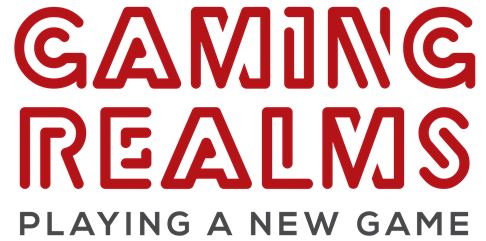 Shares in real money and social gaming business Gaming Realms (GMR) increased modestly on Friday following two important pieces of news.
Firstly, the company has entered into a 10 year framework services agreement with the Jackpotjoy Group (JPJ), the largest online bingo-led operator in the world, for the supply of various real money services on favoured terms, which will include the company's flagship "Slingo Originals" content. As services are requested by the Jackpotjoy Group, the parties will negotiate and enter into relevant call-off contracts. 
Further advancing its strategy to build branded sites for third parties, Gaming Realms has also entered into a separate agreement for the provision of JackpotHappy.com, a white label site on the Gaming Realms proprietary platform. Income under these white label deals are typically earned on a revenue share basis, with other advantages coming in the form of the third-parties marketing to their audience base, thus reducing costs for Gaming Realms. With Jackpotjoy having an average 251,186 active customers per month in the 12 months to September 2017, this provides a significant opportunity for Gaming Realms to further grow revenues.
Secondly, the two companies have entered into an agreement under which Jackpotjoy has provided a five year, £3.5 million convertible loan to Gaming Realms, with interest charged at, in our opinion, attractive terms of 3 month LIBOR plus 5.5%. The loan will be secured over the company's Slingo assets and business. Following receipt of the proceeds, Gaming Realms has now paid the outstanding sum of $4.5 million due to RealNetworks Inc. as the final tranche of the Asset Purchase Agreement signed on 10th August 2015 and which was due on 15th December this year.
Under the other terms of the loan, Jackpotjoy may elect to convert all or part of the principal amount into ordinary Gaming Realms shares at any time after the first year. Such shares will be issued at a discount of 20% to the share price prevailing at the time of conversion. However, if the conversion price would otherwise be lower than the nominal value of 10p then the shares can be converted at this nominal value and the difference paid in cash. Under this arrangement, the maximum dilution to Gaming Realms shareholders will be approximately 12%, assuming the loan is converted in full.
We see this as fantastic deal by Gaming Realms, with concerns over the raising of finance to pay the RealNetworks liability having held back the shares over the past few months in our view. This deal now completely dissipates the repayment "discount" on the stock and we point out that the shares still trade at a 20% discount to the placing price of 11p conducted in August of this year. We suspect that this discount will close soon as new investors latch onto the opportunity to invest in the stock at this reduced level but with the Real Networks debt overhang now being resolved. There has also been a large seller at play in the stock over the last couple of months which we anticipate is nearing the end now. The chart below illustrates that the stock is poised to break its 3 year downtrend too.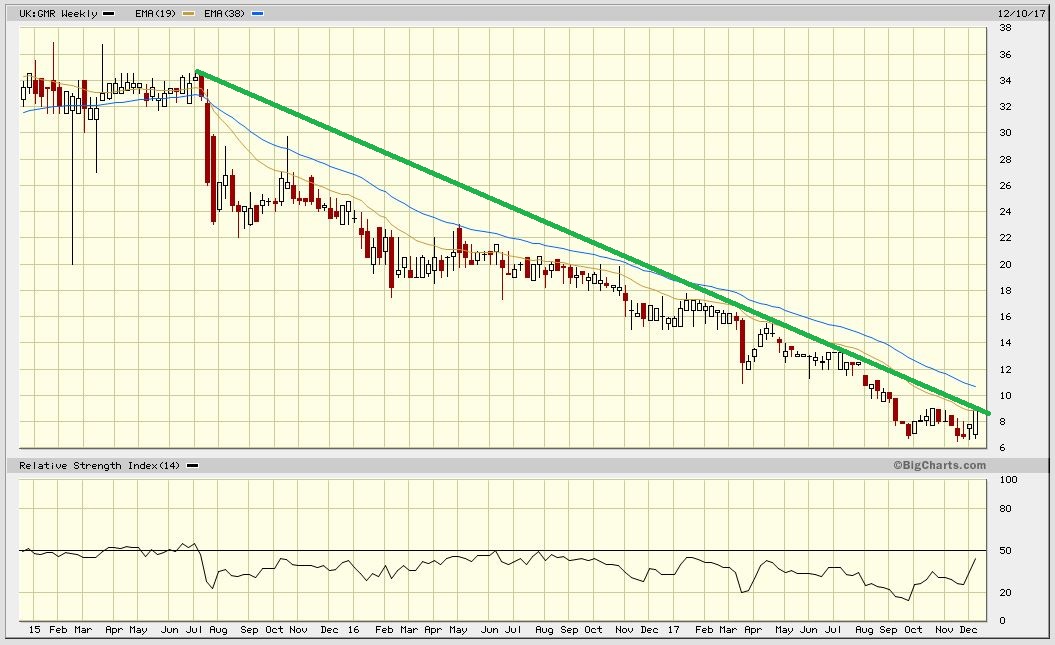 In our initiation of coverage note we had assumed that a straight loan (of just over £3.4 million) would be organised to pay the liability at an interest rate of 12%. With 3 month LIBOR currently at around 0.5% the interest payments are therefore effectively half of our initial assumptions, potentially saving the company c.£0.21 million a year in interest payments (assuming no payback or conversion of the principal amount and no change in the LIBOR rate).
Conviction Buy stance re-iterated
Shares in Gaming Realms closed up by 20% at 8.875p on the day of the news, and are up from 7.97p when we initiated coverage on 19th September, to capitalise the business still at just £25.2 million.
As mentioned in our initiation of coverage note, "significant" positive EBITDA is expected in the second half of the current financial year to December 2017, with increased revenues, lower seasonal marketing costs and a full period of benefits from the integration of the social business expected to combine and deliver a positive EBITDA performance for the year as a whole. In 2018, we expect the accounts to see the full benefits of the move towards the in-house Grizzly platform, synergies in the social business, and a stream of new licence income contribute to the numbers.
For now we leave our EBITDA forecasts unchanged but may update following any trading update post year-end. Our initial target price remains 17.8p per share, derived by applying a conservative 6 times EV/EBITDA multiple to our 2019 EBITDA forecast of £7.74 million. We treat the convertible loan as debt for now although will update our numbers upon any conversion by Jackpotjoy.
As previously mentioned, there could be significant upside beyond our base case target price.
Should the markets apply a similar EV/EBITDA multiple to Gaming Realms as they do to close peer Stride Gaming (STR) – which currently trades on 8 times historic EV/EBITDA – then our target would be 23.2p per share. Illustrating the long-term blue-sky potential, in February 2017 32Red (TTR), the AIM listed online casino focused gaming operator, was acquired by Kindred Group on an EV/EBITDA multiple of 15.7 times. Applying the same multiple to Gaming Realms using our 2019 numbers would imply a takeout price of c.£125.5 million, or 44.1p per share.
With our modest current target price implying just over 100% upside from current levels, and Gaming Realms looking well positioned to deliver its best ever financial performance in 2018, we retain our stance of Conviction Buy and anticipate making upgrades as the company delivers on its strategy going through the next calendar year.
RISK WARNING & DISCLAIMER
Gaming Realms is a research client of Align Research. Align Research & a director of Align Research own shares in Gaming Realms. Full details of our Company & Personal Account Dealing Policy can be found on our website http://www.alignresearch.co.uk/legal/
This is a marketing communication and cannot be considered independent research. Nothing in this report should be construed as advice, an offer, or the solicitation of an offer to buy or sell securities by us. As we have no knowledge of your individual situation and circumstances the investment(s) covered may not be suitable for you. You should not make any investment decision without consulting a fully qualified financial advisor.
Your capital is at risk by investing in securities and the income from them may fluctuate. Past performance is not necessarily a guide to future performance and forecasts are not a reliable indicator of future results. The marketability of some of the companies we cover is limited and you may have difficulty buying or selling in volume. Additionally, given the smaller capitalisation bias of our coverage, the companies we cover should be considered as high risk.
This financial promotion has been approved by Align Research Limited.